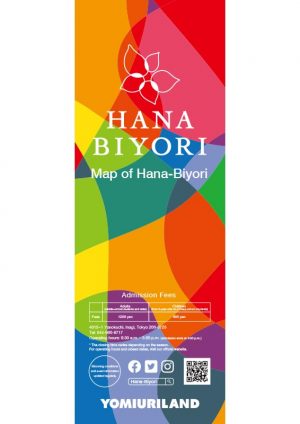 Publication Date

2021

Language

English

Others

Category

Tag

Area

Publishers

YOMIURI LAND CO.,LTD.

Reference Links
Overview
Surprises and new kinds of excitement from discovering unfamiliar flowers.
They are the sort of entirely new entertainment that Hana-Biyori, a flower park, wants to provide.
Hana-Biyori will embody our strong wishes that its visitors of all generations will experience the joy and thrill of discovering unknown flowers, as well as new angles from which to look at known flowers.