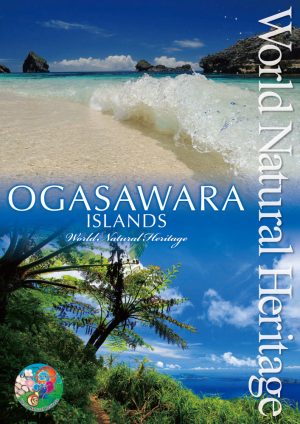 Publication Date

2016

Language

English

Others

Category

Tag

Area

Publishers

Ogasawara Village

Reference Links
Overview
In June 2011, the Ogasawara Islands were designated a World Natural Heritage Area in recognition of their incalculable natural value as a treasure to be handed down to future generations.
The Ogasawara Islands comprise a group of about 30 oceanic islands of various sizes located approximately 1,000km south of Tokyo. The islands include the Mukojima Islands, Chichijima Islands, Hahajima Islands, Kazan(or Io) Islands, Okinotorishima, Minami-torishima, and Nishinoshima, running from north to south.
The Ogasawara Islands present unique ecosystems, with many endemic creatures that have evolved on these small islands isolated from the mainland.
Various creatures living on the Islands have been recognaized as typical examples of the evolution of organisms on small oceanic islands.