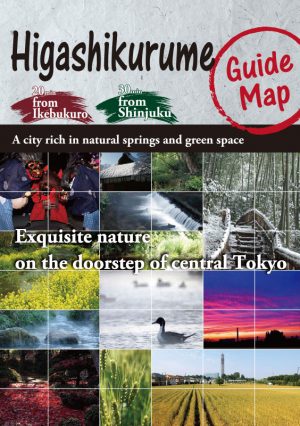 Publication Date

2019

Language

English

Others

Category

Tag

Area

Publishers

Higashikurume City Hall Citizens Depae\rtmrnt Industrial Policy Section

Reference Links
Overview
「Higashikurume Gide Map」
・A city rich in natural springs and green space!
・Exquisite nature on the doorstep of central Tokyo!
20min from Ikebukuro! 30min from Shinjyuku!
 ・Higashikurume Good & Drink
 ・Local delicacies、Snacks、Spirits
 ・Shops and restraurants around the station
 ・Souvenir shopping near tourist attractions
 ・Seek fortune. Visit the Seven Lucky Gods.
 ・Public hot bath facility
 
The flyer is available by a PDF file.