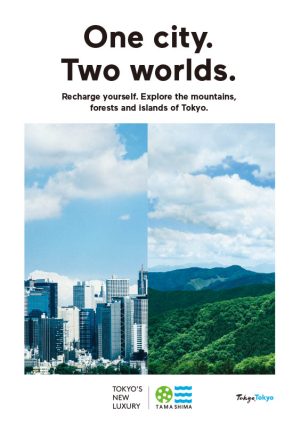 Publication Date

2022

Language

English

Others

Category

Tag

Area

Publishers

Tokyo Convention & Visitors Bureau

Reference Links
Overview
TAMASHIMA Pamphlet: introducing the TAMA and SHIMA area of Tokyo.
Welcome to Tamashima, perhaps Tokyo's best-kept secret.
"Tama" refers to the wild mountains, forests and lakes that span the picturesque Tama region, just west of the city center.
"Shima" – meaning "island" in Japanese – relates to a scattering of scenic volcanic islands in waters south of the city (known as Tokyo islands), popular spots for swimming, hiking, star gazing and hot spring bathing.