Each cruise ship operator promotes measures to prevent the spread of the novel coronavirus disease (COVID-19).
For details, please visit the operator's website below or contact the operator directly.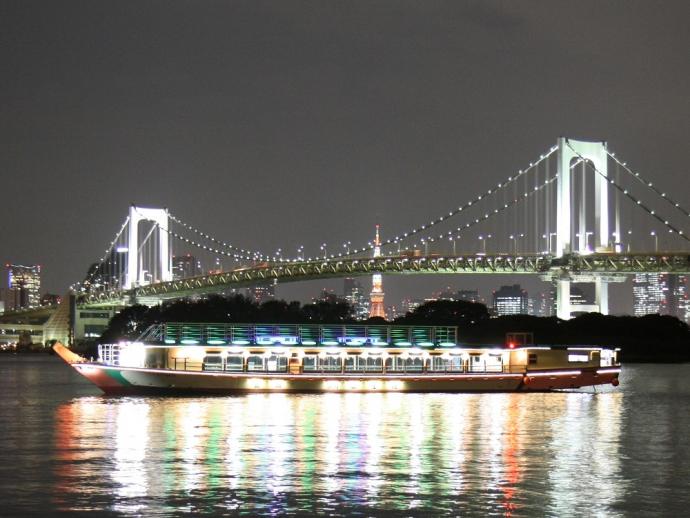 "Fukagawa Fujimi" yakatabune houseboats, which have been in operation since the late Edo period, have an observation deck and provide unbroken views of the scenery at Odaiba. On these comfortable boats, passengers can choose from traditional Japanese-style tatami mat seats, chairs, hori-kotatsu heated tables or low sofa seating. Savor piping hot tempura and the freshest sashimi and more, and with all-you-can-drink sake and other beverages.
Views from this course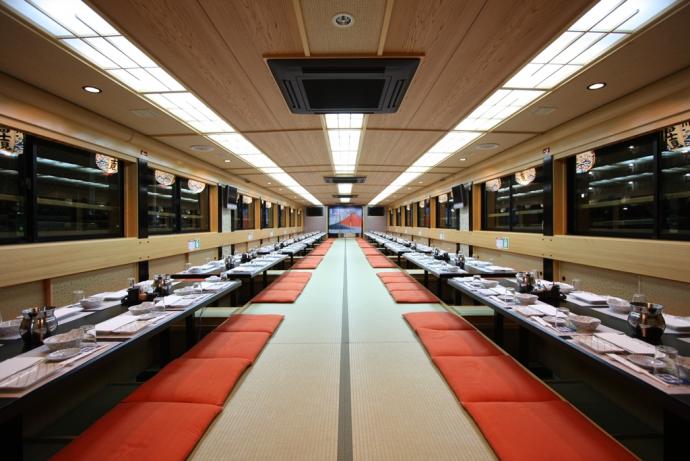 Course / service type
Departure landing
Asakusa/Sumida/Ryogoku|Hamamatsu-cho/ Keihin/Shinagawa|Fukagawa/ Tsukishima/Toyosu|Odaiba
Arrival landing
Asakusa/Sumida/Ryogoku|Hamamatsu-cho/ Keihin/Shinagawa|Fukagawa/ Tsukishima/Toyosu|Odaiba
Time required
1 hour–3 hours|By negotiation
Budget
5,000~22,000 yen
Other services
Daytime cruise|Night cruise
Meal included|Charter optional|Shared ride possible