Main content starts here.
Luxurious Odaiba course!(Fukagawa Fujimi)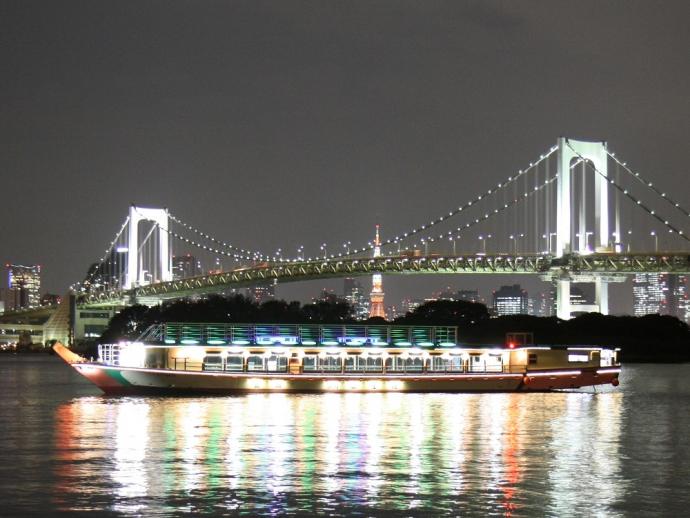 "Fukagawa-fujimi" yakatabune houseboats, which have been in operation since the late Edo period, have an observation deck and provide unbroken views of the scenery at Odaiba, an area with both a historical and futuristic feel. On these comfortable boats, passengers can choose a traditional Japanese-style tatami mat seat, chair, or hori-kotatsu heated table. Passengers can get their fill of tempura freshly prepared on the spot, Edomae hand-rolled sushi, and so on, together with all-you-can-drink sake and other beverages.
Views from this course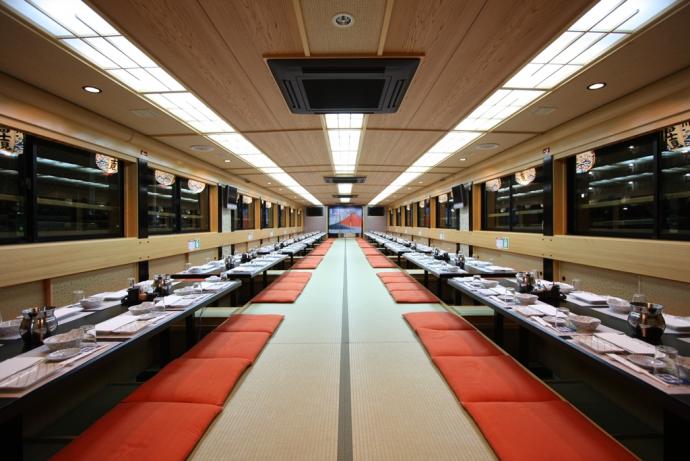 Course / service type
Departure landing
Asakusa/Sumida/Ryogoku|Fukagawa/Tsukishima|Odaiba
Arrival landing
Asakusa/Sumida/Ryogoku|Fukagawa/Tsukishima|Odaiba
Time required
1 hour–3 hours
Budget
10,000~11,000 yen
Other services
Daytime cruise|Night cruise
Meal included|Charter optional|Shared ride possible
Contact information
Operator:Fukagawa Fujimi
Telephone number:03-3641-0507
Fax number:03-3630-2230
Hours:8 am to 7 pm
Regular holidays:New Year holidays