Each cruise ship operator promotes measures to prevent the spread of the novel coronavirus disease (COVID-19).
For details, please visit the operator's website below or contact the operator directly.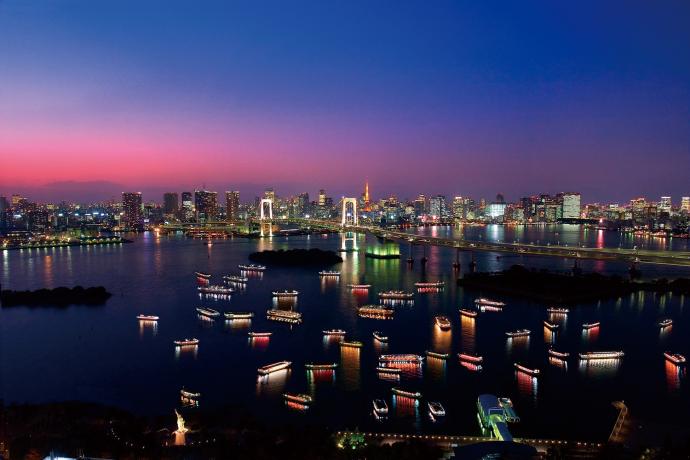 "Yakatabune houseboats" have existed for over 260 years, since the samurai era.
Visitors take off their shoes and get onto a covered boat with tatami mat flooring, and can experience the atmosphere of samurai and geisha. Reflecting on the now-distant samurai era and taking in beautiful nightscapes while enjoying delicious tempura and sake will likely be an unforgettable once-in-a-lifetime experience.
Views from this course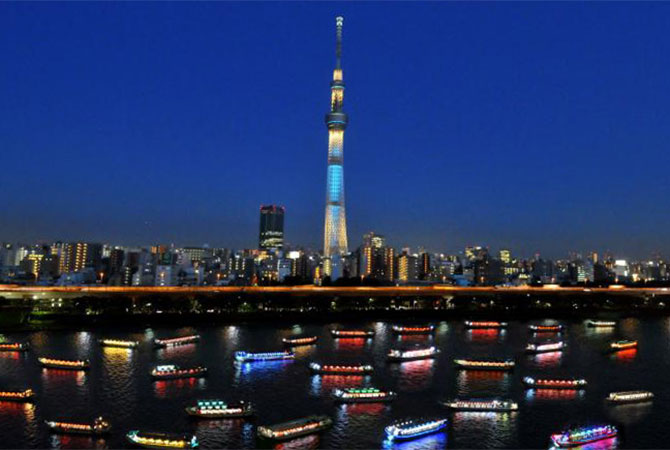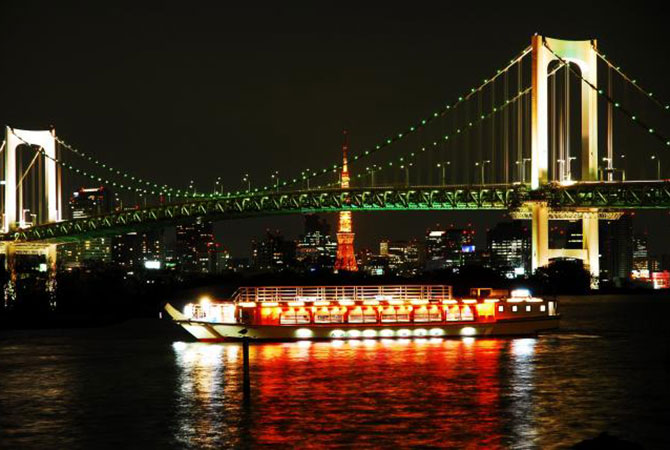 Course / service type
Departure landing
Asakusa/Sumida/Ryogoku|Nihombashi|Hamamatsu-cho/ Keihin/Shinagawa|Fukagawa/ Tsukishima/Toyosu|Odaiba|Edogawa/Kasai
Arrival landing
Asakusa/Sumida/Ryogoku|Nihombashi|Hamamatsu-cho/ Keihin/Shinagawa|Fukagawa/ Tsukishima/Toyosu|Odaiba|Edogawa/Kasai
Time required
1 hour–3 hours
Budget
11,000~22,000 yen
Other services
Daytime cruise|Night cruise
Meal included|Charter optional|Shared ride possible