Each cruise ship operator promotes measures to prevent the spread of the novel coronavirus disease (COVID-19).
For details, please visit the operator's website below or contact the operator directly.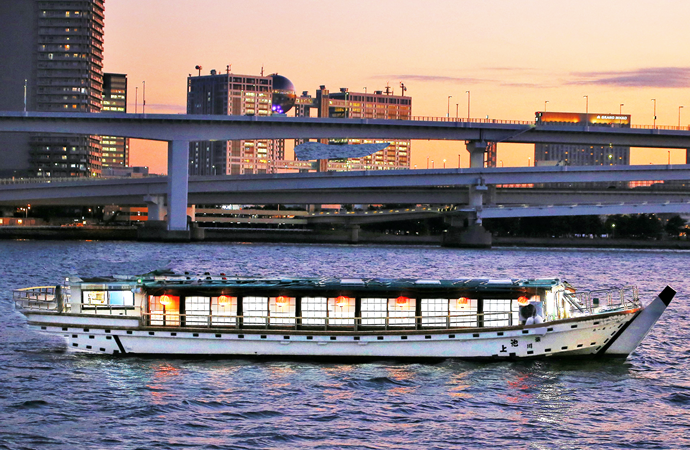 A yakatabune houseboat can be reserved for groups of 15 or more.This cruise comes complete with a meal, all you can drink, and a tour of Tokyo's tourist spots including Odaiba, Rainbow Bridge, and TOKYO SKYTREE®. Enjoy a moment of luxury in the yakatabune houseboat furnished with Japanese-modern tables and chairs, and a rooftop deck.
Views from this course
Course / service type
Departure landing
Asakusa/Sumida/Ryogoku|Fukagawa/ Tsukishima/Toyosu|Odaiba
Arrival landing
Asakusa/Sumida/Ryogoku|Fukagawa/ Tsukishima/Toyosu|Odaiba
Time required
1 hour–3 hours
Budget
11,000 yen~
Other services
Daytime cruise|Night cruise
Meal included|Charter optional