Each cruise ship operator promotes measures to prevent the spread of the novel coronavirus disease (COVID-19).
For details, please visit the operator's website below or contact the operator directly.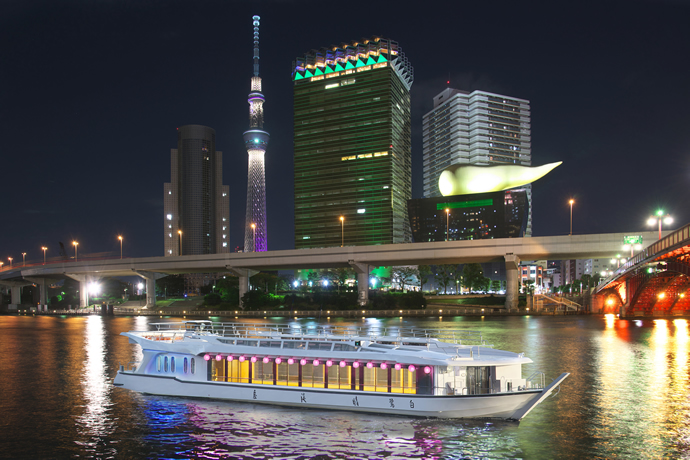 This course passes by many sights including Rainbow Bridge, TOKYO SKYTREE℠®, and Tokyo Tower. All boats on this course are equipped with kotatsu heated tables and a sky deck. How about enjoying an elegant trip around Tokyo while sampling freshly prepared tempura and hand-made traditional Japanese kaiseki dishes?
Views from this course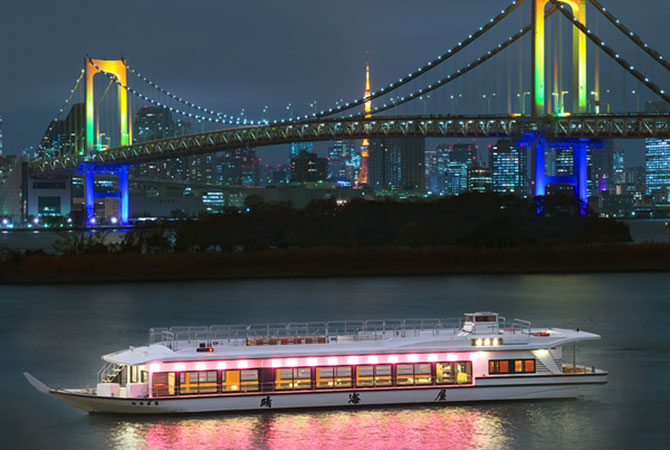 Course / service type
Departure landing
Asakusa/Sumida/Ryogoku|Hamamatsu-cho/ Keihin/Shinagawa|Fukagawa/ Tsukishima/Toyosu|Odaiba|Edogawa/Kasai
Arrival landing
Asakusa/Sumida/Ryogoku|Hamamatsu-cho/ Keihin/Shinagawa|Fukagawa/ Tsukishima/Toyosu|Odaiba|Edogawa/Kasai
Time required
1 hour–3 hours
Budget
11,000 yen
Other services
Meal included|Charter optional|Shared ride possible