Each cruise ship operator promotes measures to prevent the spread of the novel coronavirus disease (COVID-19).
For details, please visit the operator's website below or contact the operator directly.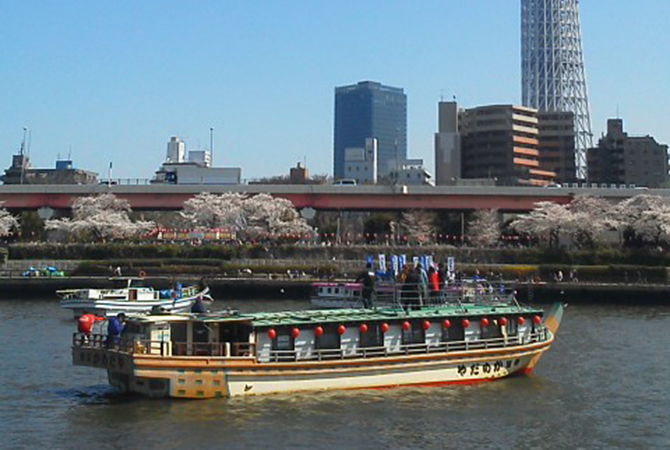 This all-encompassing course with views of Haneda Airport, Rainbow Bridge, Odaiba and Tokyo Tower travels around the Sumidagawa River to reach TOKYO SKYTREE®. In spring, you can even enjoy the fluttering cherry blossoms along the Sumidagawa River while traveling toward a cherry blossom viewing party in comfortable elegance. *Haneda Airport may not be visible depending on your boarding location.
Views from this course
Course / service type
Departure landing
Asakusa/Sumida/Ryogoku|Hamamatsu-cho/ Keihin/Shinagawa|Fukagawa/ Tsukishima/Toyosu
Arrival landing
Asakusa/Sumida/Ryogoku|Hamamatsu-cho/ Keihin/Shinagawa|Fukagawa/ Tsukishima/Toyosu
Time required
1 hour–3 hours|3 hours and over|By negotiation
Budget
7,000 yen~
Other services
Meal included|Charter optional