Each cruise ship operator promotes measures to prevent the spread of the novel coronavirus disease (COVID-19).
For details, please visit the operator's website below or contact the operator directly.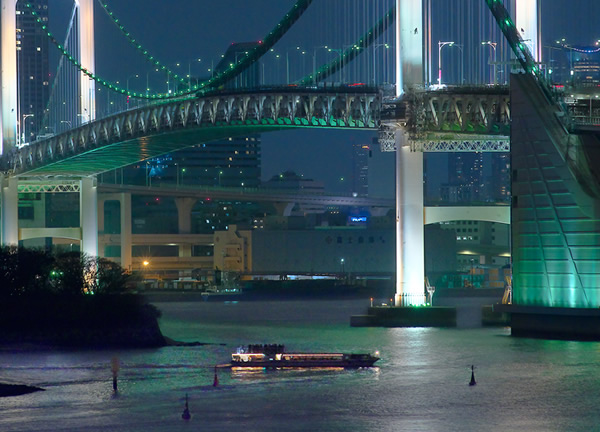 The night cruise that runs on every Saturday delights with sights of Tokyo Bay including TOKYO SKYTREE®, Rainbow Bridge, and the famous, now brightly illuminated, bridges of the Sumidagawa River. The cruise may run on days other than Saturday during consecutive national holidays. It departs from and returns to the Ryogoku River Center. Visit the website for details on dates. Online reservations are accepted.
Views from this course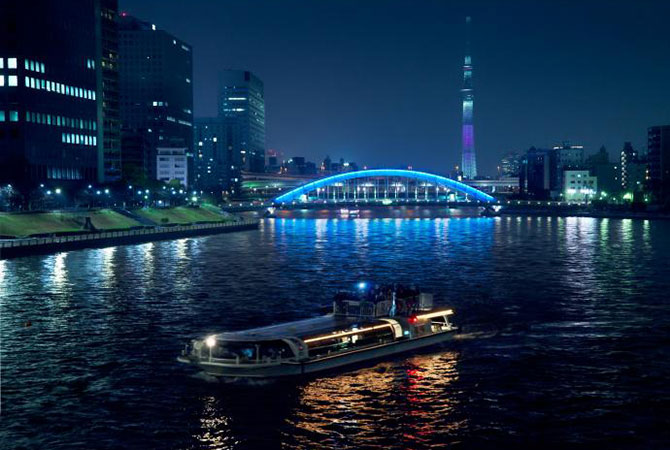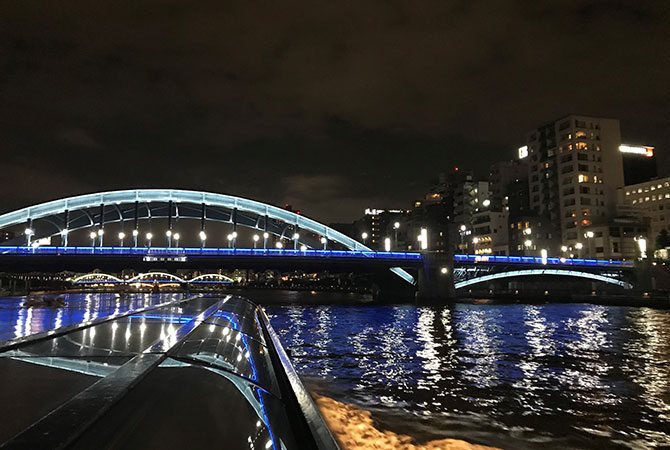 Course / service type
Time required
1 hour–3 hours
Budget
2,000 yen
Other services