Each cruise ship operator promotes measures to prevent the spread of the novel coronavirus disease (COVID-19).
For details, please visit the operator's website below or contact the operator directly.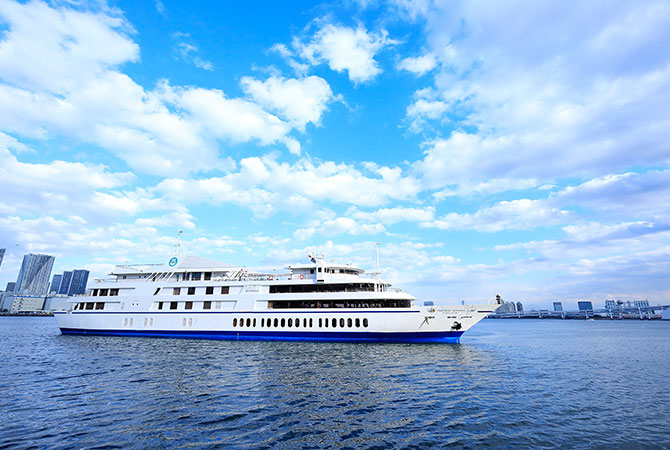 The cruise departs Hinode Pier, passes under Rainbow Bridge toward Odaiba and the Aomi, Shibaura, and Oi terminals, and passes under Tokyo Gate Bridge. Enjoy the view of Tokyo and Haneda Airport along with French cuisine, Italian cuisine, or a buffet.
Views from this course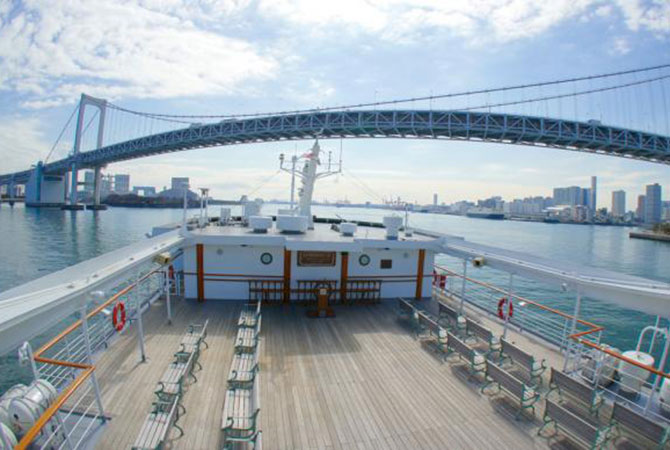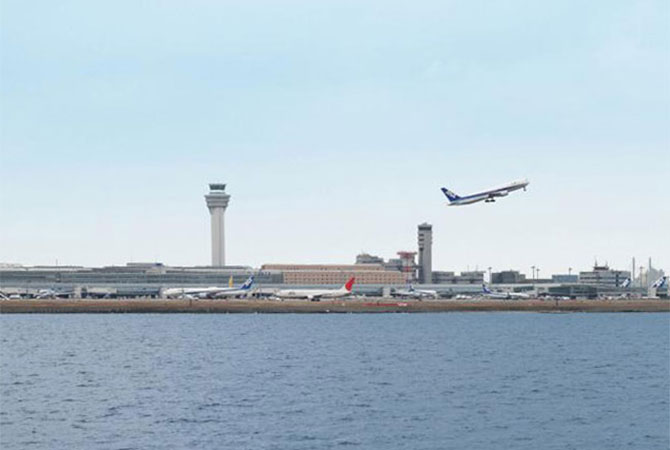 Course / service type
Departure landing
Hamamatsu-cho/ Keihin/Shinagawa
Arrival landing
Hamamatsu-cho/ Keihin/Shinagawa
Time required
1 hour–3 hours
Budget
4,000~20,000 yen
Other services
Meal included|Charter optional