Main content starts here.
Asakusa–Odaiba Cruise(Tokyo Mizube Cruising Line)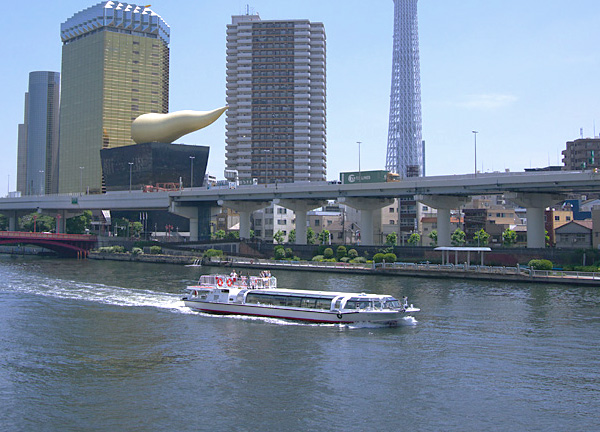 This boat departs from Ryogoku and travels on Sumida River via Asakusa (Nitenmon) and underneath Rainbow Bridge down to Odaiba. From the upper deck, it is possible to enjoy 360-degree panorama views of TOKYO SKYTREE℠® and the numerous bridges across Sumida River.
Views from this course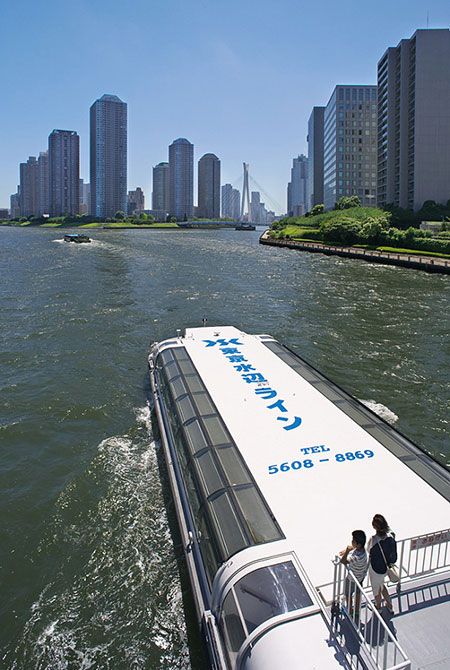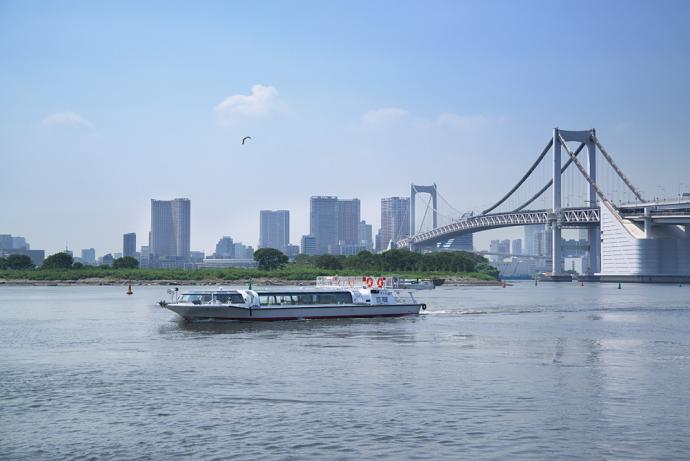 Course / service type
Departure landing
Asakusa/Sumida/Ryogoku|Odaiba
Arrival landing
Asakusa/Sumida/Ryogoku|Odaiba
Time required
1 hour and under|1 hour–3 hours
Budget
Less than 1,000 yen
Other services
Contact information
Operator:Tokyo Mizube Cruising Line
Telephone number:03-5608-8869
Fax number:03-5608-8735
E-mail address:mizubelinek@tokyo-park.or.jp
Hours:9 am to 5 pm
Regular holidays:Mondays (if Monday falls on a holiday, the following Tuesday)