Main content starts here.
Course: Jiyu Gakuen Myonichikan >> Esola Ikebukuro and Echika Ikebukuro >> Bic Camera and LABI >> Sunshine City
From JR Ikebukuro Station, head towards Jiyu Gakuen Myonichikan (House of Tomorrow). Explore thoroughly the architectural masterpiece built by the American architect Frank Lloyd Wright and his apprentice, Arata Endo. After that, head back to the station and eat lunch at Esola Ikebukuro or Echika Ikebukuro. There are several Bic Camera and LABI buildings found around Ikebukuro Station, a battleground of leading consumer electronic stores in the metro. After shopping for the latest electronic gadgets, head on to Sunshine City. Step inside famous attractions such as Sunshine Aquarium and Namja Town, and from the observatory on the 60th floor, you can take in the entire view of the city with one sweep of the eye.
10:00 JR Ikebukuro Station
| | |
| --- | --- |
| | Walk 5 minutes |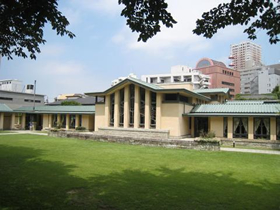 Frank Lloyd Wright, who also designed the Guggenheim Museum in New York, constructed the school building of Jiyu Gakuen in 1921, together with his apprentice, Arata Endo. In 1997, it was declared an important cultural property of the country and continues to be maintained as it is used for weddings and other occasions. Must-sees here include the façade that highlights the horizon and the geometric design of the details.
| | |
| --- | --- |
| | Walk 5 minutes |
13:00  Esola Ikebukuro and Echika Ikebukuro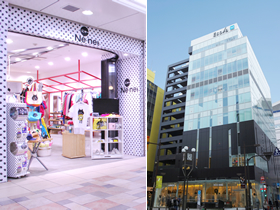 Esola Ikebukuro is composed of high quality and impressive fashion stores, sundry shops, restaurants and cafés. Echika Ikebukuro is an eki-chika (station underground) commercial facility built on the Fukutoshin Line concourse. Inside, enjoy the variety of fashion items, restaurants, and confectioneries you can take to go. It is directly connected to Ikebukuro Station.
| | |
| --- | --- |
| | Walk 10 minutes |
15:00 Bic Camera and LABI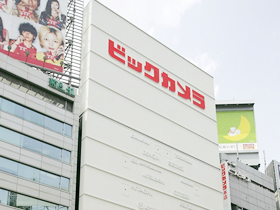 Ikebukuro is a battleground of the metro's leading consumer electronics specialty stores. Bic Camera has 6 stores in front of the east and west exits of the station, while Yamada Denki's LABI has two stores. Take a look around each store and enjoy great shopping deals to your heart's content.
| | |
| --- | --- |
| | Walk 5 minutes |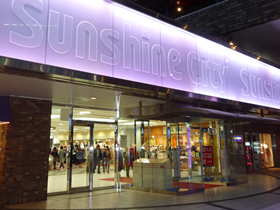 Sunshine City is an urban complex consisting of 5 buildings. On the topmost floor of the 60-story building, Sunshine 60 is an observatory where you can view Mt. Fuji and the Tokyo Skytree on a clear day. Moreover, inside are various establishments such as fashion and gourmet stores, and the annexes include a theater, museum, and hotel. There are also popular entertainment spots, such as Sunshine Aquarium and Namco Namja Town.
| | |
| --- | --- |
| | Walk 8 minutes |
19:00 JR Ikebukuro Station
Model course
Ikebukuro
is displayed on a larger map
The red lines indicate trains and subways, blue lines are buses and cars, green lines are for walking, pink lines are for bicycles, purple lines are ships and water buses.