Main content starts here.
Experiencing tradition in Tokyo's shitamachi area
Course: Shunkaen Bonsai Museum >> Sumida Edo Kiriko-kan >> Sumo Museum >> Tokyo Metropolitan Edo-Tokyo Museum >> Tsukishima Monja Street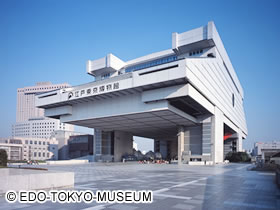 This course explores spots that offer the experience of tradition and history alive in the shitamachi area of eastern Tokyo, centering on Sumida-ku, Edogawa-ku, and Chuo-ku. The creative spirit of artisans and merchants in the premodern Edo period centuries ago may adapt to the times but at its root never changes. Each destination here has many highlights that invite you to stay for as long as possible.
10:00 JR Sobu Line Koiwa Station South Exit
| | |
| --- | --- |
| | Keisei Bus No. 76 (for Kasai/Mizue) 20 min. to Keiyoguchi |
| | |
| --- | --- |
| | Walk 2 minutes |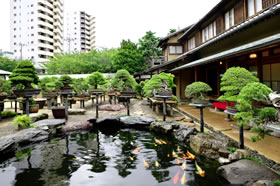 Shunkaen Bonsai Museum is run by celebrated bonsai artist Kunio Kobayashi. The world of bonsai enshrines the grandeur of nature in a miniscule pot. It's an aspect of traditional Japanese culture that draws admirers from around the world.
The premises of the museum are lined with hundreds of miniature trees, including works shortlisted in bonsai competitions, each encapsulating the beauty of the four seasons. Some are alive for more than 300 years. If time allows—and if luck is on your side—visitors are recommended to watch the artisans up close as they maintain the trees.
| | |
| --- | --- |
| | Walk 2 minutes to Keisei Bus Keiyoguchi |
| | |
| --- | --- |
| | Bus 20 minutes |
12:00 JR Sobu Line Koiwa Station
| | |
| --- | --- |
| | Train 10 minutes |
12:10 JR Sobu Line Kinshicho Station
Kinshicho is long a lively section of the shitamachi area. Not far from TOKYO SKYTREE and quite the international neighborhood, there's never a shortage of lunching destinations. Yakiniku barbecue, ethnic food, seafood, ramen noodles, nostalgic Western-style diners, Chinese cuisine… The sheer variety of choices promises you'll discover a yet unknown hit restaurant.
| | |
| --- | --- |
| | Walk 8 minutes |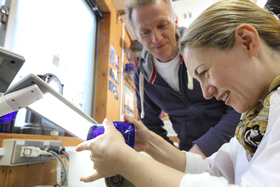 Edo Kiriko cut glass is a traditional handicraft of Tokyo renowned throughout Japan. Sumida Edo Kiriko-kan offers countless products, not only in classic patterns but also in new designs tailored to the times.
Not to be missed is the workshop inviting even solo guests to create their original Edo Kiriko (reservations required). Select your favorite colored glass, and engrave a pattern in it with advice from the staff. The beauty of Edo Kiriko is that each intricate, delicate cut offers a glimpse into the heart of the creator, and it's even pleasant to the touch. Discover your favorite pattern and try to emulate it in the workshop. (Time required: 90 minutes)
| | |
| --- | --- |
| | Walk 8 minutes |
15:20 JR Sobu Line Kinshicho Station
| | |
| --- | --- |
| | Train 3 minutes |
15:25 JR Sobu Line Ryogoku Station West Exit
| | |
| --- | --- |
| | Walk 3 minutes |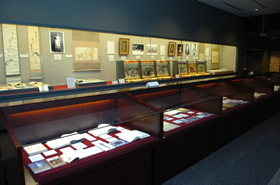 The Sumo Museum is inside the Ryogoku Kokugikan Sumo Hall, immediately to the right of the main entrance. It opened in 1954 to preserve the precious artifacts collected by the first curator, Tadamasa Sakai. The objects on display range from nishiki-e woodblock prints to banzuke lists of sumo wresters' ranks, to kesho-mawashi decorative aprons.
There is no permanent exhibition in the single room constituting the museum. Instead, six exhibitions are organized each year themed around the different facets of sumo.
| | |
| --- | --- |
| | Walk 1 minute |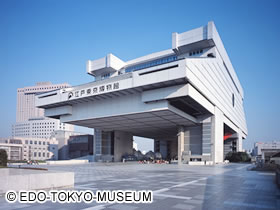 [Notice on closing days due to renovation work in hall and other areas]
* Closed for renovation from Sun., October 1, 2017 to Sat., March 31, 2018
A short walk from Ryogoku Station and next to the Ryogoku Kokugikan Sumo Hall stands a building that looks like an enormous object. This is the Tokyo Metropolitan Edo-Tokyo Museum, dedicated to preserving, collecting, and displaying a variety of objects that reflect the history and culture of Tokyo from the Edo period (1603–1868) to the present.
The permanent exhibition area was renovated in 2014 to showcase replicas that offer even deeper insight into the Edo-Tokyo lifestyle. It starts off with a life-size model of the Nihombashi Bridge, and leads through miniature Edo streetscapes and other easy-to-understand displays and materials that encapsulate the charms of Tokyo culture. Allow ample time to visit the museum, as it's packed with familiar objects.
| | |
| --- | --- |
| | Walk 1 minute |
18:00 Toei Oedo Line Ryogoku Station
| | |
| --- | --- |
| | Train 8 minutes |
18:08 Toei Oedo Line Tsukishima Station Exit 7
| | |
| --- | --- |
| | Walk 0 minutes |
18:10 Tsukishima Monja Street (Tsukishima Nishinaka-dori Shopping Street)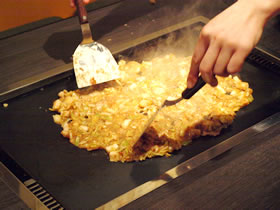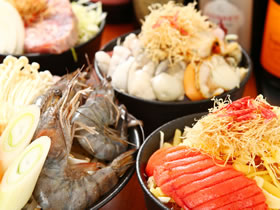 A signature dish of Tokyo's shitamachi area is the monjayaki, a soft, fluid version of the okonomiyaki pancake that was originally conceived as a children's snack. Today, the best place to enjoy monjayaki is Tsukishima Monja Street, where more than 30 member restaurants of the Tsukishima Monja Promotion Association serve variations of the dish. Beginners are welcome. The staff are happy to cook the monja for you and teach you the proper way to eat it. Sit back and delight in the casual time-honored shitamachi specialty.
| | |
| --- | --- |
| | Walk 20 minutes |
19:30 Toei Oedo Line / Tokyo Metro Tozai Line Monzen-nakacho Station
Model course
Experiencing tradition in Tokyo's shitamachi area
is displayed on a larger map
The red lines indicate trains and subways, blue lines are buses and cars, green lines are for walking, pink lines are for bicycles, purple lines are ships and water buses.