Main content starts here.
Updated: November 27, 2019
If you're hoping for health, business success or good grades in the year ahead, why not buy a lucky daruma doll? The Katsuryoku Daruma Market has daruma dolls in different sizes. The dolls come in many lovely colors, in addition to the traditional red. Stall owners will also offer a prayer at the local shrine for anyone who buys a daruma doll.

The market has free amazake (a sweet fermented rice drink). Try some food from stalls selling fried noodles, Japanese sweets, ramen, crepes and more. Fresh flowers and vegetables will also be available.

Celebrate the start of the new year at this traditional Daruma Market!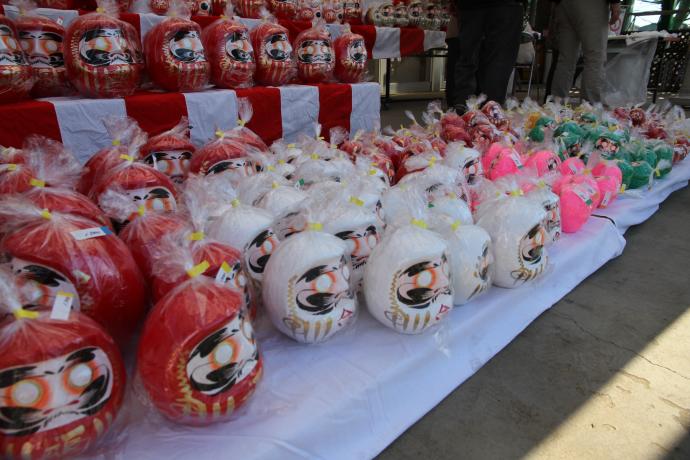 Hamura Station | 15 min on foot
JR Ome Line