Main content starts here.
Updated: November 25, 2019
The Hanakawado Shoe Market is organized by various footwear wholesalers with the goal of revitalizing local industries in Asakusa. Stalls at Hanakawado Park's main venue, as well as various neighborhood shops, take part. Besides footwear, handbags, leather goods, scarves, hats, belts, wallets and other accessories are also on sale—all at bargain prices. The yearly raffle is a top favorite among visitors. With its numerous attractions, the Hanakawado Shoe Market is a lively charity bazaar that never fails to draw crowds.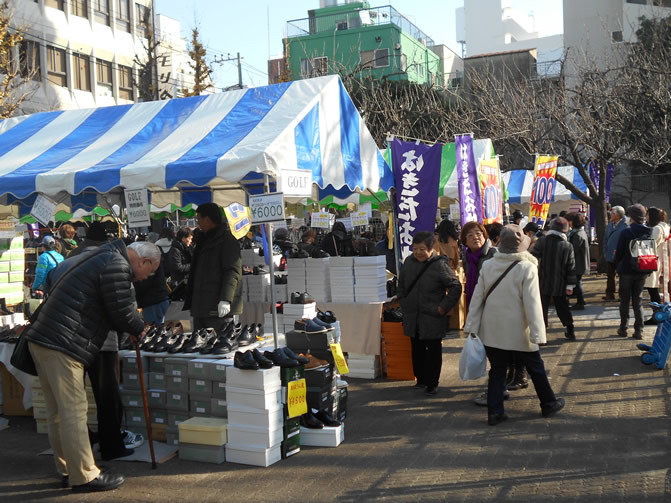 Asakusa Station | 5 min on foot
Ginza Line | Tobu Isesaki Line