Main content starts here.
In order to prevent the spread of coronavirus (COVID-19), various facilities around Tokyo may change their operating days or hours. In addition, some events may be canceled or postponed. Please check official facility or event websites for the latest updates and information.
Note: This event will not take place in 2020.

August is the peak of summer in Japan, and it is when Fussa's annual Tanabata Festival, which draws more than 400,000 visitors, is held. The Fussa Tanabata Festival started in 1951 and has since become a neighborhood institution. Many activities and events, such as the Tanabata Orihime contest and various folkdance parades, are centered around the west exit of Fussa Station. Near the local city hall, a stage specifically constructed for the event hosts lots of activities that you can freely join. Walk through the main street, where about 100 shops and stalls are lined, to feel the vibrant energy of the festival!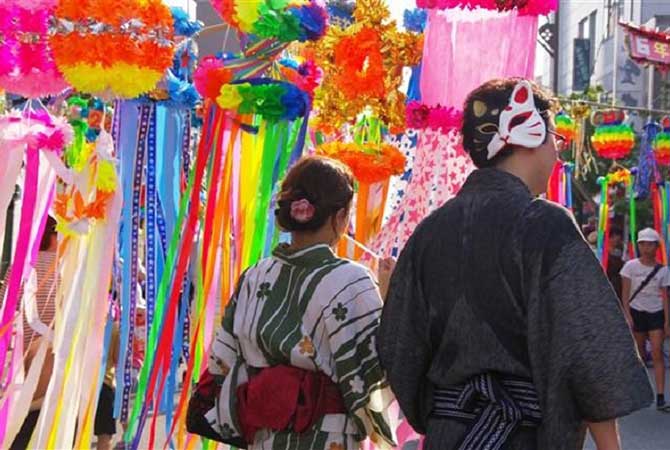 Opening Hours
For start and finish times, visit the official website.
Please check the official event website for the latest updates on opening dates and times, prices, and other information.