Main content starts here.
Daidai Kagura, a traditional performance of music and dance, was introduced to Musashi Mitake-jinja Shrine twice during the Edo period, in 1749 and 1780. It has been passed down through the generations ever since.

There are two types of Daidai Kagura: sumen-kagura (in which the dancers are maskless) and men-kagura (in which the dancers wear masks). These aren't mere dances; they are rites performed before the Shinto deities, and they are considered to be an extremely formal method of worship.

Both varieties have been handed down by 32 generations of Musashi Mitake-jinja Shrine priests and their families. Through the long course of their inheritance, they have gradually evolved into unique forms. In 1957, Daidai Kagura became an Intangible Folk Cultural Property of Tokyo.

Public performances of kagura and gagaku offer a special chance to view music and dance that is ordinarily presented only before the deities of Shinto. You can enjoy the show either by day, under the brilliant sun, or at night, under moonlight.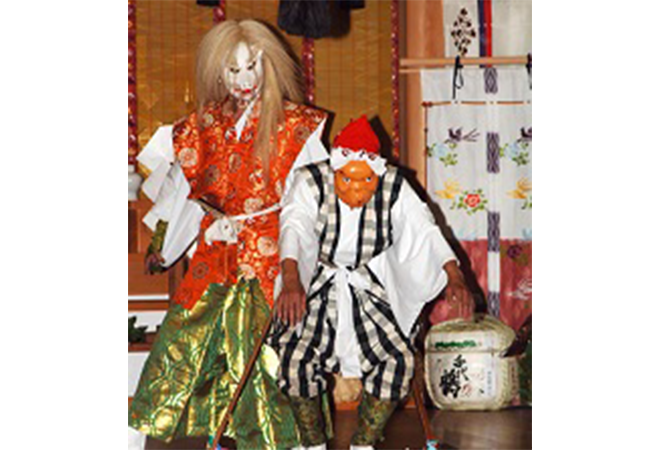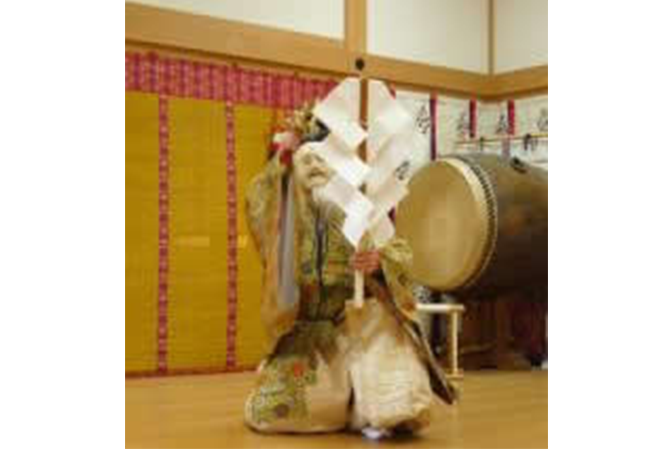 Mitakesan Station | 25 min on foot
Mitake Tozan Railway
Opening Hours
Public performances of kagura and gagaku music and dance: from 11:00 (3rd Sunday of June each year)
Night kagura performance: from 20:00 (4th Sunday of the month, June through November each year)