Main content starts here.
In order to prevent the spread of coronavirus (COVID-19), various facilities around Tokyo may change their operating days or hours. In addition, some events may be canceled or postponed. Please check official facility or event websites for the latest updates and information.
Note: Some events will not take place in 2020.

Located in Tsukiji, the Namiyoke Inari-jinja Shrine has long been known as a place to pray for economic prosperity, safety in construction work, and protection against misfortune and natural disasters. At the start of the Edo period (1603-1867), during land reclamation work on the southeastern coasts of Edo (as Tokyo was then known), embankments in the Tsukiji area were at great risk of being washed away and had to be rebuilt numerous times.

However, according to legend, one stormy night a divine entity emerged from the ocean. As the people began praying to it, the waves and winds calmed down. When the reclamation work was completed in 1659, people celebrated by parading with floats: a dragon that controls the clouds, a tiger that controls the winds, and giant shishi lion heads that compel the entire world to obey them with a single roar. To this day, the Tsukiji Shishi Festival is held to commemorate this legend.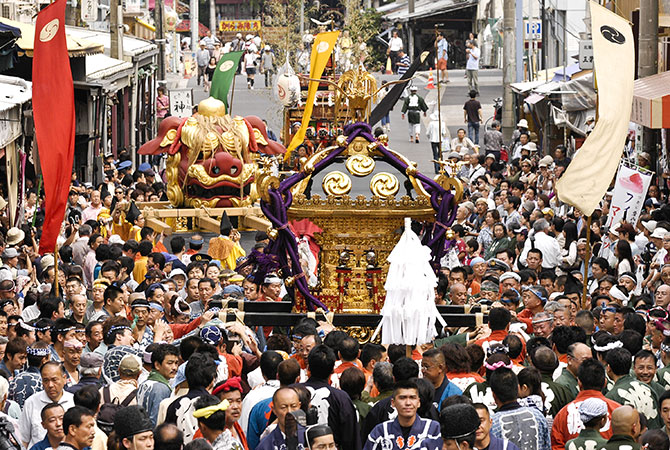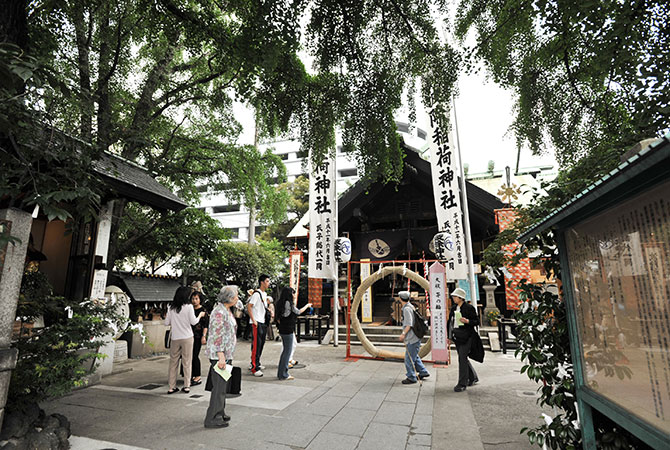 Opening Hours
For start and finish times, visit the official website.
Please check the official event website for the latest updates on opening dates and times, prices, and other information.