Main content starts here.
The Sanno Festival is one of the three great festivals of Edo (as Tokyo was once called), alongside the Kanda Festival and the Fukugawa Festival. This grand, historic festival is also considered to be one of the three great festivals in Japan. During the Edo period (1603-1867), portable shrines known as mikoshi and festival floats were allowed into the grounds of Edo Castle. Starting with Tokugawa Iemitsu, the third Tokugawa shogun, Japan's shoguns (military commanders) attended and worshipped at the festival. Back then, it was called the Tenka Festival and was quite a spectacular event.

The various festivities last for a period of 11 days, so you can attend every day and still see something new! Events include a historically important, dignified ceremony where prayers are offered for the safety of the Imperial Palace and peace in Tokyo. There is also traditional Japanese entertainment, such as a Shinto music-and-dance performance and a Sanno drum performance, as well as a parade of young children dressed as court pages.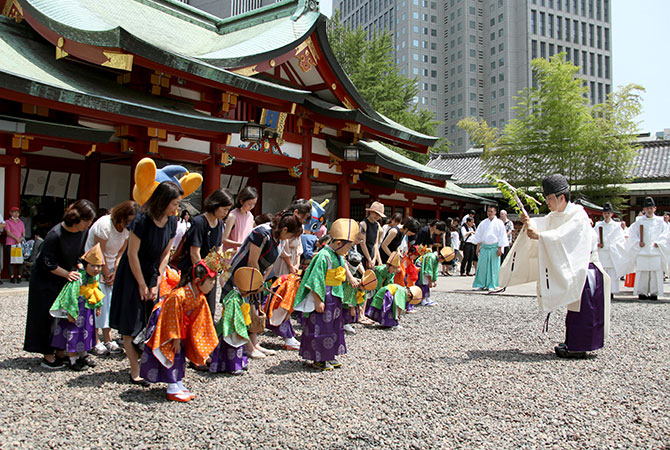 Akasaka Station | Exit 2 | 3 min on foot
Chiyoda Line
Tameike-sanno Station | Exit 7 | 3 min on foot
Ginza Line | Namboku Line
Kokkai-gijidomae Station | Exit 5 | 5 min on foot
Chiyoda Line
Opening Hours
See official website/local tourist information office.