Main content starts here.
In order to prevent the spread of coronavirus (COVID-19), various facilities around Tokyo may change their operating days or hours. In addition, some events may be canceled or postponed. Please check official facility or event websites for the latest updates and information.
Okunitama-jinja Shrine, located in the center of Fuchu, is one of the oldest and best-known shrines in Tokyo. The zelkova trees on the path to the shrine are designated Natural Monuments. Surrounded by greenery, the shrine is much loved as a place of relaxation.

Okunitama-jinja Shrine's annual festival is called the Kurayami Matsuri, the Darkness Festival. During the festival, mikoshi (portable shrines) are carried in darkness. Starting in 2017, the mikoshi procession route was extended, making for an even more dynamic spectacle.

The festival starts on April 30 and continues through May 6. You can come and see just the highlights, or visit several times to take it all in. The main attraction, the procession, departs the shrine at 18:00 on May 5 and returns at 4:00 on May 6.

Another popular attraction is the large plant fair that starts on May 3. Gardeners from all over Tokyo and the surrounding region come and set up booths at the shrine.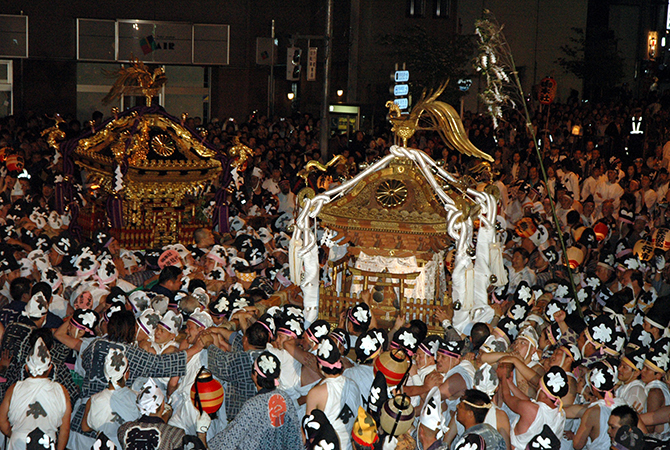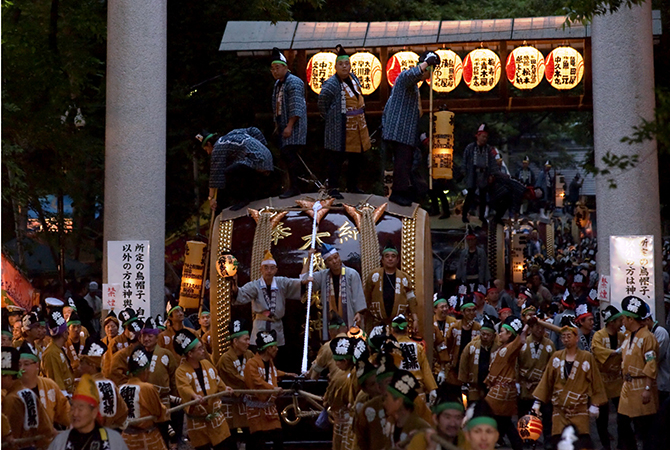 Opening Hours
For start and finish times, visit the official website.
Please check the official event website for the latest updates on opening dates and times, prices, and other information.