Observe Tokyo from the center of the city
A short walk from Shinjuku Station, visit the Tokyo Metropolitan Government No.1 Building, home to the Tokyo Metropolitan Government. Less famous than its cousins the Tokyo Tower and the TOKYO SKYTREE, the building's twin towers each have an observatory located at the whopping height of 202 meters. Better yet, they're completely free to visit. *The South Observatory will have been closed due to remodeling work on the Tokyo Metropolitan Government No.1 Building. It is scheduled for a renewal opening around spring of 2019.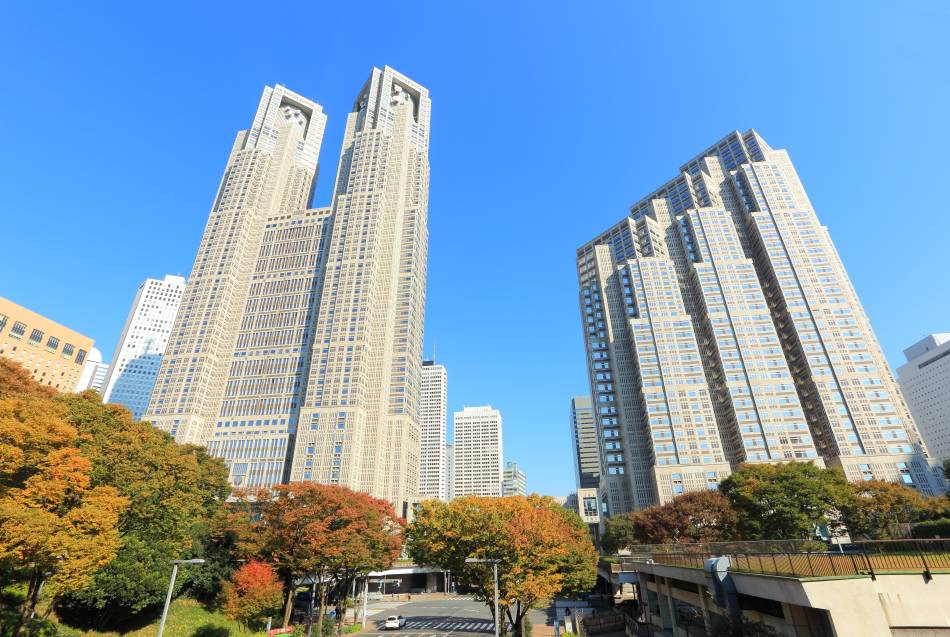 Tips
Stunning views of Tokyo, from Tokyo Bay to Mt. Fuji
Nighttime drinks above Tokyo at the cafe and bar in the North Observatory
The Tokyo Metropolitan Government No.1 Building's upper floors are split across two towers, a north tower and a south tower. Each has an observatory on the 45th floor. Open until 10.30 p.m., the North Observatory is good place for nighttime views and is home to a bar and a cafe.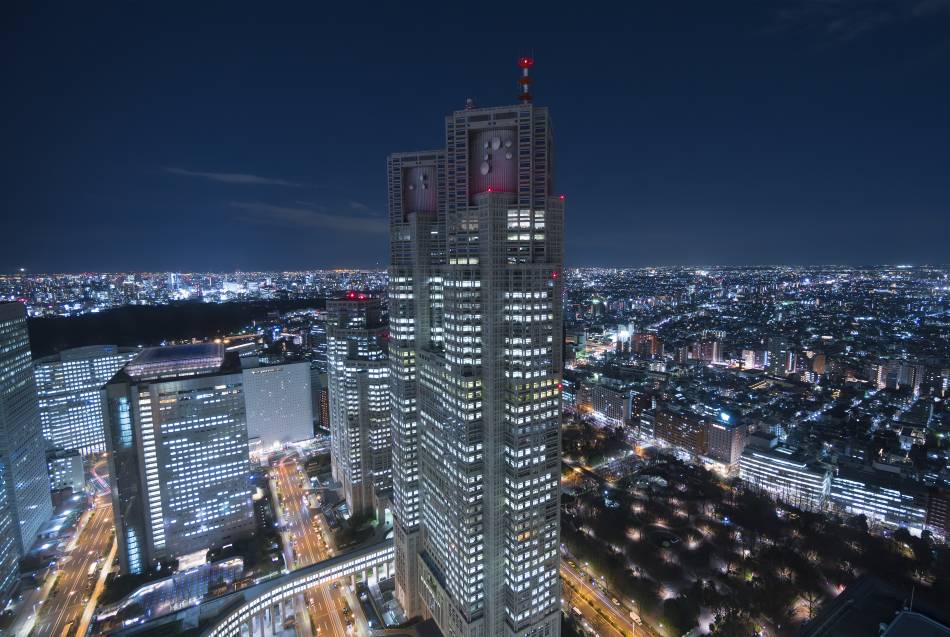 From the Observatory, you can see Tokyo landmarks such as TOKYO SKYTREE, Tokyo Tower, Tokyo Bay, and sometimes as far as Mt. Fuji. Around the edge of the Observatory, maps point out significant points that can be seen from there.

The best views can be had in the early morning in autumn and winter, as the air is cooler and less hazy.

In the Observatory is a gift shop selling Tokyo souvenirs, making the towers the perfect destination if you've only got time to visit one place in Tokyo and need to prove you've been there.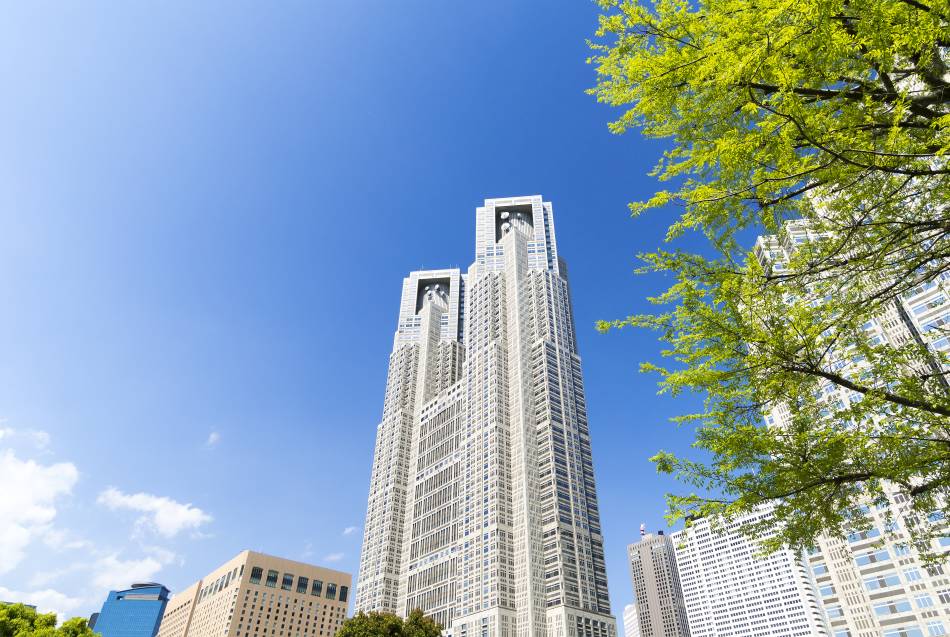 On certain days you may find a local produce fair in the lobby of the building. If you're lucky enough for the fair to be on while you're there, make sure to head down to sample produce from the more regional parts of Japan.