In order to prevent the spread of coronavirus (COVID-19), various facilities around Tokyo may change their operating days or hours. In addition, some events may be canceled or postponed. Please check official facility or event websites for the latest updates and information.
Otaku culture paradise
Akihabara Electric Town—affectionately known as Akiba—is worldly famous for its densely packed buildings crammed full of anime, manga, and game paraphernalia. It's a must-go spot for visitors to Japan who want to bask in geeky otaku culture. Located in the heart of Tokyo, Akihabara Station is easily accessible via the JR Yamanote Line.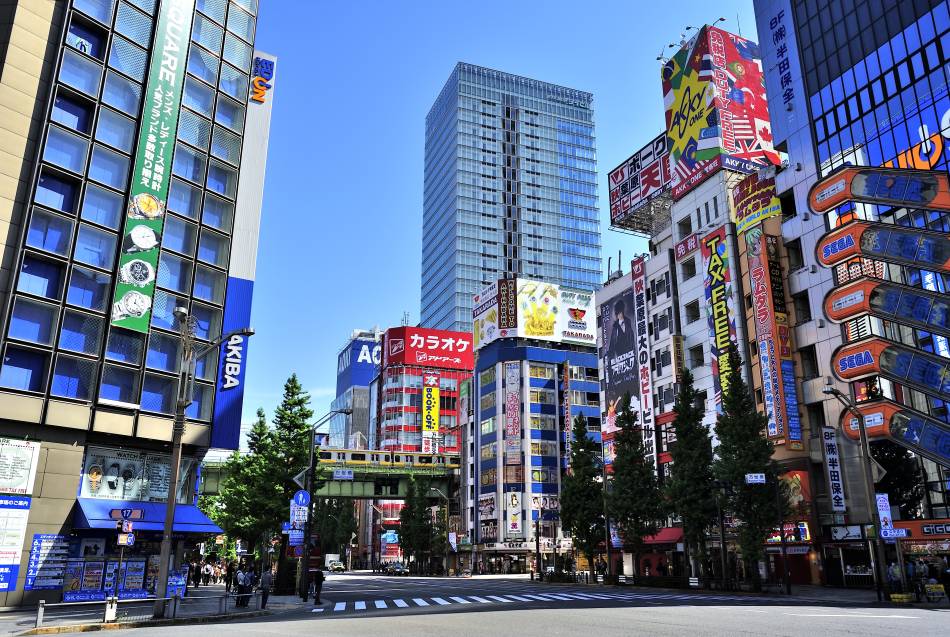 Tips
Perusing hordes of manga and anime goodies at Radio Kaikan and Mandarake
Going on a nostalgia trip at game store Super Potato
Dancing your heart out at an anime song club night at Mogra
When you've finally arrived at the heart of geekdom in Japan, you'll want to get your bearings. Head out of the "Electric Town" exit from JR Akihabara Station, and you'll be greeted by a red and yellow building called Radio Kaikan. Explore its nine floors filled with anime-related shops, including more than a few figure shops. If that doesn't sate your anime needs, head northeast to Mandarake—a monolithic retail chain packed to the brim with manga, game, and anime collectibles. Each floor is dedicated to a particular genre, so take your time perusing through their immense selection.

If retro games are more your thing, visit the legendary Super Potato, located down the street from Mandarake. Watch out for its hard-to-spot stairwell entrance—starting on the second floor, it occupies several floors dedicated to various retro gaming machines. Spend a few coins at the top floor, which has a full retro arcade.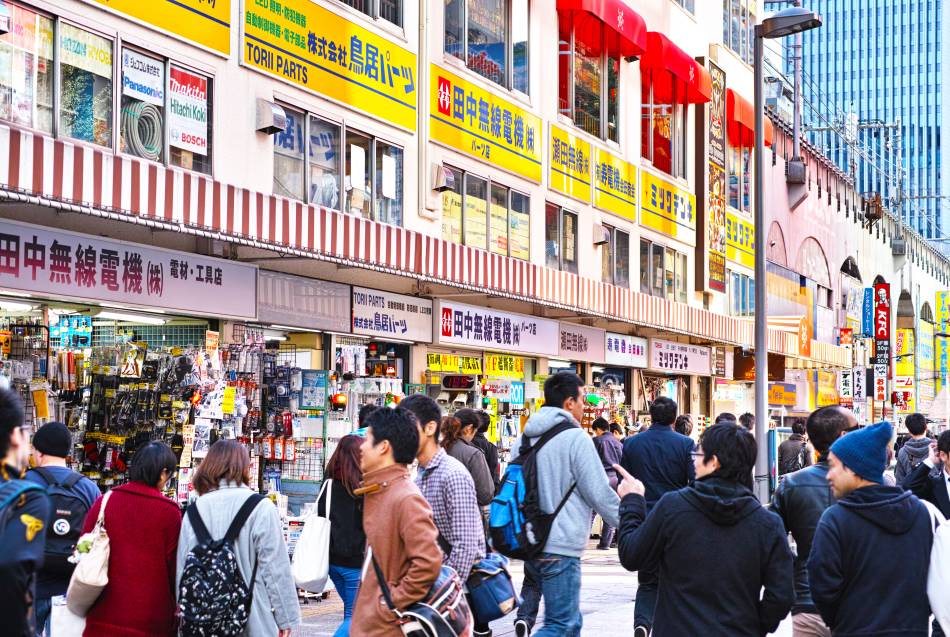 To experience something totally unique, visit Club Mogra on the northern outskirts of Akihabara. Go on a weekend night to catch an anime song club night, where hordes of otaku and clubgoers come together for all-night dance parties. Door prices range from 2,000-3,000 yen on weekends, and you must be over 18 to enter. Recommended events are Elemog, Anison Matrix, and Xi-lium.