Main content starts here.
Retro flair along a temple approach lined with old-school restaurants and shops
Hugging the banks of the Edogawa River, Taishakuten-Sando and the surrounding area is a pocket of Tokyo that time has forgotten, full of retro flair and old-world charm.
Tips
Nibbling on salty-sweet dango rice dumplings as you stroll towards the temple
Posing with the bronze statue of local hero, Tora-san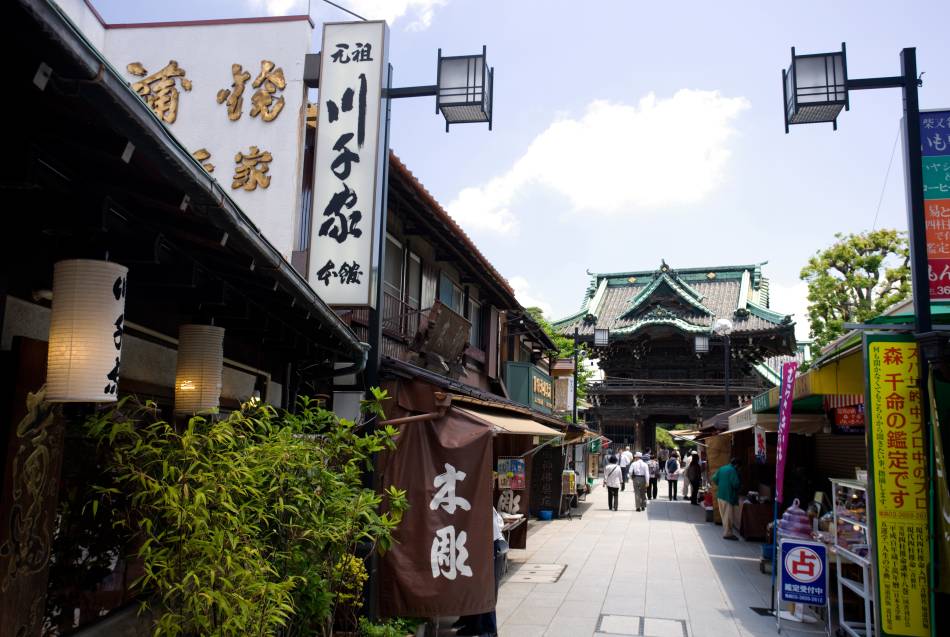 Left untouched by the air raids of World War II, the 200-meter-long path which leads from Keisei Shibamata Station to the Shibamata Taishakuten temple is one of the city's best places to experience what Tokyo looked like before the modern era. The street retains a pleasantly nostalgic atmosphere, with artisan's workshops, wooden houses and old-fashioned shops snuggled close together.

Taishakuten-Sando was the setting for one of Japan's most popular film series "Otoko wa Tsurai yo" (It's Tough Being a Man), which ran from 1969 until 1995. You will see plenty of older Japanese visitors taking pictures with the statue of Tora-san—the movie's comic hero—near the entrance to the street. After taking a snapshot or two, slowly meander towards the temple while munching on salty-sweet dango rice dumplings or old-school treats from the dagashiya candy shops.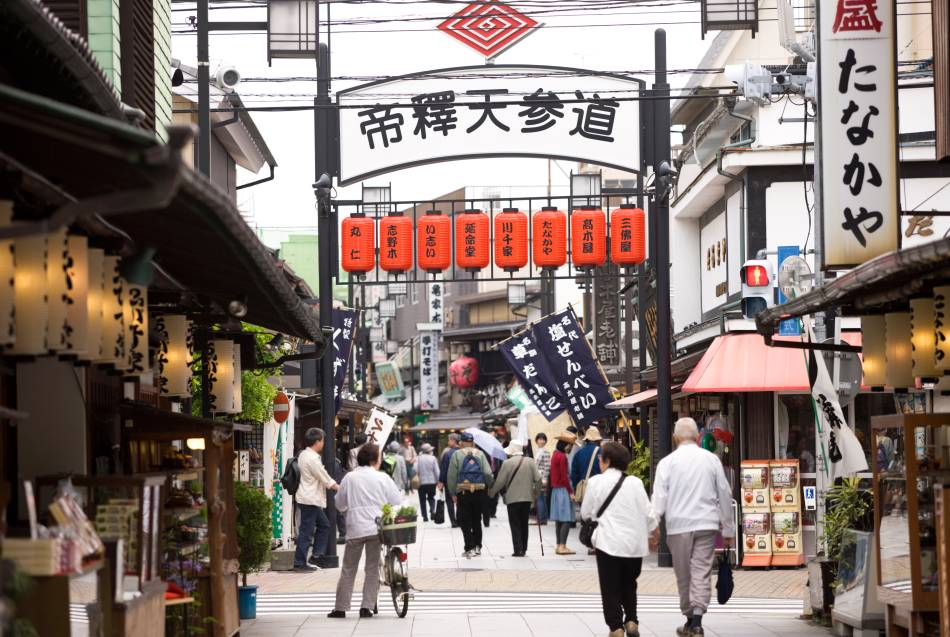 Shibamata Sta.
Kanamachi Line
Opening Hours
Open 24 hours
Opening hours may vary by business/facility

Facility Info
Restrooms | Dining facilities |