In order to prevent the spread of coronavirus (COVID-19), various facilities around Tokyo may change their operating days or hours. In addition, some events may be canceled or postponed. Please check official facility or event websites for the latest updates and information.
A must-watch traditional theater experience in Ginza
Even if you have been enchanted by the musicals of Broadway or the West End, you will still find the Kabukiza Theatre experience quite out of this world. The theater, which is directly connected to the Higashi-ginza Station, stages regular performances of the classical Japanese dance-drama artform, Kabuki.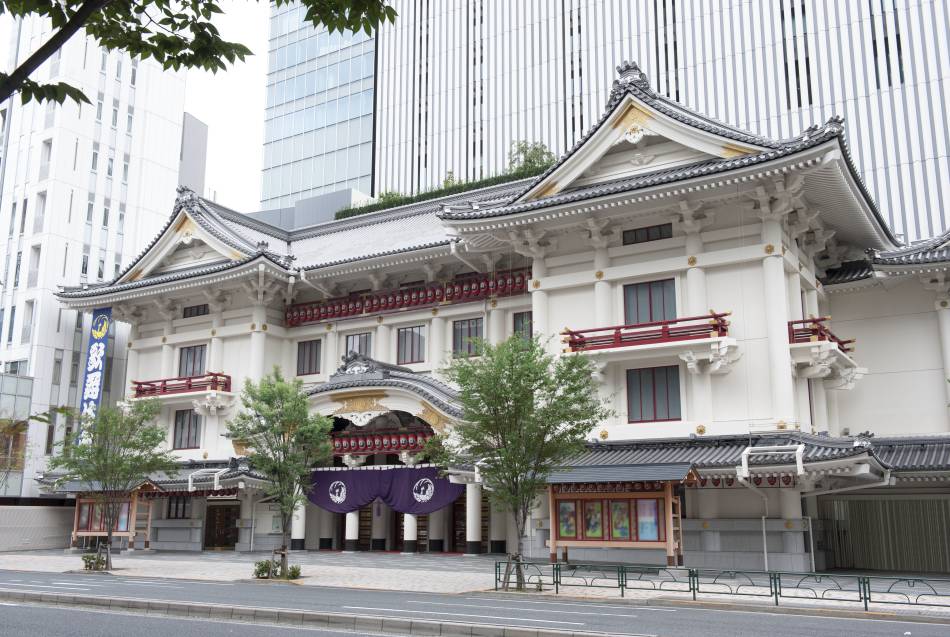 By courtesy of Shochiku Co.,Ltd. and Kabukiza Co.,Ltd.
Tips
Gaining a rich cultural experience by watching at least one act of a Kabuki performance
Learning about how Kabuki shows are staged at the Kabukiza Gallery
Under a law that was passed in 1629, the cast of all Kabuki performances are male—even for female roles. Some male actors have embraced this with aplomb, becoming female role specialists known as onnagata and earning quite a rabid following among Japanese fans. Also quite remarkable are the "kurogo" stagehands whom are responsible for stage techniques designed to surprise, such as the costume changes that can occur quite literally in the blink of an eye.

The Kabukiza Theatre quite ingeniously sets aside single-act tickets on the day of the show. This option is best for those who are hesitant to spend too much time or money on a full performance, perhaps due to an unfamiliarity with the genre. Tourists may also wish to rent subtitle guides to make better sense of what is happening on stage.

After the show, visit the Kabukiza Gallery on the fifth floor where props and costumes that have been used in actual performances are exhibited, so as to put what you have just watched in context.