In order to prevent the spread of coronavirus (COVID-19), various facilities around Tokyo may change their operating days or hours. In addition, some events may be canceled or postponed. Please check official facility or event websites for the latest updates and information.
Take tea in an unspoiled architectural gem with beautiful gardens
Just behind Shibamata Taishakuten and less than 10 minutes on foot from Shibamata Station, this elegant mansion blends traditional shoin-zukuri and European architecture. Built in the 1920s for a wealthy local industrialist, you can tour the spacious, well-preserved tatami rooms and gardens, before relaxing in the main living area with tea and seasonal sweets.
Tips
Enjoying tea and a Japanese sweet, overlooking the traditional garden
Visiting the European-style drawing room, originally for entertaining important guests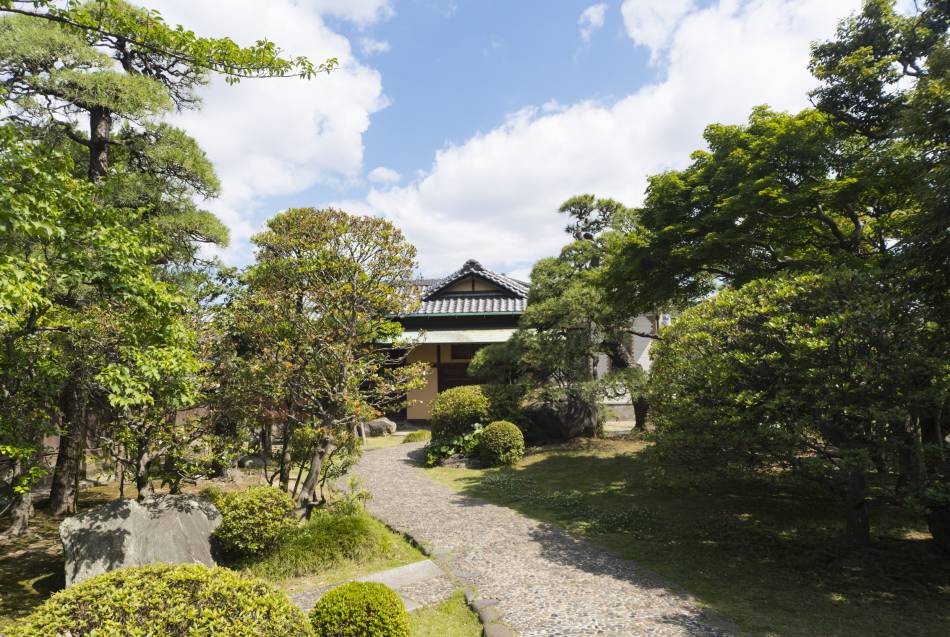 Entering through the back of the house next to a traditional teahouse, you will need to remove your shoes and pay a small entrance fee to explore the house. There are pamphlets in several languages explaining the history and layout of the space. The wide, airy rooms are designed to make the most of the garden views on all sides, and on Sundays, from 13:00-14:00, you can enjoy a live preformance of a traditonal Japanese string instrument called a "sou." You can sit at low tables in the living room to enjoy views of the garden over refreshments. The large windows frame perfect views of the garden beyond.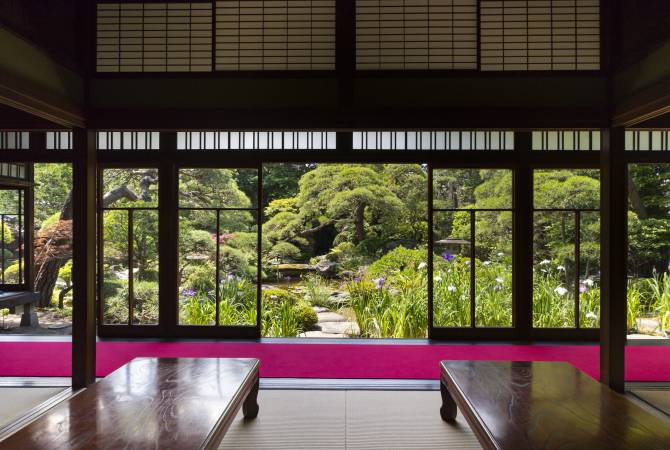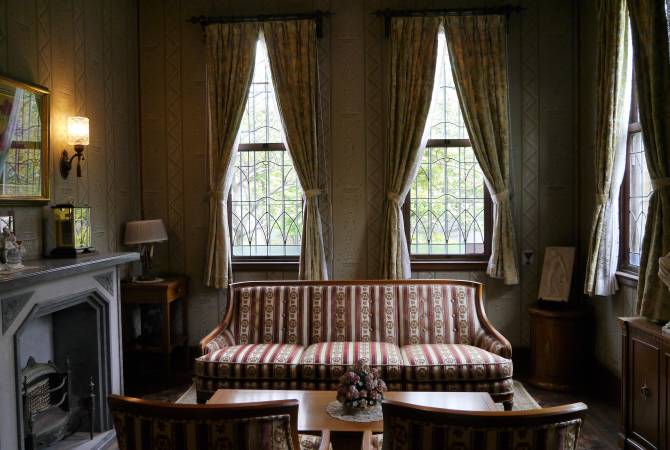 After exploring the house and the kura—a separate vault-like room for valuables, protected from fire by thick clay walls—you can walk through the main gardens to the original front entrance of the house, where visitors would have arrived by rickshaw. The stone Nagaya-mon gate mixes western and Japanese architectural styles and includes rather cramped resting quarters for guards on duty. Just across the road, you'll find the Edo River, which you can cross by traditional boat. Also nearby is the Tora-san Museum. You can get a combined ticket to the museum and Yamamoto-Tei.