In order to prevent the spread of coronavirus (COVID-19), various facilities around Tokyo may change their operating days or hours. In addition, some events may be canceled or postponed. Please check official facility or event websites for the latest updates and information.
Bringing People Together by the Waterside
The west side of the Sumidagawa River is where you can find Asakusa Station, and the well-known spots of Sensoji Temple and Nakamise-dori shopping street. East of the river is TOKYO SKYTREE TOWN, home to the TOKYO SKYTREE, Sumida Aquarium, and TOKYO Solamachi, which houses more than 300 stores. These days you can enjoy walking access to the TOKYO SKYTREE TOWN from Asakusa, one of Tokyo's most popular tourist attractions, via the Sumida River Walk that spans the Sumidagawa River. Additionally, TOKYO mizumachi, a commercial complex gaining much attention, opened in June 2020 below a stretch of the TOBU SKYTREE Line, which connects Asakusa Station with TOKYO SKYTREE Station.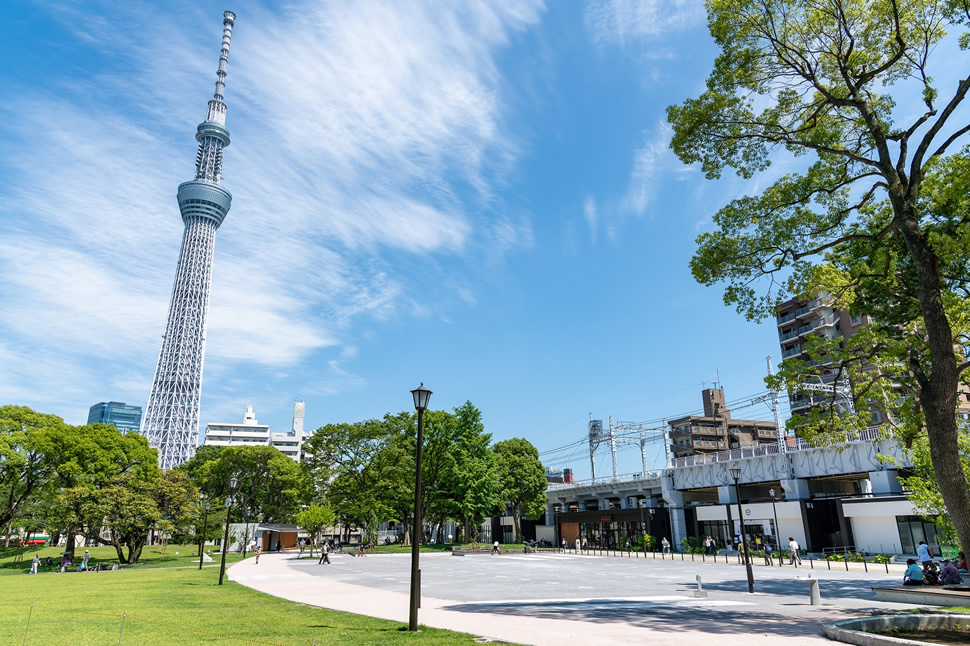 Tips
Enjoy a waterfront view while dining on the riverside terrace.
Check out the limited-edition goods offered at concept stores.
Make sure to see the illuminated SUMIDA RIVER WALK at sunset.
TOKYO mizumachi is divided into a West Zone and an East Zone. Land_A—also in the West Zone—you can enjoy dining by the waterfront. Lattest Sports, located in the East Zone, is a sports cafe equipped with a bouldering gym, cycle shop, and more. Lattest Sports has been attracting a lot of interest since opening in September 2020.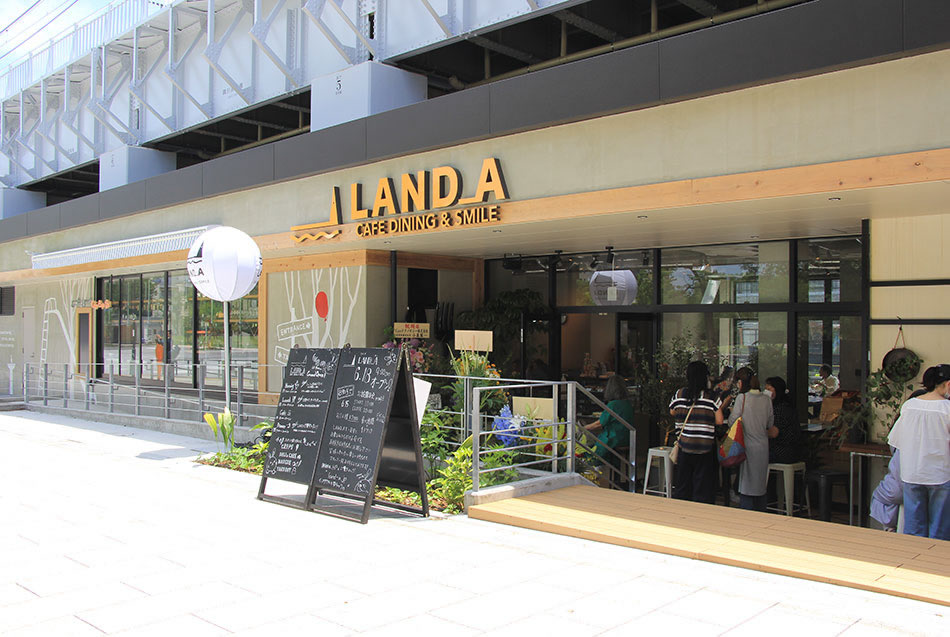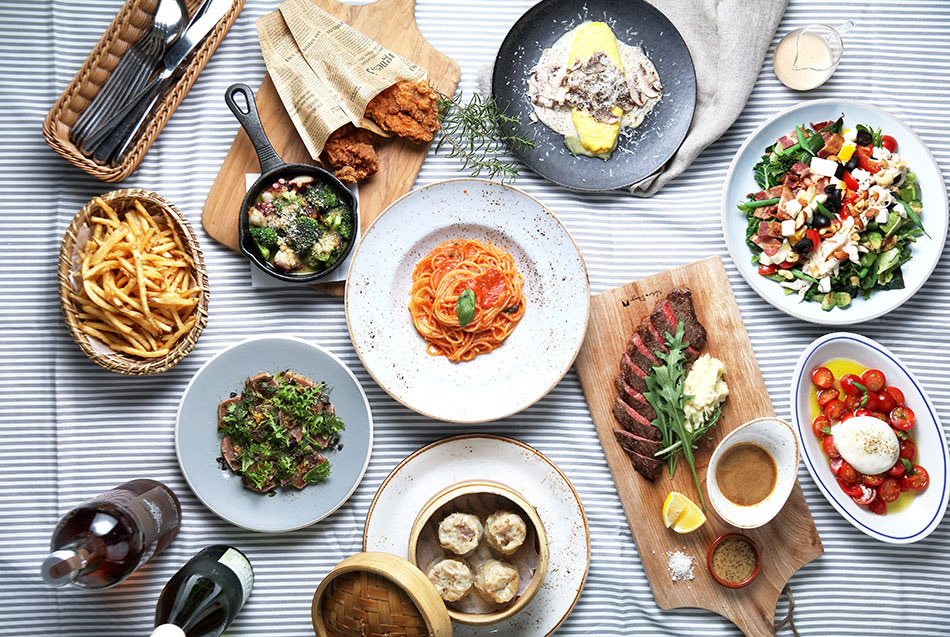 WISE OWL HOSTELS RIVER TOKYO, a community-type hostel and new addition to the scene in 2021, is sure to appeal to many Japanese and foreign visitors. The hostel was designed as the perfect base for enjoying all that the TOKYO SKYTREE and Asakusa areas have to offer.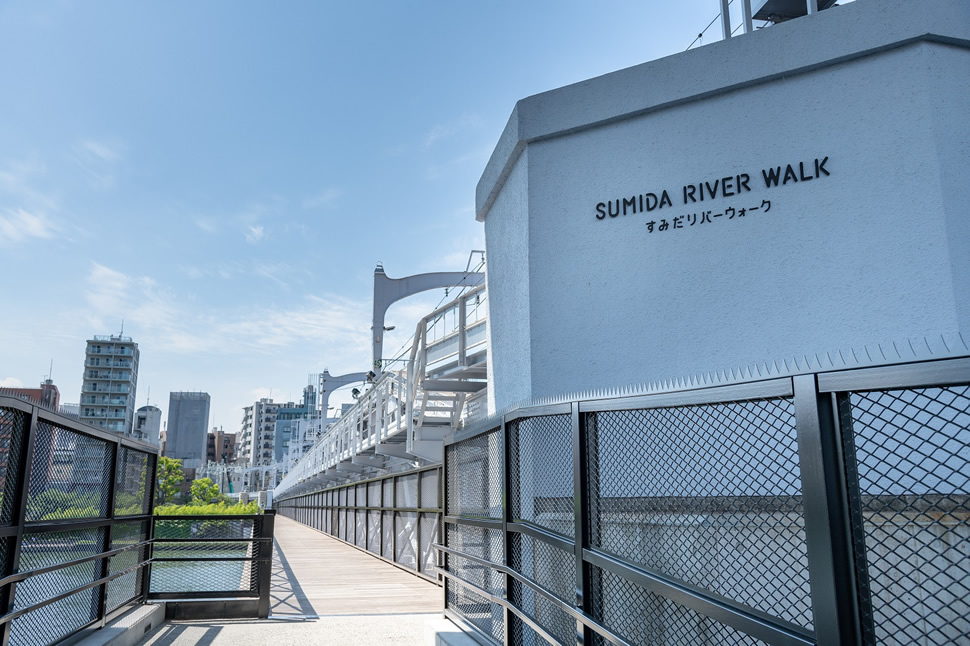 The SUMIDA RIVER WALK, open from 7:00 to 22:00, offers the fastest way to get from the Sensoji Temple area to the TOKYO SKYTREE TOWN area on foot. The promenade—160 m in length—features a glass floor through which you can see boats floating along the river.
The bridge shares the same "SKYTREE White" color scheme with TOKYO SKYTREE, which contributes to a sense of visual unity. Additionally, as the sun sets, the bridge and TOKYO SKYTREE light up together. The lighting differs with the changing of the seasons and for special events, so be sure not to miss it.