In order to prevent the spread of coronavirus (COVID-19), various facilities around Tokyo may change their operating days or hours. In addition, some events may be canceled or postponed. Please check official facility or event websites for the latest updates and information.
Become a ninja for a day at this training house hidden deep in the city
Throwing ninja stars, mastering sword tricks, and learning the ins and outs of undercover espionage are all part and parcel of a visit to Shinjuku's Ninja Trick House.



Located in the busy district of Kabukicho, a short stroll from the popular Samurai Museum and a hit robot-themed restaurant, the Ninja Trick House is hidden on the fourth floor of a small building down a back alley. It's tricky to find, but worth the effort.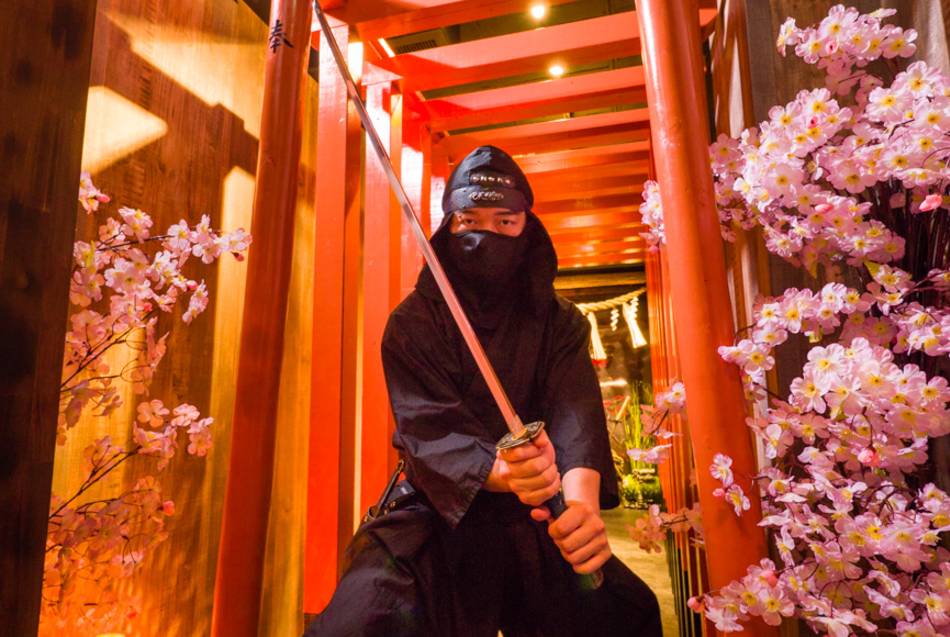 Once inside, you'll pass under a passageway of vermillion torii gates, immediately transporting you worlds away from the neon of the city. Wait in the traditional-style tatami mat room and it won't be long before you are greeted by your ninja guide, who will take you on a scavenger hunt and teach you about ninja history, all while arming you with an arsenal of ninja skills and secrets. This intimate experience is limited to a few guests at a time, so be sure to book ahead to avoid disappointment.