In order to prevent the spread of coronavirus (COVID-19), various facilities around Tokyo may change their operating days or hours. In addition, some events may be canceled or postponed. Please check official facility or event websites for the latest updates and information.
A temple at the heart of the town, with spectacular carvings and strolling gardens
This beautiful Buddhist temple is the heart of Shibamata. At the end of the main shopping street, the ornately carved Nitenmon Gate, built in 1896, welcomes visitors to the Shibamata Taishakuten temple grounds. The temple was established in 1629 and the current structure, built in 1929, managed to escape the WWII bombings.
Tips
The intricate wooden carvings of the life and teachings of Buddha, over two levels
Stroll the inner gardens and enjoy complimentary tea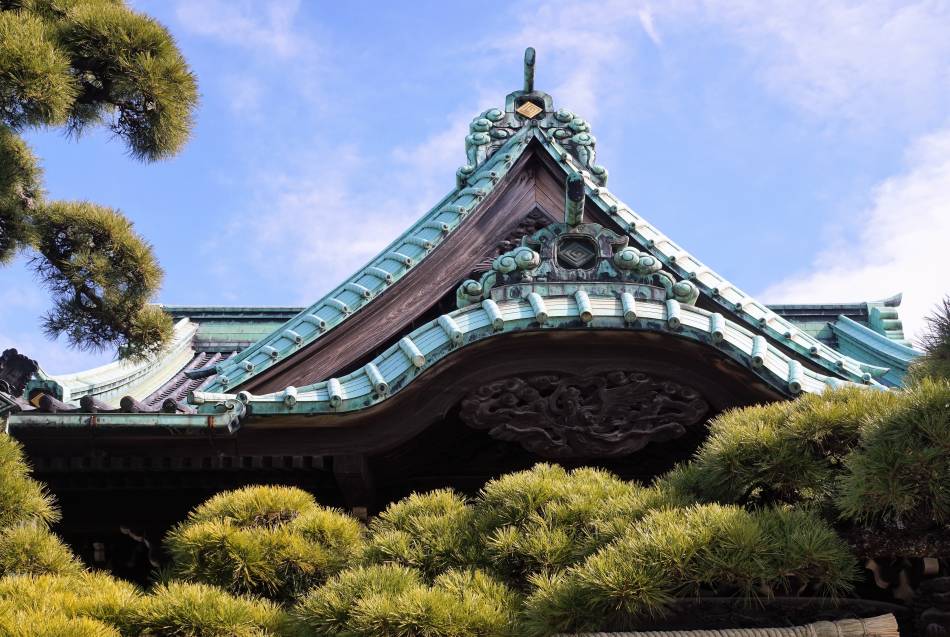 It's definitely worth taking off your shoes and paying the 400 yen entrance fee to see the Buddhist carvings and tour the inner gardens. The carved wooden panels covering the naiden or inner sanctuary, depict aspects of Buddha's life and teachings. The sense of detail and expressions on the faces are extraordinary. The carvings were completed between 1915 and 1929 by several artists, some of whom lived locally. Don't miss the fierce dragons supporting the structure, on the lower level. The inner sanctuary and its carvings are climate-controlled and protected from the elements by glass, making it comfortable to visit in all seasons.

Cross a covered, elevated walkway and you'll come to a beautiful garden, attached to the temple guesthouse. You can see traditional tatami rooms decorated with a mix of Japanese and Western art and furniture and enjoy hot or cold drinks before you enter the classical Japanese gardens. These are enclosed by a covered walkway, so that you can enjoy the scenery during all types of weather. From here you can return to the front of the temple, or take the back exit which leads to the Yamamoto-tei historic house and the Katsushika Shibamata Tora-san Museum.