The Tokyo Metropolitan Government has established "Tokyo Tourism Representatives (Reps)" in Europe, America, Australia, and Asia to promote Tokyo as the premier destination for international leisure travel. The "Tokyo Tourism Reps" provides the latest media information and sales activities in Tokyo for local media and travel agencies and attracts interest from local citizens, media and travel operators to Tokyo.
Profile of Our Rep
Each local staff of the Tourism Rep is a travel professional with great experience in the tourism industry and has been assigned by the Tokyo Metropolitan Government to act as a local representative.
Click the name of the city to learn about the staff of the Tourism Rep in each city.
Los Angeles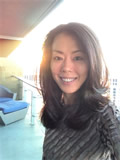 Project M, Inc.
Ms. Keiko MORII
E-mail: keiko_morii@projectmusa.com
Covering States:
California, Nevada, Utah, Arizona, New Mexico, Texas, Oklahoma, Arkansas, Louisiana, Tennessee, Mississippi, Alabama, Hawaii
Greetings from Los Angeles!
On behalf of the Project M team, we are happy and proud to be representing the wonderful city of Tokyo in Los Angeles.

Founded in 2009 and based in Los Angeles, CA, Project M, Inc. is an internationally focused, full service Advertising and Public Relations Agency specializing in the US mainstream and affluent market. We provide multi-layered tactical and strategic services for our clients including media planning and buying, creative design, development and execution for print, digital, TV, social media and event promotions.

At Project M, Inc. we have had the privilege to be the Agency of record in promoting Japan as a whole from the United States for the past 10+ years, serving the travel and tourism industries and clients such as the Ministry of Land, Infrastructure, Transport and Tourism, Japan Tourism Agency and Japan National Tourism Organization, specializing in the promotion of luxury and culinary products. We have built close and strong relationships with major US media outlets in the affluent lifestyle, travel, culinary, adventure, architectural and news categories to offer unparalleled and unique media strategies that other agencies cannot provide.

Tokyo offers the unique dichotomy of an ultra modern landscape intertwined with ancient tradition unlike no other travel destination. It also offers something unique and different for each individual. "Your Tokyo" is something that must be experienced to be realized. Tokyo offers some of the world's most elegant and trendy shopping areas, amazing and eclectic culinary experiences, majestic temples and shrines as well as leading edge pop culture and contemporary art exhibits. In all this, the glue that binds Tokyo together is the warm-heated hospitality and kindness of the people.

Los Angeles is the city in the US with the most pervasive cultural and culinary ties to Japan. This entertainment capital of the world has more daily direct flights to Tokyo than any other city in the US. Most every Angelino has had the opportunity to experience some level of Japanese culture or cuisine. Texas also has two major hubs serving Tokyo. Dallas and Houston, are rising affluent markets that we should not miss. At Project M, we will utilize this understanding and execute a multi-tiered strategy to promote Tokyo.

We very much look forward to unveiling and promoting the unmatched cultural, artistic and culinary enticements that only Tokyo can offer. We encourage you to contact us for any information or help we can provide to guide you on your first or next trip to "your" Tokyo, or to grow your business potential.
San Francisco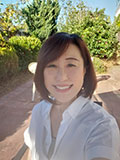 Ms. Manami KOBAYASHI
E-mail: mana_koba@msn.com
Covering States:
California (North from San Louis Obispo) , Oregon, Washington, Idaho, Montana, Wyoming, Colorado, North Dakota, South Dakota, Nebraska, Kansas, Minnesota, Iowa, Wisconsin, Missouri, Alaska
Hello from San Francisco!
Since I was assigned to be the Tokyo Tourism Representative in April 2004, I have been spending busy days to meet people from travel agents and tourism-concerned organizations in Northern California and 15 states to promote Tokyo as a tourist destination. Before working as the Tourism Rep, I was employed by the San Francisco office of Japan Travel Bureau (JTB) International for nearly 16 years, and had experience in product development and sales. It was for Japanese tourists traveling to the United States. As the Tokyo Tourism Rep, I have dealt with customers whose flow is in the totally opposite direction.

Old meets New
One of the biggest charms of Tokyo is seeing how old & new co-exist side by side in perfect harmony. The best way to understand and appreciate this contrast is to walk around the various neighborhoods and interact with the local people. Here are my favorite areas to enjoy the "Old meets New": Marunouchi, Yanaka-Nezu-Sendagi, Nihonbashi-Ningyocho, Roppongi-Azabu Juban, Kiyosumi Shirakawa.

Architecture
Tokyo can also be considered the capital of architecture and design. Name any world famous architect, and you will find examples of their work in Tokyo. No matter what district or region you visit, you come across at least a couple significant architectural structures there. If you want to do some sightseeing, shopping, dining, and architecture touring all at the same time, I recommend you go to either the Ginza district or Omotesando in the Aoyama area. Both of these areas have high concentrations of buildings designed by well-known architects. It is fascinating to wander around these areas because there are endless narrow backstreets filled with sleek and modern yet small buildings, as well as houses with unique details. Exploring the area on foot and coming across your favorite architecture will definitely make your day in Tokyo a special one.

As the Tokyo Tourism Rep, my role is to find appealing travel materials that lead potential visitors to take action and to provide such materials to local travel agents. I believe that Tokyo has a number of such interesting materials still undiscovered. It is my ideal to be like an "information magic box" for travel industry people and offer information flexibly according to each need. If you find any interesting travel topics and materials, please share them with us Tokyo Tourism Reps.
New York
Happy Triangle NY, Inc
Mr. Hitoshi Onishi
E-mail: info@tokyo-nyc.com
Covering States:
New York, Maine, Vermont, New Hampshire, Massachusetts, Rode Island, Connecticut, Pennsylvania, New Jersey, Delaware, Maryland, Virginia, West Virginia, North Carolina, South Carolina, Georgia, Florida, Michigan, Ohio, Indiana, Illinois, Kentucky
Hello from New York City!
As I enter my third year as a tourism representative of the City of Tokyo, I would like to extend my deepest gratitude to all of the travel professionals that I have had the pleasure to work with. I am currently the President and CEO of Happy Triangle NY, Inc., a company that specializes in developing branding strategies for Japanese companies entering the US market. Prior to this, I founded two prominent free publications in New York City – "NY JAPION" for Japanese residents in 2001, and the monthly English-language information magazine "CHOPSTICKS NY" in 2007.

As a former long-time Tokyo resident, I recognize that Tokyo is a layered metropolis much like New York City. There, all you need to do is look to the left or right to see the contrast between the state-of-the-art and the historical remnants of ancient Edo. Personally, I love to return to places like Meiji Shrine, Sensoji Temple, TOKYO SKYTREE®, and Tokyo Tower, and then stroll a few streets over to a Michelin starred restaurant that serves cutting-edge cuisine. I'm always impressed by new shopping areas like Ginza SIX, while still being drawn to classic stores like Mitsukoshi, as well as local mom and pop stores within numerous, generations-old shotengai (commercial streets) in the Yanesen (including Yanaka, Nezu, and Sendagi) district.

Also, the Tokyo dining scene keeps pushing the envelope. Imagineers are taking traditional ingredients like matcha green tea powder and making renowned creations like the matcha and chocolate fondue at Kagurazaka Saryo, the matcha beers at 1899 Ochanomizu, and the wait-in-line gelato at Suzukien Asakusa, where you can select the concentration of matcha to suit your taste. Ramen – which is hitting its peak in New York – is also making strides at places like Sobahouse Konjiki Hototogisu, Tsuta, and Nakiryu, all of which have earned a Michelin star.

Tokyo 2020 Olympics is coming up very soon; I'm sure you'll see the anticipation and energy building up between now and next summer. Whatever is drawing you to Tokyo, whether it is food or fashion, arts or culture, your cup will undoubtedly overflow. So please take the time to unpack the Go Tokyo website, which is filled with insightful articles, extensive guides, and much more. We promise you will become a better prepared traveler to Tokyo, and you'll discover what makes this city so special!
London
CROSS MEDIA LTD.
Ms. Yoko Takechi
E-mail: info@tokyocityrep.co.uk
Cross Media Ltd. was established in London in 1987 and is the UK's leading Japanese media company. They promote Japanese culture and cuisine through an eclectic variety of publications. Websites and events – including Eat-Japan and HYPER JAPAN, the latter being the UK's biggest Japanese culture event. Director Kazuhiro Marumo was appointed Tokyo Tourism Representative in 2007, a role that Cross Media have also taken on since 2015.

Hello from London. After working in Cross Media Ltd. as an editor for years, dealing with travel guidebooks, culture magazines and various publications on Japan, as well as arranging UK-Japan cross-cultural events, I have been serving as Tokyo Rep since 2016. It is my honour to be a tourism representative of my hometown where I spent my childhood and youth. Today's worldwide tourism trend is not just to 'see' exotic places from the tourists' point of view but to 'feel' and 'know' the true culture of the locals and respect it. I have been making an effort to tell people about the multifaceted charm of our city and encourage them to experience it for themselves.
Paris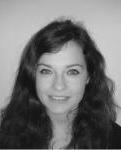 EXA PARTNERS
Ms. Sarah Marcadé
E-mail: tokyo.contact.paris@exapartners.com
Dear Visitor,
We are EXA Partners, liaising with the media and with tourism industry professionals to promote the city of Tokyo in France. We work to make the Tokyo metropolis better known, with its array of charms, bursting with activities and constantly renewing itself.

In 2019, the respected publication, The Economist, named Tokyo as the world's safest city. While Tokyo's charm does not lie solely in the sense of security that we experience walking its boulevards, this does make a major contribution to it. And, just like in any great megalopolis of the world, there is always something happening here.

Everybody has heard of Tokyo, but the Japanese capital remains mysterious in a great number of ways. It is a futuristic city where modernism nonetheless cohabits with thousand-year-old traditions, a cosmopolitan city, secure, trendy, state-of-the-art... Tokyo deserves its numerous superlatives. It is surely the world's largest megalopolis, with over 13 million inhabitants.

Tokyo is the perfect introduction to Japan, allowing us to discover the country's twin faces—Japan often being said to be "between modernity and tradition," in an equilibrium between old and new. In fact, "Old meets New" is Tokyo's official slogan. We see there the pale pink petals of cherry trees blossoming or the blush of the maples in autumn, but every season in Tokyo is remarkable. It is hot during summer and snow powders its streets in winter.

In Tokyo, we discover first an immense, effervescent and inspiring city. As soon as we get off the plane, with our first step we register a culture shock. Our eyes open wide, scanning everything. The city makes a direct appeal to all five senses. We visit the big show-stoppers, from the Shibuya district to the new fish market, through to the Meiji Jingu Shrine and Sensoji Temple. We joyfully lose our way in the narrow streets of Nakameguro or Kagurazaka seeking to experience the real "Tokyo way of life".

Tourism is a major stake for Tokyo, which expects 40 million visitors between now and 2020. Over the next two years, more than ever, Tokyo will be in the international spotlight hosting two top-tier sporting events.

These two years will be an ideal opportunity for Tokyo to shine, share its culture and its art of good living beyond the frontiers of Japan. Tokyo is, above all, a place of contradictions. The gigantic calls for the intimate, and its traditions do not hinder its avant-garde approach. Each day is a continuous discovery, even for those who live there. Here, more than anywhere else, we feel the wa, the philosophy of equilibrium that connects the Japanese people to one another and to the world.

Please do not hesitate to contact us about anything in relation to Tokyo. Our job is to guide you into what is at heart a unique and exceptional "Tokyo Experience". We are here for journalists and travellers wishing to get to know the Japanese capital, Tokyo, or make it better known. Let us introduce you to the city; we look forward to answering any questions you may have.
Munich
Lieb Management & Beteiligungs GmbH
Ms. Jenny Alisa Bergold
E-mail: tokyo@lieb-management.de
Greetings from Germany!
We are very proud to represent this impressive metropolis in Germany. Tokyo is a unique city that enchants with so many facets. Dive into a world, where centuries-old traditions are lived and cultivated in the midst of modern everyday life. Where you will find historic temples between modern architecture, the freshest sushi and the highest density of star awarded restaurants in the world.

Lieb Management is one of the leading marketing & PR agencies in the German speaking countries and is focusing on the tourism and MICE industry. The agency has offices in Munich and Frankfurt and offers the full of measures for marketing, sales and public relations.
Please don't hesitate to contact us, if you are planning a trip to this wonderful city and we would be delighted to assist you with our expertise to make the most out of your Tokyo trip!

Digital Art Museum
The Mori Building Digital Art Museum is unlike any museum that you've ever seen. This 10,000 square meter space uses 520 computers and 470 projectors to create an experience that will stimulate all five senses. Making your way from room to room feels like entering a sequence of discrete worlds – a bit like being in a fantasy role-playing game. Don't miss the magical Crystal World and the Forest of Lamps or take a break at the En Tea House, where you can see digital flowers bloom inside your cup of tea.

Shinjuku
Shinjuku is a whole city within the city and probably the place you're imagining when you think of Tokyo: bright neon lights, crowds, tall buildings, bustling streets and energy galore. Don't miss the observation deck on the 45th floor of the Tokyo Metropolitan Government building.

Harajuku
Free from skyscrapers, Harajuku is characterized by lovely tree-lined avenues and European-style restaurants, cafes and shops. It's also Tokyo's real-life catwalk and a world-renowned shopping destination. Many boutiques here have been designed by influential architects. Furthermore, Harajuku is one of Tokyo's biggest draws thanks to its grand shrine, Meiji Jingu.

Asakusa
Asakusa feels like a completely different world from the modern hubs on the west side of the city. Here is where Tokyoites come to worship at their beloved Sensoji Temple – Tokyo's most popular Buddhist temple. You approach through the impressive Kaminari-mon Gate (Lighting Gate) and then make your way along the store-lined Nakamise before arriving at the main hall. Take some time to light an incense stick at the huge urn in front of the hall. A short distance to the west of Asakusa, you'll find the impressing TOKYO SKYTREE®

Shibuya
Shibuya is one of the main hubs of modern Tokyo. It's a seething frenzy of shopping, dining and drinking. Don't miss one of Tokyo's most popular highlights – Shibuya Crossing. It is like a giant beating heart, sending people in all directions with every pulsing light change. Hundreds of people – and at peak times upwards of 3.000 people.

Tokyo's green oasis
Tokyo is full of green oasis and has a surprising number of parks and gardens, which are a treat at any time of the year. Rikugi-en, Koishikawa Korakuen Gardens and Hama-rikyu Gardens are some prime spots to lose yourself in a kaleidoscope of colours. You can also head to the hills to surround yourself by nature: Takao-san and Oku-Tama are two popular getaways, an hour and two hours respectively, by train from Tokyo.
Milano
IXI S.R.L.
Ms. Chigumo Miyamura
E-mail: info@ixisrl.it
IXI S.R.L. first started in Milan in 1996 as the branch office of the design company IXI Co., Ltd., founded in 1978 in Tokyo. In its more than 20 years of activity, IXI S.R.L has developed, specializing in the organizing and coordinating of events and promotions for Japanese companies, prefectures and governmental bodies such as Ministry of Agriculture, Forestry and Fisheries, Ministry of Economy, Trade and Industry, Ministry of Land, Infrastructure and Transport, to name a few.

Thanks to our having offices in Tokyo and Milan, we have contributed to the promotion in Italy of Japanese brands and products through events and communication activities, acting as a cross-cultural bridge between Japan and Italy.

As a Tokyo Tourism Representative, we are honored to be able to introduce the beauty of Tokyo to Italian travelers and tourism professionals, while making the most of our wide local network to promote Tokyo tourism effectively in Italy.

In recent years, Italian tourists in Japan have been increasing noticeably. More and more Italian tour operators, travel agencies and independent travelers are choosing Japan and Tokyo as their travel destination, making Japan - and Tokyo - a core destination for the Italian outbound market.

According to JNTO data in 2018, the number of Italian tourists to Japan has increased more than four-fold in the seven years since 2011. Over 90% of Italian tourists visit Tokyo and, according to Tokyo Metropolitan Government data, over 96% of them express a good degree of satisfaction. Moreover, many say that they would gladly visit again in the future. Such data suggests that Tokyo is often the entry point and/or exit point of a tour of Japan for many Italian tourists, but the metropolis could also work perfectly as a single destination.

For Italian tourists, Tokyo is a destination they always admire for its unique culture that mixes old and new. Modern attractions can be found right next to traditional ones like the pop-culture district of Harajuku and the Shinto shrine that is Meiji Jingu. Also much appreciated are the incredible number and high quality of its restaurants, ranging from Michelin-starred to street food.

Japan and Tokyo have always been a popular destination among Italians for summer holidays and the weather in winter is relatively temperate, making Japan a wonderful destination. Come with us to Tokyo and discover the wonders of its winter!
Madrid
Ms. Taeko UEDA
E-mail: tokyo.rep.es@gmail.com
Hello everyone! My name is Taeko Ueda, and I am the tourism representative of Tokyo in Spain. I have been living in Spain for more than two decades and I have fifteen years of experience in the tourism sector.

In recent years, Tokyo as a destination has been gaining international attention more and more. It is a unique city where tradition and modernity blend into a whole new experience that makes it an attractive destination for Spanish travelers.

My role as a representative is to fill the gap caused by a lack of information, and to inform Spaniards of the real charm of Tokyo and Japan through travel agencies and the media to draw more of their attention to Tokyo and Japan, and to encourage them to choose Tokyo as their holiday destination. Technology, tradition, pop culture, gastronomy, nature, shopping… there is a stunning world of activities to enjoy in Tokyo.

It has always been my dream to be a cultural bridge between the two countries. Tokyo is my hometown, and now Spain has become my second hometown. Therefore, it is my pleasure to introduce my hometown, Tokyo, to people in Spain. I will do my best to achieve this goal and all of your cooperation and support is highly appreciated.
Sydney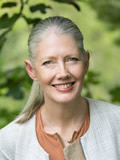 Tourism Garden Pty Ltd
Ms. Alison Roberts-Brown
E-mail: Alison@tourismgarden.com.au
After two decades running international hotel and tourism marketing businesses in Tokyo, I returned to Australia and founded Tourism Garden, a Sydney-based tourism marketing agency specialising in the representation and promotion of Japanese destinations and luxury tourism products. My colleague Yukiko Arita and I combine our many years of experience in the travel industry with our knowledge of Japan, work closely with the media and travel industry in Australia and New Zealand.

These are exciting times for Tokyo, we are delighted to work with the media and the travel industry to share city icons through to hidden treasures.

Tokyo is home to diverse cultures, rich traditions and cutting-edge technology. The contrasts of old and new are everywhere and part of its compelling charm. Australians are visiting Tokyo in ever increasing record numbers, drawn by a love for the food, architecture and design, culture both old and new, the destination truly has something for everyone. It's also now recognised as an ideal place for a family holiday.

When you think of Tokyo you imagine a vast and crowded Metropolis, yet inside this vastness Tokyo has left room for the beauty of small things, breathtaking nature, the importance of kindness, community and human values. On closer inspection, it's a thriving network of vibrant individual cities and neighbourhoods each with their own unique style and personality. Add to this the most efficient public and private transportation network in the world, which is surprisingly easy to master.

For anyone who has been to Tokyo you might sense the many layers and myriad of reasons it is such a fascinating place. If you haven't visited yet we urge you to go and experience your very own Tokyo, it will surprise and delight and we hope it will inspire you to come back again and again, for the discoveries are endless.
Toronto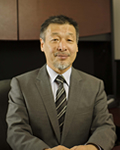 Japan Communications Inc.
Mr. Shinichiro Kawai
Email: tokyo@jcinteractive.ca
Tokyo is my home town. I was born and raised in Tokyo near Shibuya with its world-famous scramble crossing. After graduating from university, I started working for the Japan Foundation where I was involved in introducing Japanese culture to the world. Cross-cultural exchange has been my passion since my early childhood. After I moved to Canada, I created a company called Japan Communications Inc., which specializes in cross-cultural communications and services.

For the past 4 years, I have assumed the role of the Tokyo Convention and Visitors Bureau's Toronto representative, introducing Canadians to the many and sundry charms of my hometown of Tokyo.

Tokyo is indeed rich in appeals. It is a place that is constantly creating something new in the collision and fusion of traditional Edo culture with trend-setting innovations and ideas. In Tokyo, many "Kominka" (traditional Japanese houses) are being renovated and transformed into unique restaurants and cafés, while old temples and shrines remain standing unchanged for decades amid skyscraper-lined vistas. Tokyo offers travelers endless opportunities to make new discoveries. The countless villages of Tokyo, each with its own unique history, lifestyle and culture, each provide a memorable experience.

Food is another Tokyo charm that is not to be missed. It is a perfect window through which people can gain an insight into this somewhat elusive city of Tokyo. There are many izakayas where you're always greeted with cheerful "Irasshaimase" welcomes, ramen shops where you can enjoy all the flavors of Japan, and many dishes that make the best of seasonal ingredients and delights the palate as well as the eyes.

A lot of travelers may be surprised to find that there is "another Tokyo" that is waiting to be discovered. Just steps from the hustle and bustle of downtown Tokyo, you will find "Okutama" (located at western end of Tokyo) with its unspoiled nature and rich tradition and history and, of course, delightful local cuisine.

Tokyo is a place you can visit over and over and make new discoveries each time. Yokoso. Welcome to Tokyo.
Beijing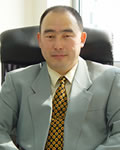 BEIJING DEBAO INTERNATIONAL TRAVEL SERVICES CO.LTD.
Mr. Bo Sun
Email: sunbo@bdebao.com

Hello! I am Sun Bo, Beijing representative of the Tokyo Convention & Visitors Bureau (TCVB). This year is my fifth year as Beijing representative of TCVB.

I was born in Beijing. Before I became the representative of TCVB Beijing, I worked in China's Foreign Affairs Department, engaged in cultural exchanges with Japan. I then entered the tourism industry, and it has now been 30 years.

With all my years of experience in the tourism industry, I have accumulated extensive experience in enterprise management, commodity planning and product sales. At the same time, I have formed a wide network of contacts covering more than 400 travel agencies in China, the tourism management agencies of local governments, the Chinese and Japanese media, the Japanese Embassy in China, the Japan National Tourism Organization (JNTO) and Japanese enterprises in China.

Tokyo, as the capital of Japan, is a world-renowned international metropolis. It is full of dazzling prosperity and exquisite nostalgia; it has the clamor of the latest and greatest, but also the tranquility of tradition. Tokyo is constantly fluctuating in style and color between new and old, static and dynamic, displaying a series of fascinating pictures like a fast-changing kaleidoscope. Pushing out the old and bringing forth the new is Tokyo's greatest charm in attracting tourists from all over the world, including from China.
Seoul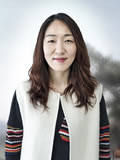 FINEZONE
Ms. Ban Eun Jung
Email: ejban@finezone.co.kr
Hello, we are Fine Zone, and since 2019 we are the representative for Tokyo in Seoul. As an advertising agency specializing in Japan inbound tourism, Fine Zone has been developing various business projects for many years with an eye on local trends here in South Korea.

Travel to Japan has now become a regular part of daily life in Korea, thanks to being affordable, quick and easy. And Tokyo in particular, with many different flights available, is a destination with enduring popularity that always captures visitors' interest. To encourage repeat visitors from Korea to fascinating Tokyo, Fine Zone uncovers topics and activities in Tokyo that resonate with Korean people and constantly shares relevant information.

Get special-edition items unique to Tokyo and not easily acquired in Korea that you will be proud to show your friends.
Visit places that will bring extra cheer to your day.
Have a coffee at one of only five special Starbucks Reserve Roasteries in the world.
Don't just follow the crowd. Enjoy fashions that suit your style and express your individuality!

The list goes on—we offer countless new ideas to bring visitors to Tokyo.

At our Seoul REP office, we would like to assist you in a wide variety of ways such as delivering press releases with the latest information, distributing pamphlets for countless tourist attractions, assisting with media coverage, fam trips, and much more. If you have any questions about Tokyo, please feel free to contact us anytime.
Taiwan
JINN'S PUBLISHERS CO. LTD.
Ms. Fumi Yoshida
Email: info@jinns.com.tw
Founded in 1987 and based in Taipei, Travel Trend News is a professional travel magazine. Published in Taiwan for around 30 years, we have grown alongside the Taiwanese travel industry. We make full use of this experience and wealth of knowledge by promoting tourism in Japan. Our travel magazine is published every Monday and is distributed to travel agencies, hotels, and airlines throughout Taiwan and China.

Most Taiwanese travelers are repeat visitors to Japan and are already familiar with Tokyo. We therefore wish to reveal to them a more cultural and diverse side of Tokyo, a unique experience in which they have never had before.

Now, more than ever, the number of solo travelers coming from Taiwan is increasing. We are committed to and focused on promoting Japan in various ways, such as through social media, travel agencies, and advertising agencies. Taiwanese travelers tend to visit lesser known areas in Japan such as Tohoku or Kyushu. This is due to many visitors from Taiwan having already been to more famous and well known cities like Tokyo, Osaka or Kyoto to name a few.

Based on the phrase "Old meets New" as our promotion concept, this will lead repeat visitors to experience Tokyo in a brand new way. We reveal to them a side of city that changes every day and with the seasons.

Travelers from Taiwan enjoy taking photos around Japan as well as sharing them on social media. Therefore, we held a photo contest with the biggest travel agency in Taiwan to promote the beauty of Tokyo and expand our market reach.

Trying on a kimono and watching traditional Japanese performances have been popular with Taiwanese travelers for the past few years. Recently, experiencing local culture has been attracting more attention, such as culinary tourism, cooking courses, and DIY activities. As time moves forward, trends ebb and flow. We will continue working hard to keep up with the needs of Taiwanese travelers, providing them with a plethora of tourism knowledge.
Malaysia (Thai / Singapore)
FLP YOMIKO MALAYSIA SDN.BHD.
Mr. Yuji Ushijima
Email: ushijima@flp-yomiko.com

Greetings from Kuala Lumpur, Malaysia!
This year (2019) is the first time Tokyo has a Tourism Representative in Malaysia! On behalf of FLP YOMIKO Malaysia, it is our pride and pleasure to be assigned as a representative of this magnificent city of Japan, Tokyo in Malaysia. We have more than 20 years of experience in marketing field within South East Asia. Furthermore, we have strong and wide network from different industry, exclusively with travel agencies and media whilst providing 360-solution as a one-stop agency.

In Malaysia, when we heard about Japan, the first place that most of us think of is Tokyo, but many did not know much about it or even spend enough time to enjoy and get to know about this city. Recently, Tokyo has a slogan called "Tokyo Tokyo Old meets New" which meant to communicate to travelers that this city is not just filled with rising skyscrapers, flashing neon signs and bustling streets filled with the newest technology but tourists also get to experience their unique traditions and culture dating back to the Edo period. Plus, there are some nature sightseeing in this city!

Being a Tokyo Tourism Representative in Malaysia, we are able to provide the details and latest information of Tokyo to all of our travel-related partners and most importantly, to the Muslims. One of the biggest factors that is holding them back from visiting Japan, is the food – whether the food is halal or not. So, with us, one can easily reach out to us in order to find out more insightful information.

We are not only based in Malaysia but also representing Tokyo in Thailand and Singapore. Our teams are expert in the local market needs and wants respectively. Allow us to be your great travel guide for your next visit to Tokyo.