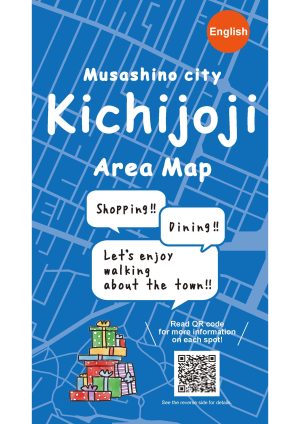 Publication Date

2022

Language

English

Others

Category

Tag

Area

Publishers

一般社団法人 武蔵野市観光機構

Reference Links
Overview
This is a map that summarizes sightseeing, shopping, dining, cafe spots, etc. in the Kichijoji area of Musashino City.
[Kichijoji] Kichijoji area of Musashino City is a town where the diverse elements of fashion, gourmet dining, culture, and nature come together.
Located about 17 min, From Shinjuku or Shibuya.
Kichijoji is surrounded by multiple shopping building, commercial streets, restaurants, fashionable sundry goods shops, and other unique shops. Dotted with jazz coffee shops and live houses, Kichijoji is famoouse as the home of many creatirs and the birthplace of subcultures. It has also given rise to many works of animation. Inokashira Park, an urbaniasis offers enjoyment including boats and art markets.