Special Feature:


Resident Foreign Guides Reveal Tokyo's Hidden Gems Subscribe Download
Toranomon Hills Station Tower opening as new Tokyo landmark
October 6, 2023

Toranomon

Facility

On October 6, Toranomon Hills Station Tower opens as the 4th skyscraper in the Toranomon district, one of Tokyo's global business hubs. The station tower has four basement levels and 49 floors aboveground, rising 266 m high. The centerpiece is TOKYO NODE, a complex with event halls, galleries, restaurants, and rooftop "Sky Garden." From Tokyo to the world beyond, this is sure to become a center of business, technology, entertainment, and innovation. On top of all this, Hotel Toranomon Hills (205 rooms) of The Unbound Collection by Hyatt is scheduled to open in November, which is its first appearance in Tokyo.
A new restaurant shines a spotlight on sustainable ingredients
From July 21, 2023

Aoyama

Food

ITOCHU SDGs STUDIO RESTAURANT Hoshi no Kitchen has opened near Gaienmae Station in Aoyama, near Omotesando and Roppongi. Enjoy the world of SDG's through "food," brought to you by ITOCHU, one of Japan's unique business entities known as "global general trading companies" or "sogo shosha." From organic farming and "locavore cuisine" to food loss elimination, fair trade goods, animal welfare, and dishes with only using plant-based ingredients, dishes here are made with sustainable initiatives in mind. There's something for everyone here with hamburgers, pasta, pizza, and more, making support for SDGs fun and delicious for not only adults but also children.
*11:00-21:00 (Last order 20:30), closed on Mondays (closed the next day if Monday is a national holiday)
Tokyo's premier food event, 10th Kanda Curry Stamp Rally 2023 is on
August 1 to December 20, 2023

Kanda, Ochanomizu, Akihabara

Event / Food

With 400 curry restaurants in the Kanda area near Tokyo Station, competition is fierce. Since 2014, the Kanda Curry Stamp Rally has been held here, growing into a major event attracting tens of thousands visitors over the event period, which this year is from August 1 to December 20. Snack and stroll through 142 participating curry shops in the "stamp rally." Collect 10 store stamps to get a "Kanda Curry Buddy Card" at the Chiyoda City Tourist Information. You will also get some special benefits at some shops by showing this card! From original Japanese curries with toppings like pork cutlet and hamburger steak, to curries from India, Thailand and other faraway lands, during this time Kanda's unique curry shops are sure to be especially lively.
Gaze at the harvest moon in the heart of the city
September
Roppongi
Event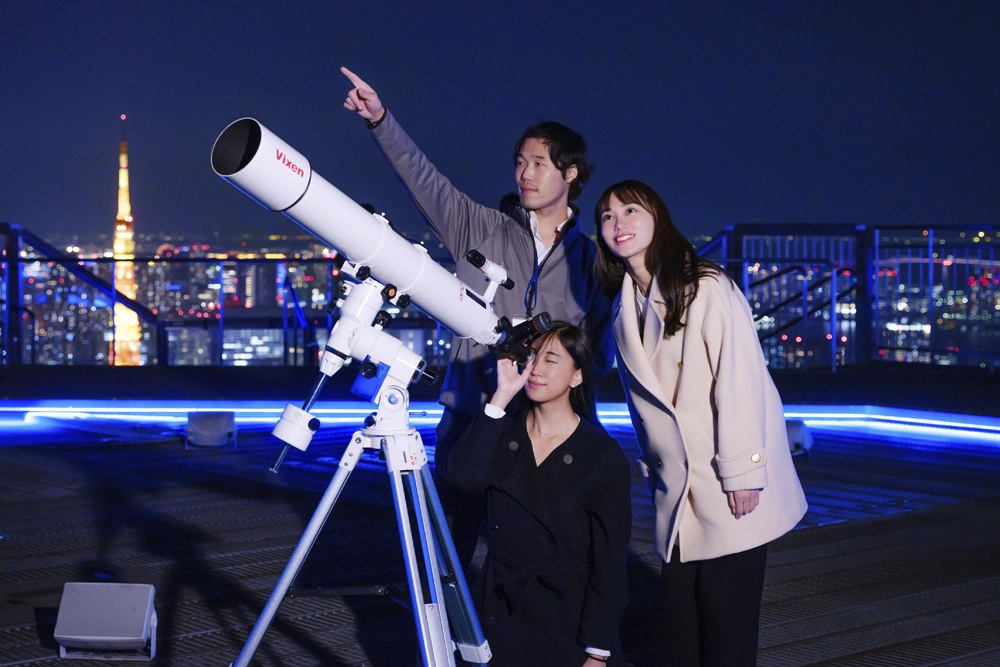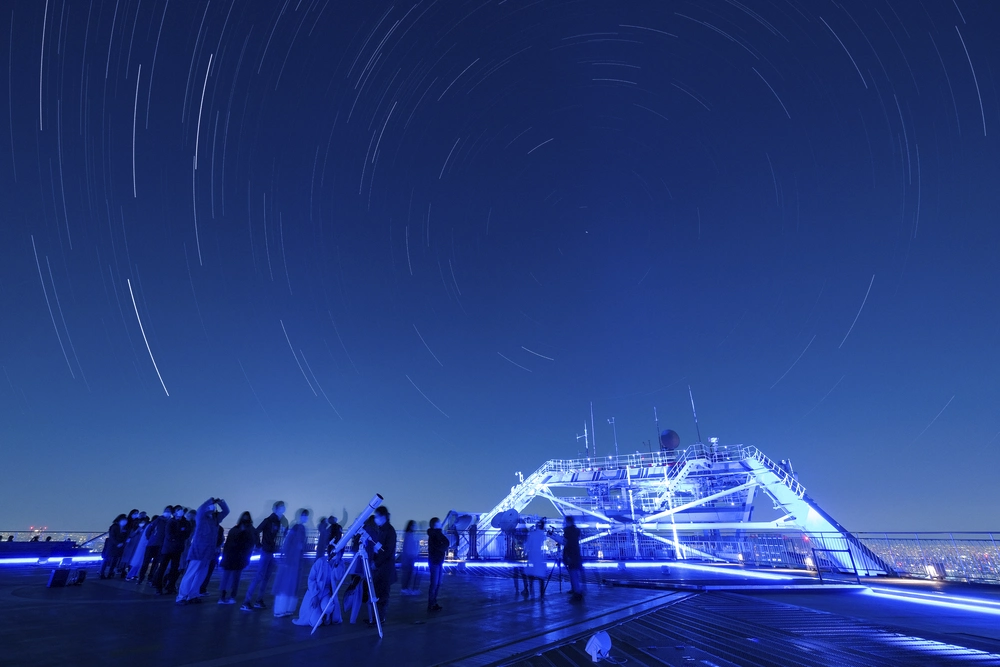 "Otsukimi" refers to a range of activities that give thanks for a bountiful harvest and celebrate the "Mid-Autumn Moon" appearing from mid to late September, believed to be the year's most beautiful. Over this period, Tokyo temples and shrines hold an array of events around moon-gazing. One that anyone can join is the Mid-Autumn Moon Viewing Party at the Roppongi Hills Observatory, scheduled for September 29 this year. Enjoy viewing the lovely lunar vision through the telescope at Roppongi Hills Observatory, recognized as one of the 100 best places in Japan to view the heavenly body.
Resident Foreign Guides Reveal Tokyo's Hidden Gems
Within Tokyo is a multitude of fascinating neighborhoods. Asakusa, Shibuya, Ginza... but many places remain largely unknown to overseas tourists. Here, we ask a few select Tokyo residents, all professionals in the tourist industry, for their suggested "secret spots" in Tokyo. Read on to uncover the charm of the metropolis from a local's point of view.
Monzen Nakacho
I'm Julien from Belgium. I have been living in Japan since 2006 and am now a French-speaking guide in Tokyo and throughout Japan. I am deeply interested in temples, shrines and Japanese history.
One of my favorite areas is Monzen Nakacho. Monzen-nakacho Station is about 10 minutes from Otemachi Station (next to Tokyo Station) on the Tokyo Metro Tozai Line.
The town is home to two important places of worship. One is Fukagawa Fudodo and the other is Tomioka Hachimangu Shrine. Walking through the laneways, you may hear the chanting of sutras and the sound of taiko drums.
The path to Fukagawa Fudodo runs from Exit 1 of Monzen-nakacho Station. Both sides of the lively street are lined with shops showcasing various goods of Japan including Japanese sweets, rice crackers, pickles, and souvenirs.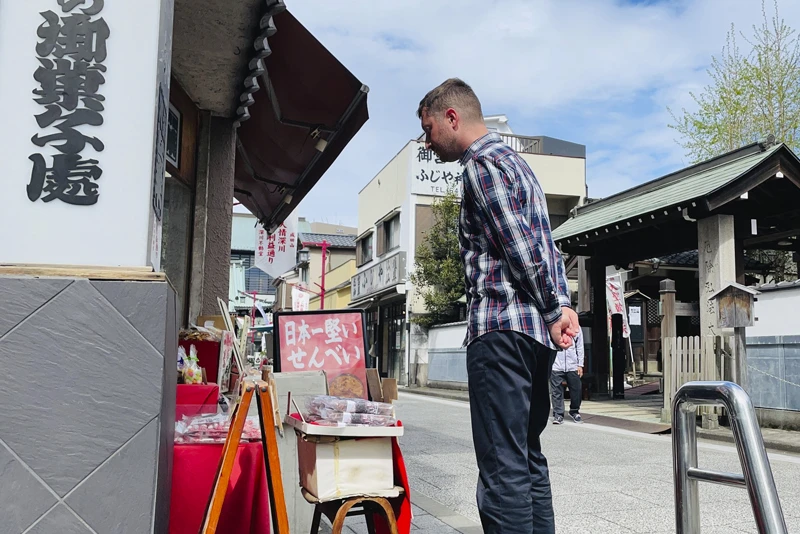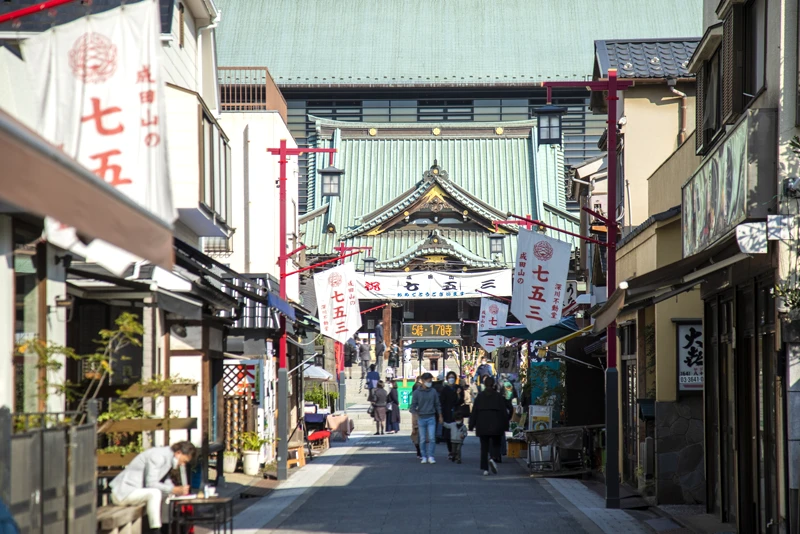 The Tomioka Hachimangu Shrine was built in 1627. This sacred place is said to bestow benefits for victory in competition and success in life.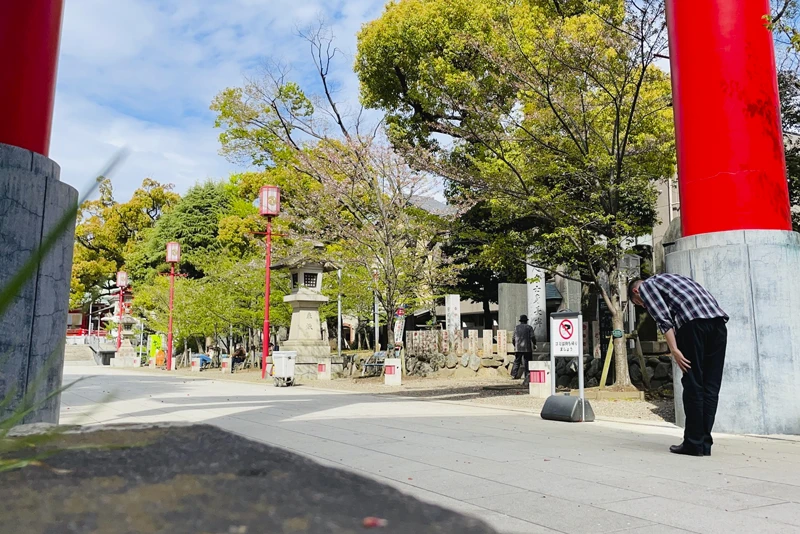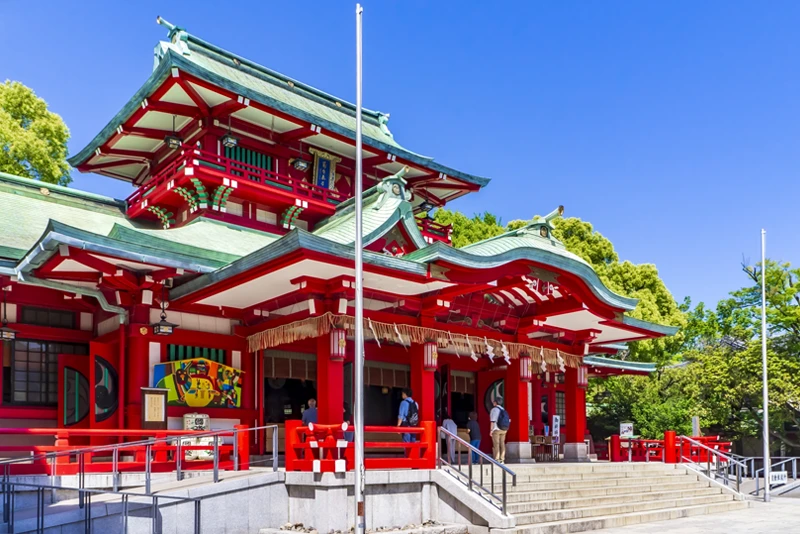 On the west side of Fukagawa Fudodo is a narrow laneway about 50 m long, lined with bars and taverns. Known as "Tatsumi Shindo," the alley is a great place for a drink with yakitori, oden, and other everyday foods, or to go bar hopping. It may seem a little intimidating to enter at first, but muster up the courage, step inside and enjoy friendly conversations with the ordinary people of this city.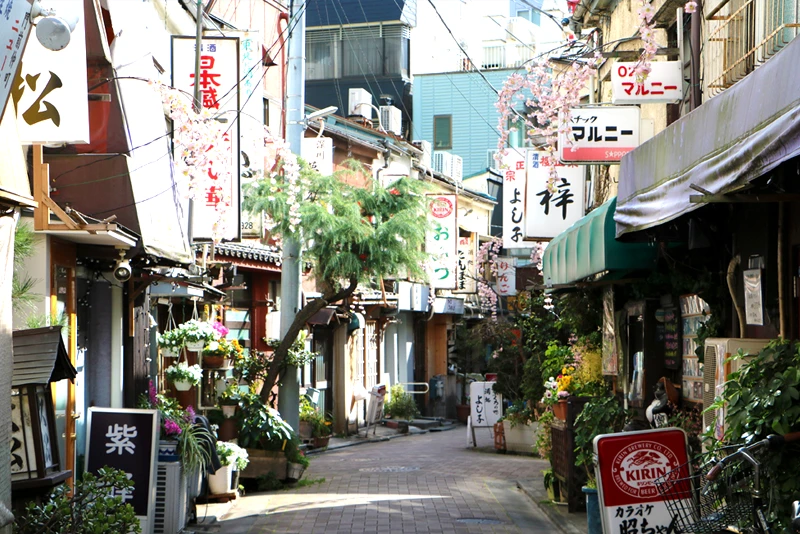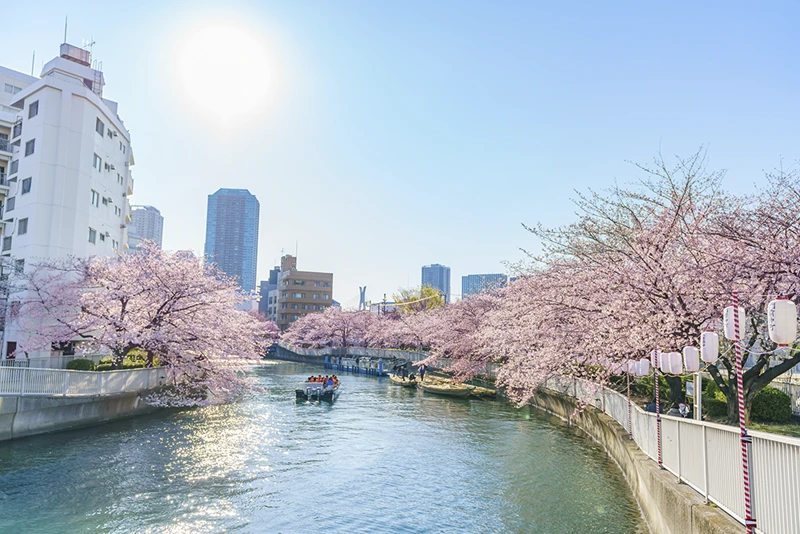 The Oyokogawa River runs along the south side of Monzen-nakacho Station, and during cherry blossom season, the scenery is spectacular. Far less crowded than other famous cherry blossom spots, a stroll along the river at this time of year is a pleasure I highly recommend.
Minowa
I'm Vanesa from Spain. As a Spanish interpreter and guide, I spend my time traveling around Tokyo and other famous sightseeing spots in Japan. I especially like walking around Asakusa or any of Tokyo's other "shitamachi" (retro shopping areas).

Minowa is a little-known neighborhood that I recommend. Most people have probably never heard of this place, but it is only two stops from Ueno Station on the Tokyo Metro Hibiya Line. Minowa is one of the stops on the city's only surviving streetcar line, the Tokyo Sakura Tram (Toden Arakawa Line).
Twice a year, from May to June and from October to November, countless roses bloom at the Minowabashi stop and along the line for a lovely view.
A short walk from the Minowabashi stop brings you to Joyful Minowa Shopping Street. This is a real slice of everyday life, with a variety of shops such as grocery stores and clothing boutiques. It's fun just to snack on a croquette or some tempura while walking around, or drop by a retro coffee shop.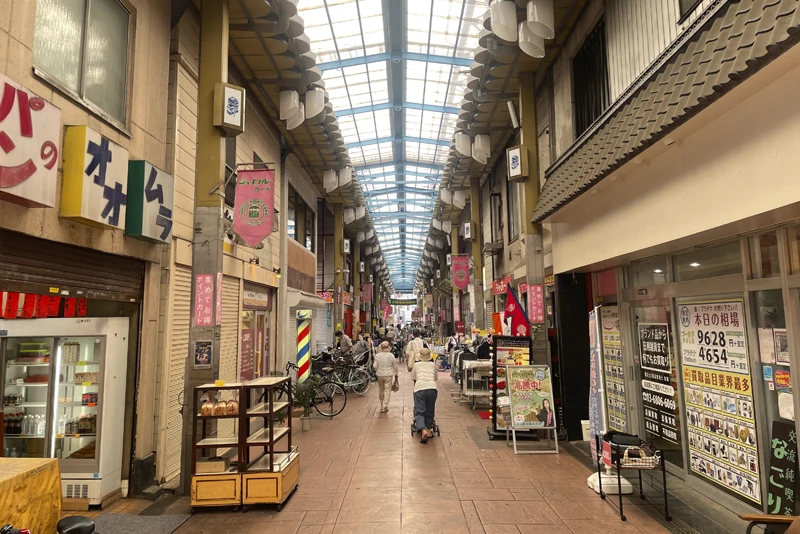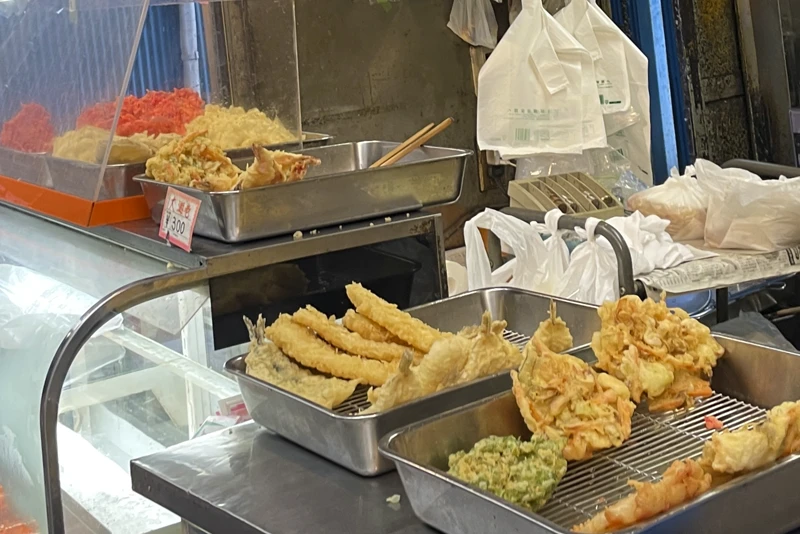 Be sure to check out the Toden Café near the entrance of this shopping street. This lively space is great for original meals, sweets, and catching live performances, and even for staying in their accommodations. Actual railway seats are reused as cafe chairs here, and the space is decorated with various model trains and signboards for a space any train lover is sure to love.
https://www.tramhotel.com/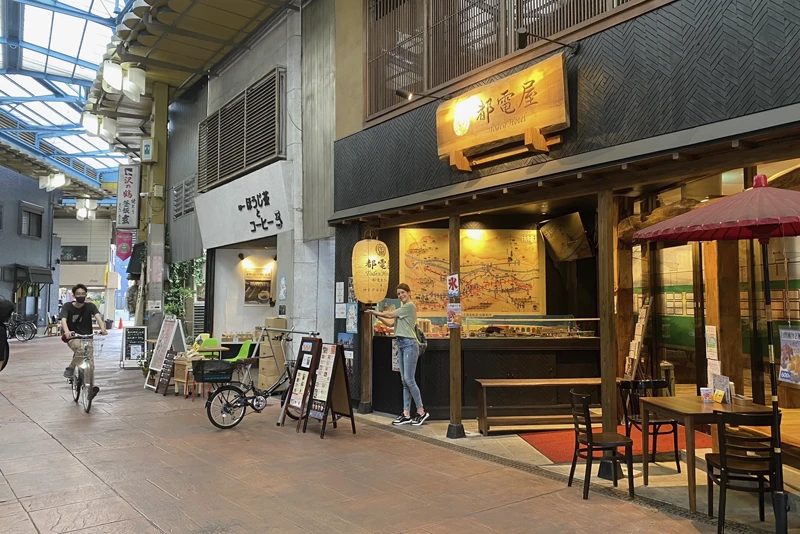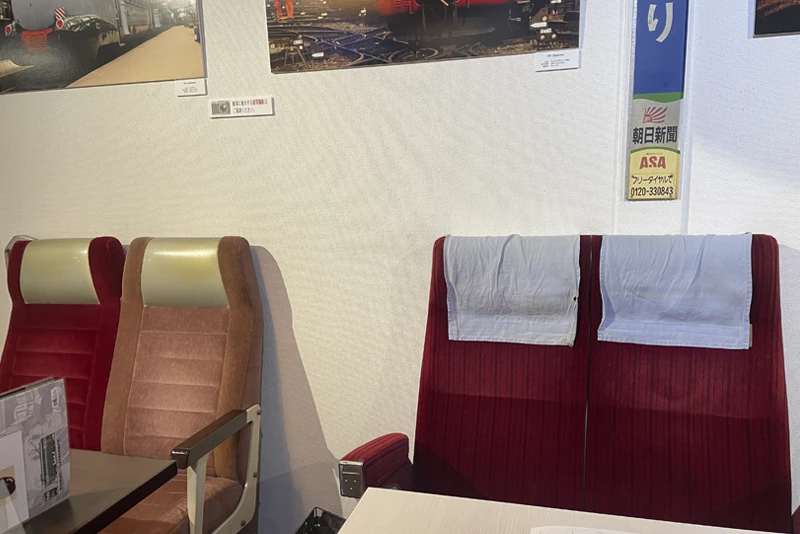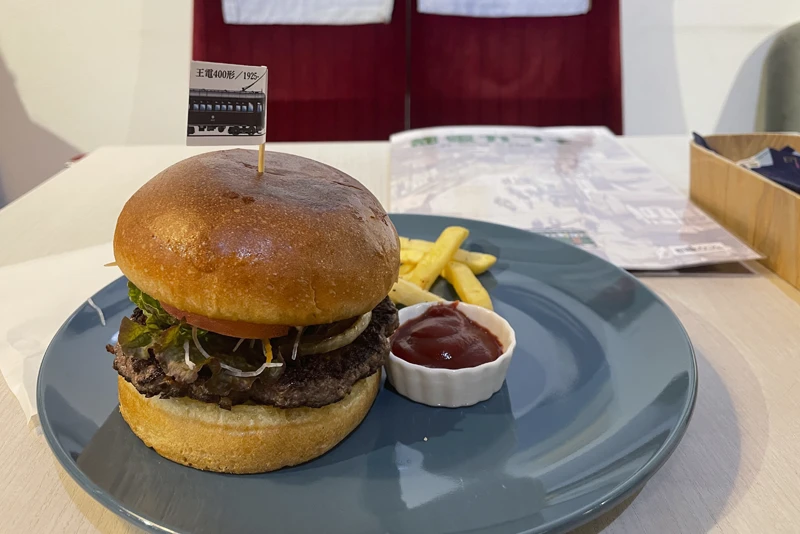 Around Tokyo Station
I'm Chang from Taiwan. In Tokyo, I work for a media company that produces content about Japan's attractions for foreign tourists. I love finding new spots and stylish cafes.
I recommend the area around Tokyo Station. You might think this is not a "secret place," but it changes so rapidly with new things constantly popping up, no matter how many times you go, it's always fascinating.
Recently I discovered YANMAR TOKYO, a relatively new place that opened this January, directly connected to Tokyo Station and Tokyo Midtown Yaesu, which opened this April. Yanmar is a manufacturer of industrial machinery, including agricultural machinery, and this facility brings out the appeal of rice in a variety of ways, with an interactive gallery and an Italian restaurant specializing in rice-based cuisine.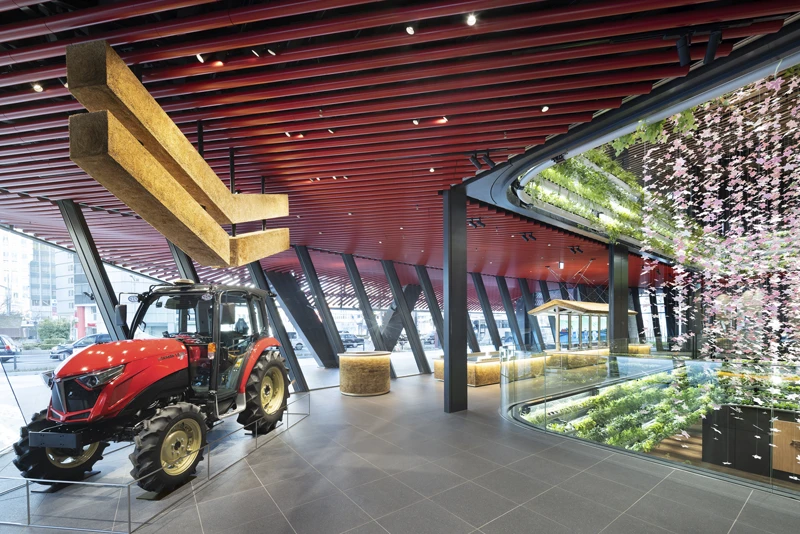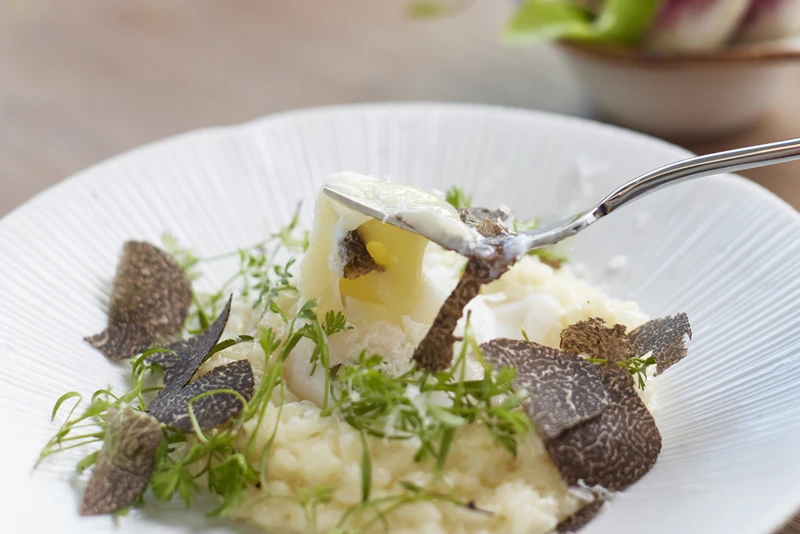 I especially like the SAKEICE Tokyo Shop. Japanese sake is the star ingredient at this specialty ice cream shop, and I could really feel the flavor of Japan's rice liquor. The stylish design of the store also creates a great modern Japanese atmosphere.
https://www.yanmar.com/jp/yanmar_tokyo/ (Japanese version only)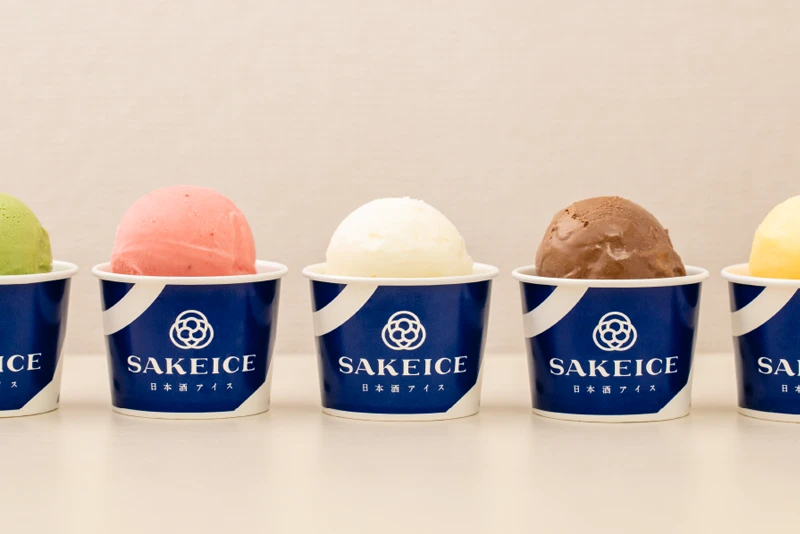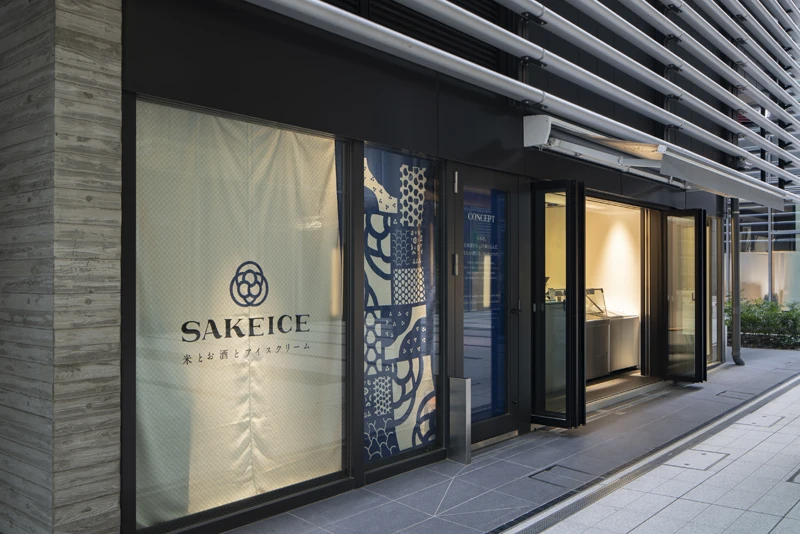 A stroll through the Marunouchi area around Tokyo Station is also a great way to spend the day. Take a break on one of the benches along Naka-dori Street, or stop for a snack and coffee from the kitchen car, chill out and watch the people go by. Various events are often held here as well. After walking along Naka-dori, head to the retail complex KITTE. The rooftop garden here is free to enter, with a wonderful view of the red brick station building and the Shinkansen. After the sun sets and lights go up, the night view here is a beauty you won't want to miss.
https://marunouchi.jp-kitte.jp/gb/