Special Feature:


Stay at these five unique places in Tokyo
to explore Japan's culture Subscribe Download
Hyper Edohaku: Play your way through the museum in this game
From April 23, 2023

Museum

The Edo-Tokyo Museum is a popular place to learn about the history and culture of Edo (present-day Tokyo). Although it has been closed for extensive renovation since April 2022, fans can still experience the museum collection through smartphone apps. The first version, released in 2022, Edo Ryogoku Edition, was downloaded many times overseas, and the second, Meiji Ginza Edition, was released on April 26, 2023. Through the game, feel the atmosphere of the Meiji period (1868-1912), when "Edo" was renamed as "Tokyo," a period when old and new were tossed together during a tumultuous transformation into a modern city. Also available in English.
Let's visit real Ginza and compare with the app!
A new complex and hotel opening in Shibuya
August 24, 2023

Shibuya

Facility / Accommodation

Just a 5-minute walk from Shibuya Station, the Dogenzaka area is home to not only towering skyscrapers but also the retro charm of back-alley laneways. A new multi-use complex, "dogenzaka-dori," opens here on August 24. On top of the diverse selection of 12 shops on the 1st and 2nd floors, Hotel Indigo Tokyo Shibuya will open on August 29. The 272 guest rooms occupy the top of the building from the 13th to 28th floors, offering guests the chance to relax in their private rooms with a panoramic view of TOKYO SKY TREE and Mt. Fuji on clear days.
https://www.ihg.com/hotelindigo/hotels/gb/en/shibuyaku/hndsh/hoteldetail
Tokyo's dynamic dances and festivals bounce back after four years
August 26 to 27, 2023

Koenji

Event

This year, for the first time in four years, the Tokyo Koenji Awa Odori returns in all its glory. Catch the action in Koenji, Suginami City, just six minutes by train from Shinjuku Station. The "Awa Odori" (Awa Dance), originally a local performance art of Tokushima Prefecture in Shikoku, has become one of Japan's most important festivals. The Awa Odori was first held in Koenji in 1957 to attract crowds to the shopping district, and is now an event that draws the thrumming energy of as many as one million spectators. Dancers and musicians parade through the main street and shopping district in a long procession, whipping up excitement throughout the whole neighborhood.
Ancient wisdom keeps us cool! Enjoy Tokyo's summer in an eco-friendly way
July 7 to September 3, 2023

Nihonbashi

Event

From July 7 to September 3, the summer-only event ECO EDO Nihonbashi is held in the Nihonbashi, Yaesu, and Kyobashi areas near Tokyo Station. Common-sense wisdom and strategies to beat the summer heat from Edo period (1603-1868) Nihonbashi are presented with modern sophistication in this 15th year of the popular event. Wearing yukata, feeling the cool tinkling of wind chimes, or eating kakigori (shaved ice) are just a few of the traditional and sustainable Japanese ways that utilize all five senses to keep cool.
Stay at these five unique places in Tokyo to explore Japan's culture
Where we hang our hat is a pivotal part of any trip. More than just somewhere to sleep, many places in Tokyo offer illuminating experiences as well. Among this wealth of culturally immersive options, we bring you five careful selections of facilities that have opened in recent years. Staying in environments that open our eyes to pop culture, traditional culture, food culture, and other national features particular to Japan deepens our enjoyment immeasurably.
1. MIMARU Tokyo Pokémon Room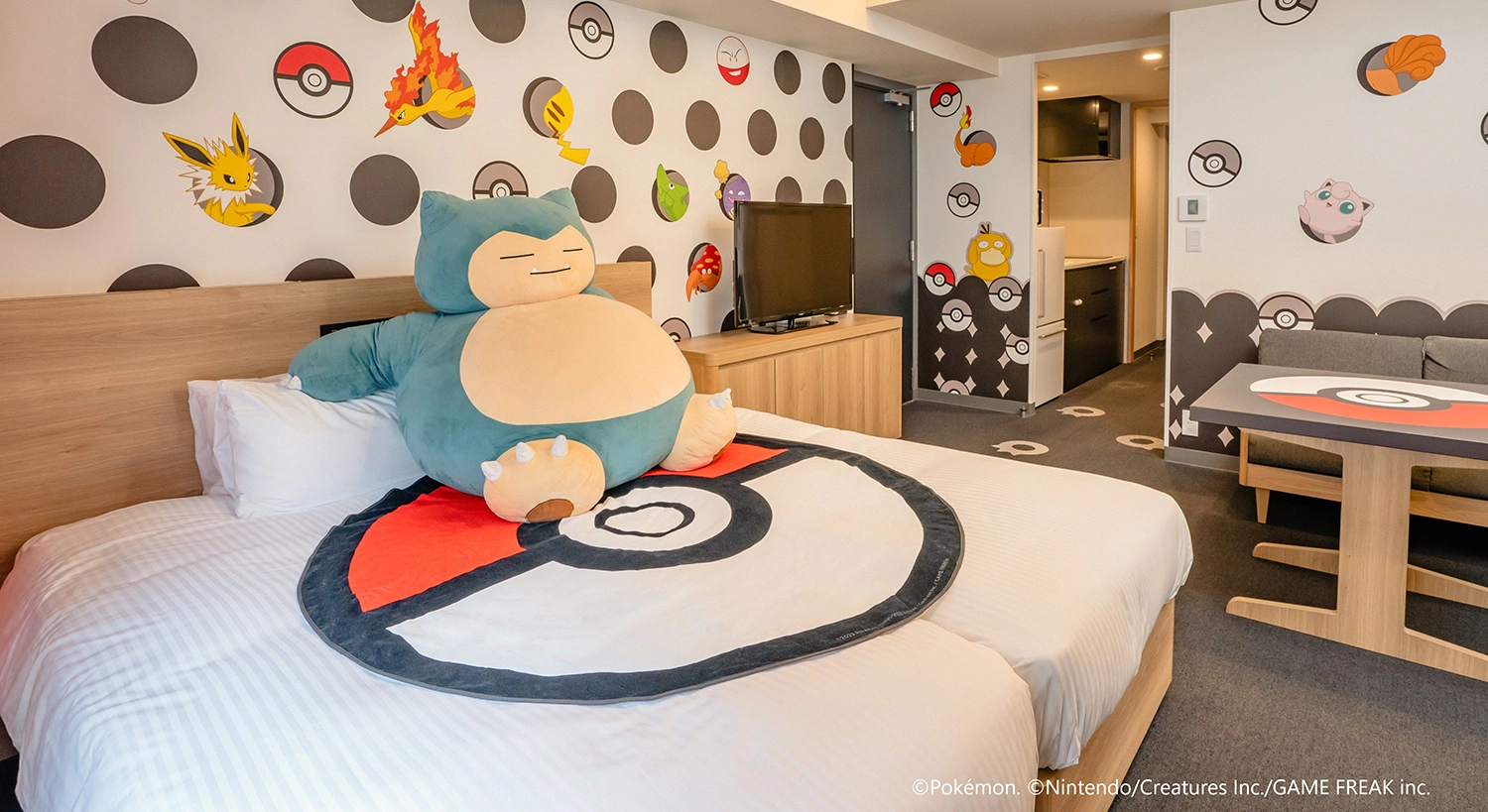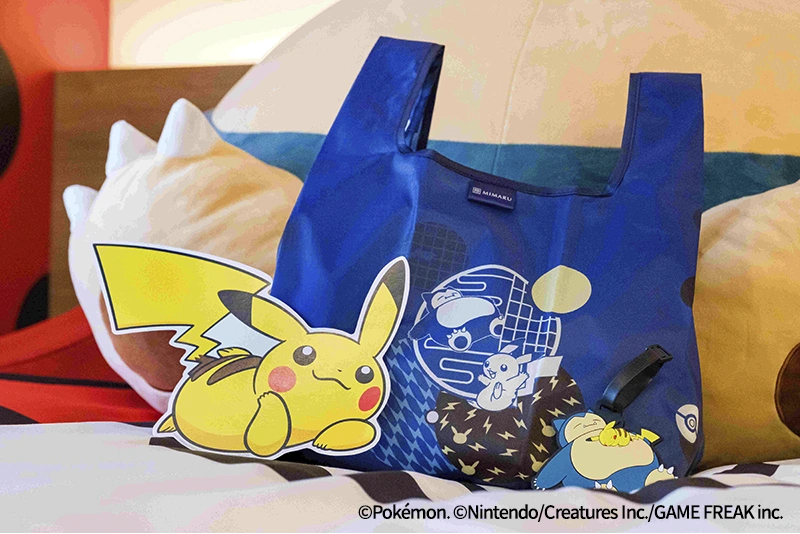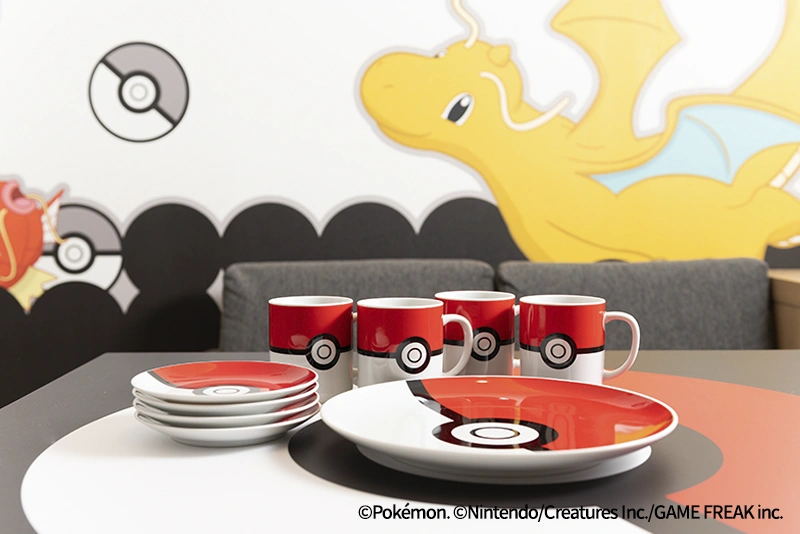 (Location/Total number of rooms: Ueno East/56 rooms, Ginza East/37 rooms, Hatchobori/74 rooms, * Total number of Pokémon Rooms is 5 rooms for each hotel.)
As an "apartment hotel," all rooms at MIMARU have kitchens. Popular for its convenience, there are 15 locations in Tokyo's popular tourist spots, in addition to others in Kyoto and Osaka. One type of room in the limelight these days is the Pokémon Room, bursting with the adorable little Pokémon. With a giant stuffed Snorlax on the bed and Poké Ball designed tableware, this special space is irresistible for Pokémon fans. Gifts of Pokémon Room original goods are also presented only to hotel guests. Find Pokémon rooms in Tokyo at three locations: MIMARU Tokyo Ueno East, MIMARU Tokyo Ginza East, and MIMARU Tokyo Hatchobori.
©Pokémon. © Nintendo / Creatures Inc. / GAME FREAK inc.
2. Stay SAKURA Tokyo Asakusa Yokozuna Hotel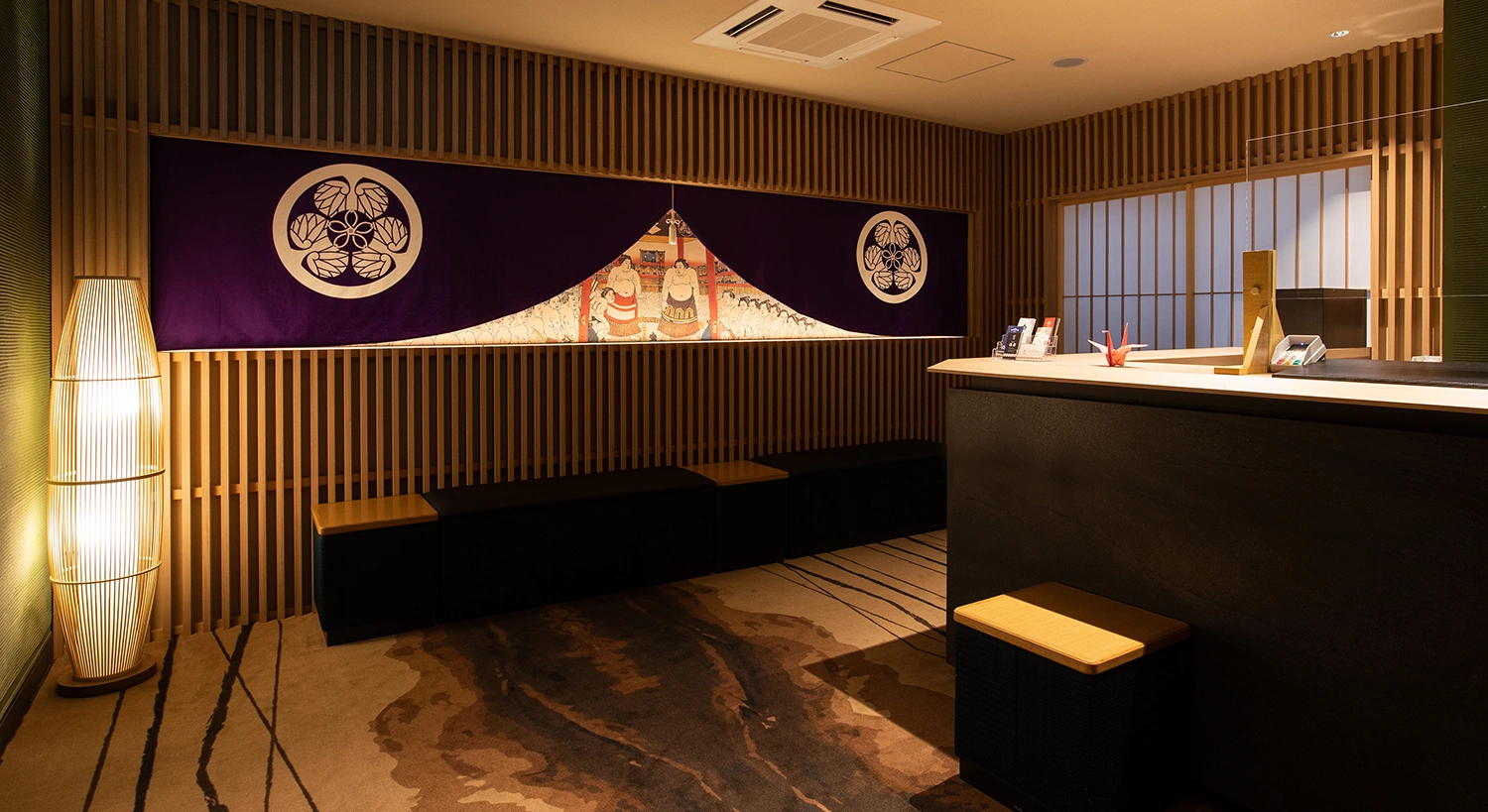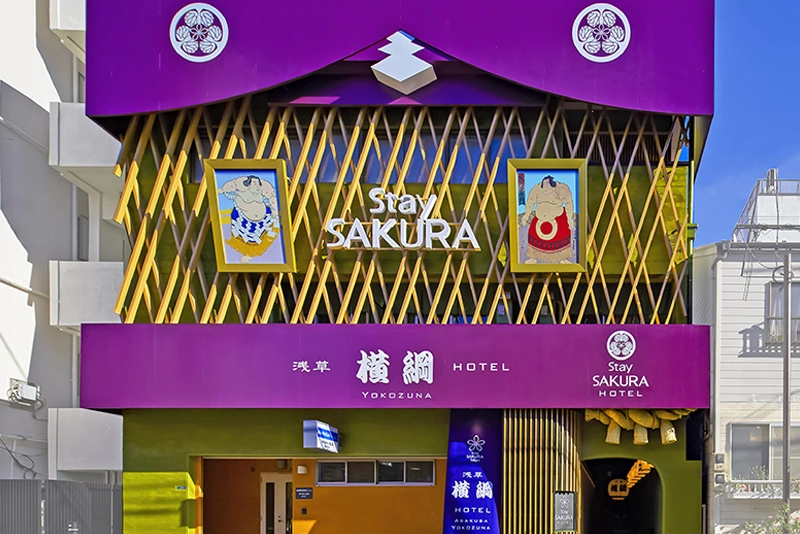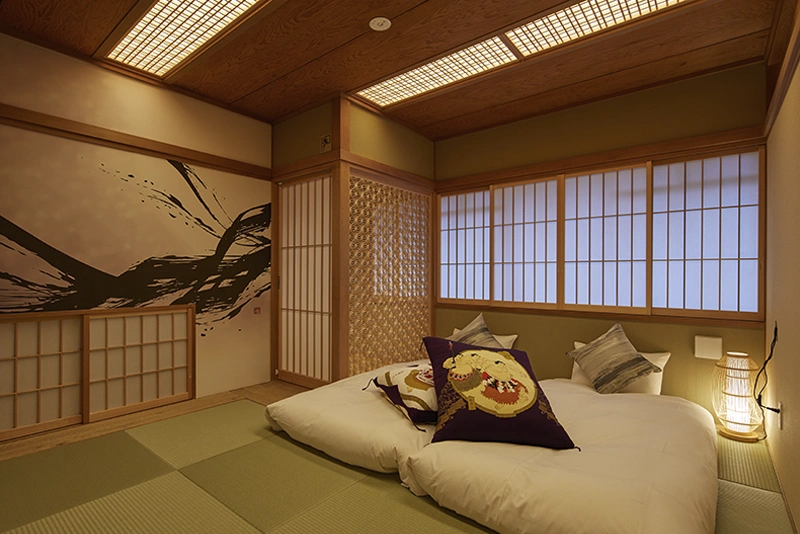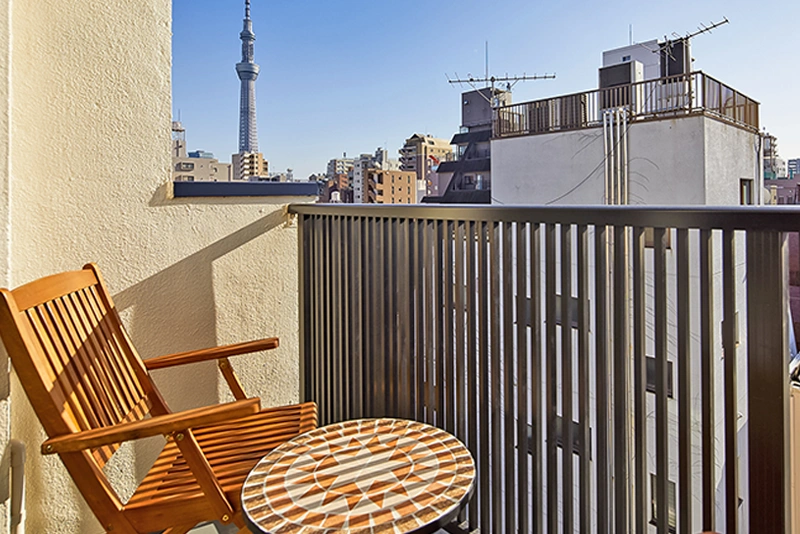 (Location: Asakusa, Total number of rooms: 17)
A hotel inspired by the ancient Japanese martial art of sumo wrestling. One sumo "stable" (training center for wrestlers), the Kokonoe Stable. has been renovated into a building where sumo wrestling culture can be felt everywhere, including room plates bearing the names of past grand champions, known as yokozuna. You'll find a wide range of accommodation, from twin rooms to suites including one suite with an open-air bath, and some rooms are stocked with official goods from the Japan Sumo Association. The convenient location is ideal for sightseeing, just a 5-minute walk from Asakusa Station. All rooms have a kitchen, with laundry facilities also on premises, just right for a long-term stay.
3. Auberge TOKITO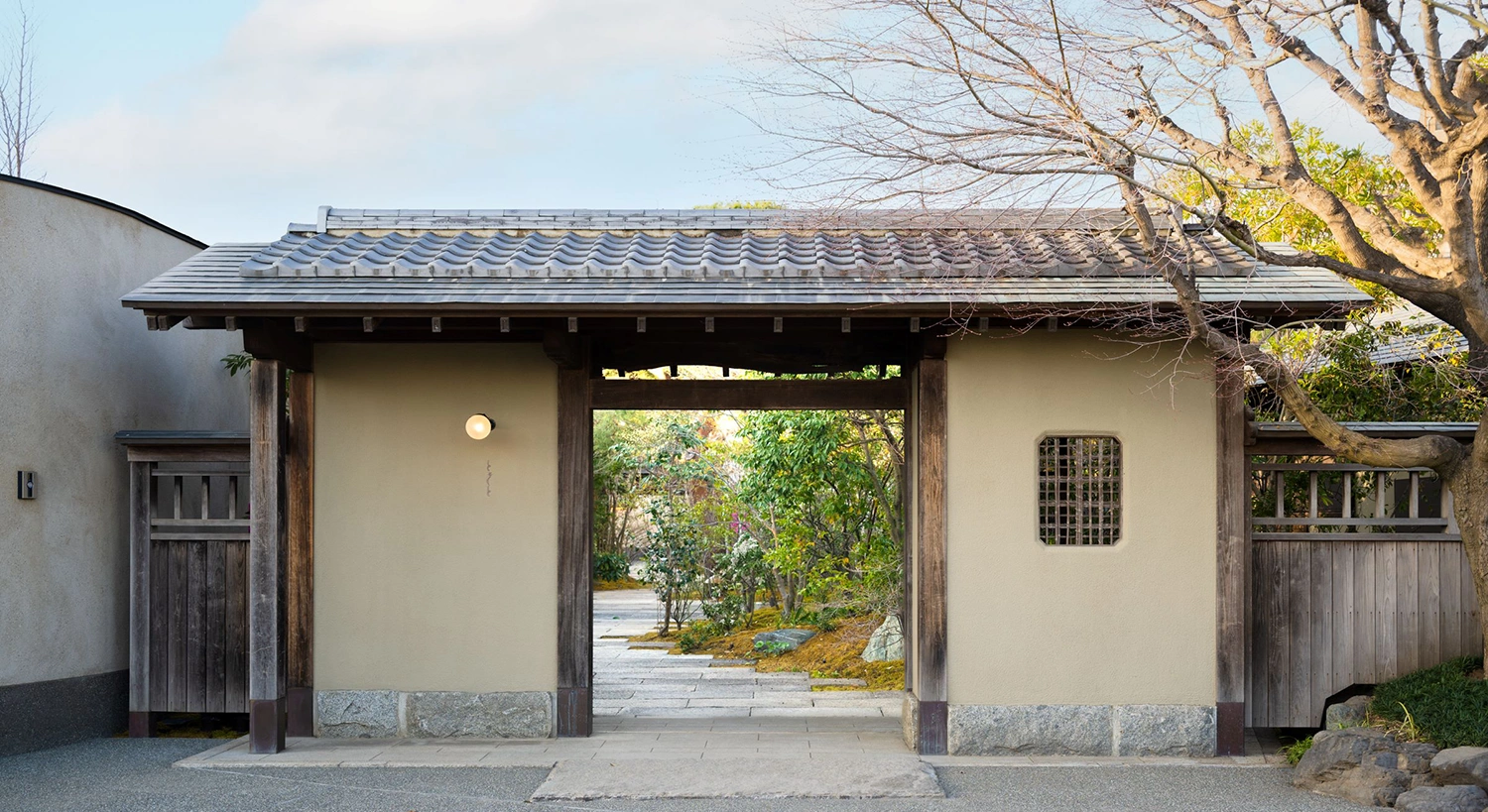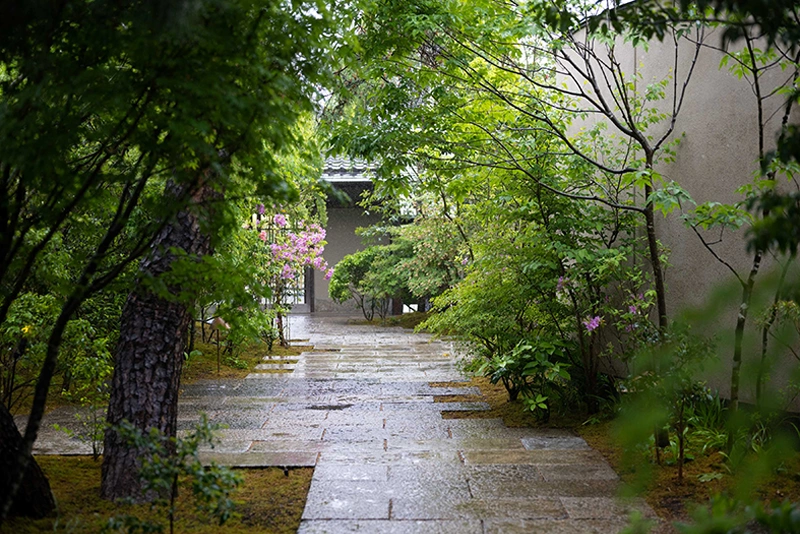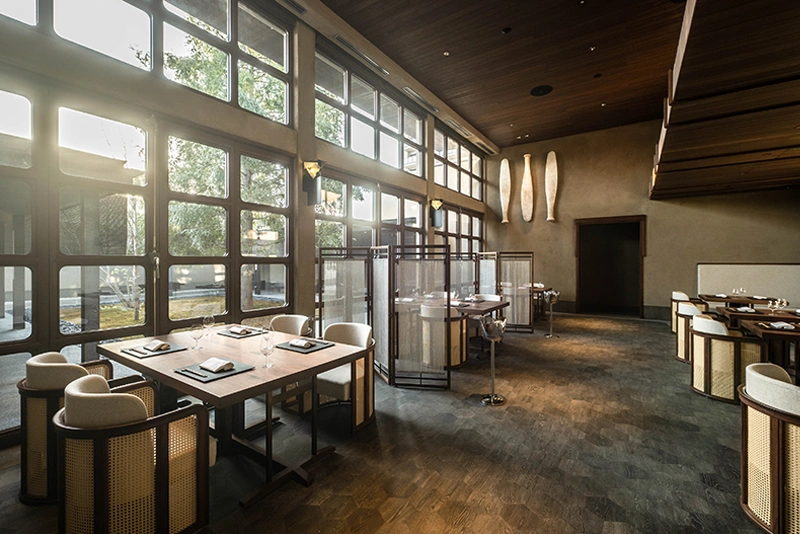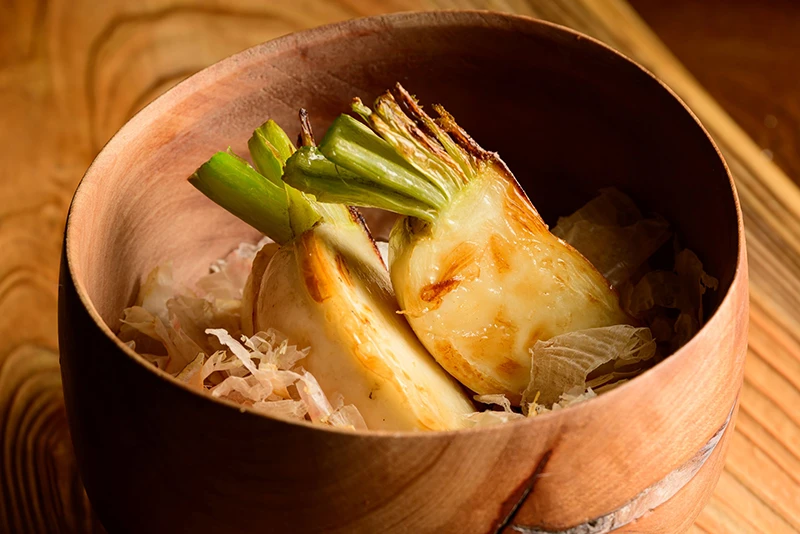 (Location: Tachikawa, Total number of rooms: 4)
Opened in April 2023, this Japanese auberge (dining-centered inn) inherits part of the historic estate and garden of a famous classic restaurant. Forget the chaos of the city and enjoy quality time relaxing in the outskirts of Tachikawa, about 30 km from Shinjuku. All four guest rooms have open-air baths flowing with water directly from a 100% natural hot spring. The soul of the hotel is the dining room where Michelin-starred chefs are creating new styles of Japanese cuisine befitting the international sophistication of Tokyo. Painstaking attention is paid to the careful selection of ingredients from all over Japan, tableware that expresses true craftsmanship, as well as food sustainability, for a dining experience that conveys the depth and richness of Japan's food culture.
4. Shubou-Tamajiman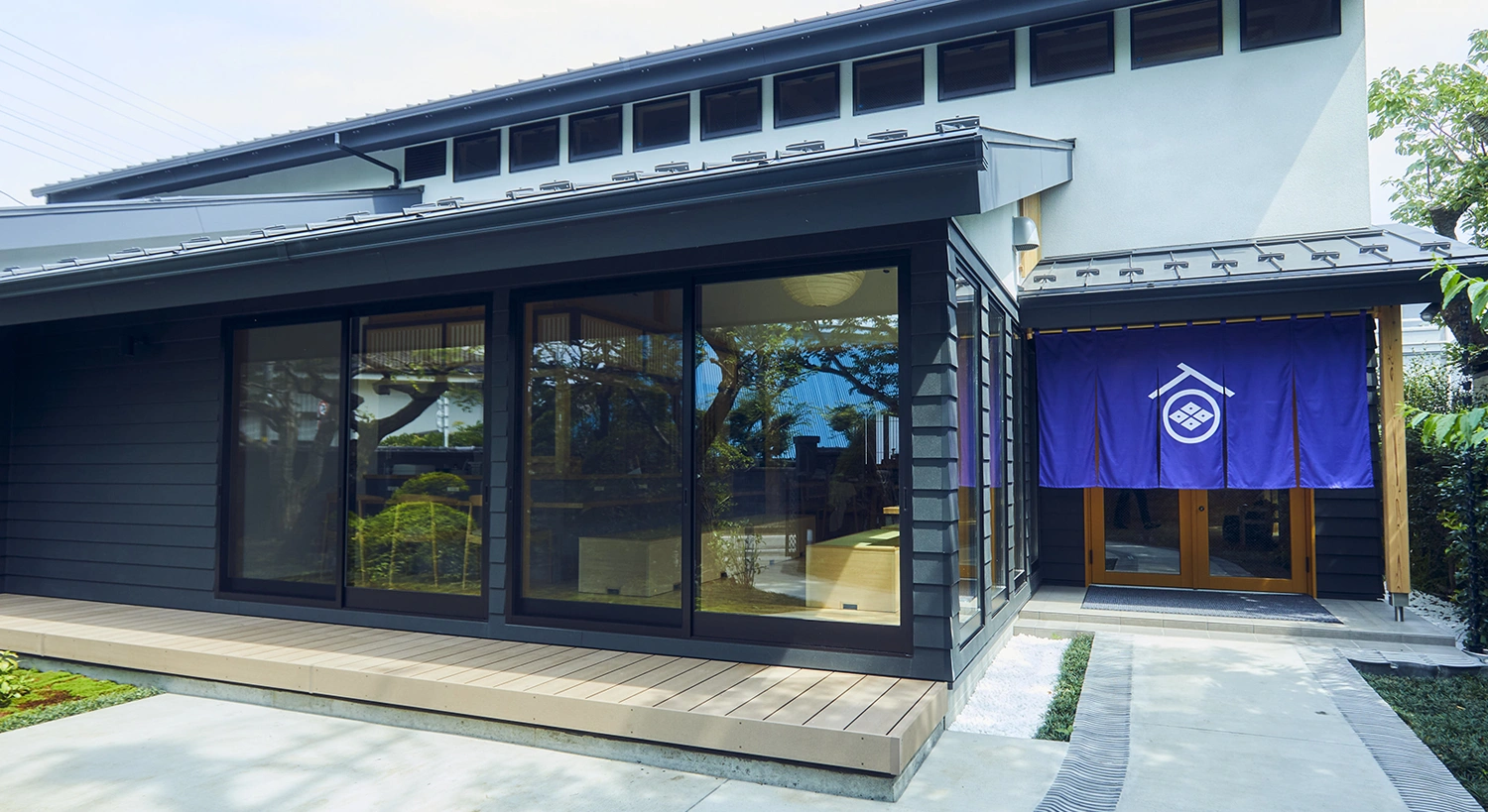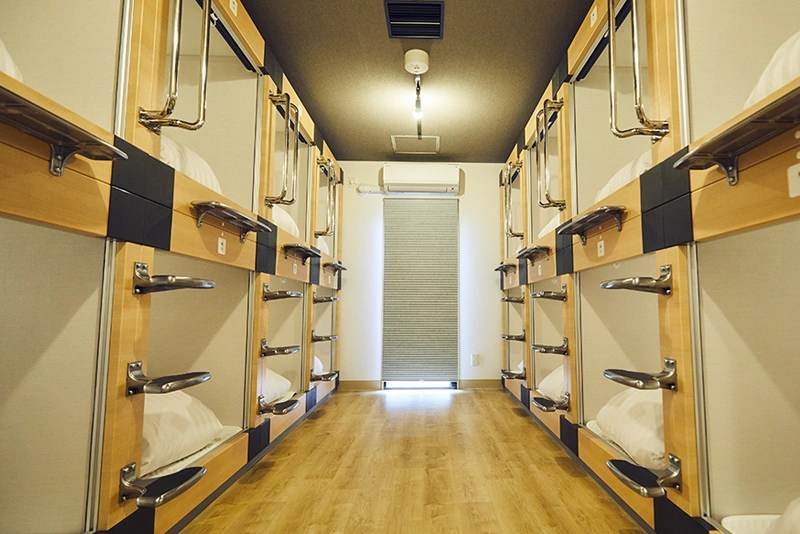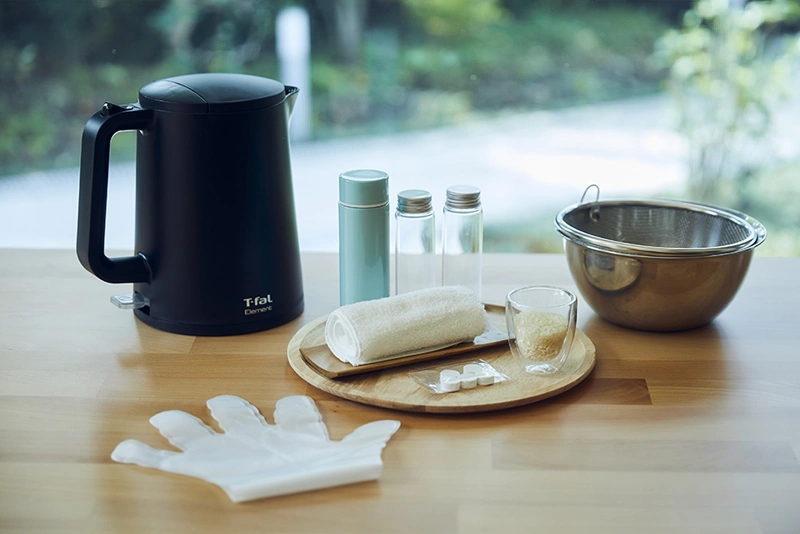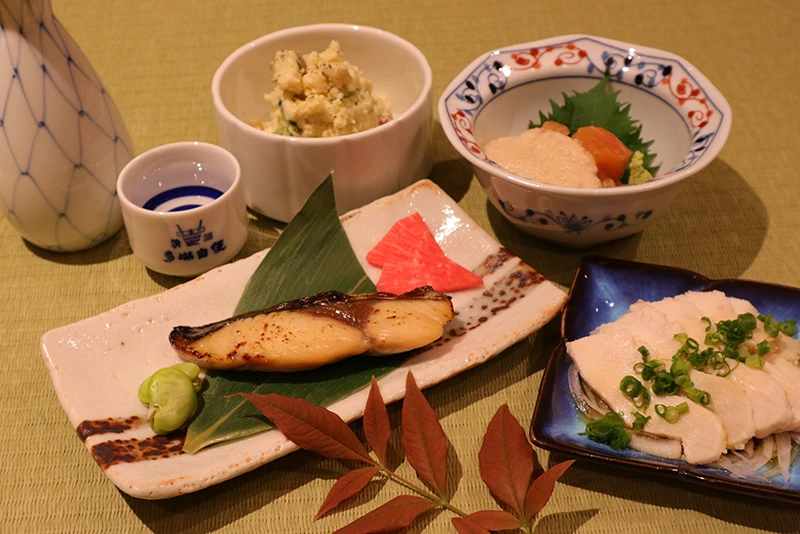 (Location: Fussa, Total number of rooms: 3 Japanese-style rooms, 28 capsule beds (18 for men, 12 for women))
A guesthouse offering hands-on experiences on the grounds of the Ishikawa Brewery, in operation since 1863. The idyllic scenery of lush greenery unique to western Tokyo's Tama area offers a stunning setting. Amid the warm wood interior of the hotel are capsule bedrooms divided into men's and women's sections, as well as private Japanese-style rooms suitable for two adults. The restaurant serves dishes made with ingredients from the Tama area and sake from Ishikawa Brewery. Special options include plans with a sake brewery tour and tasting seminar, as well as workshops on how to make fresh toner from salted rice malt.
5. ONSEN RYOKAN YUEN SHINJUKU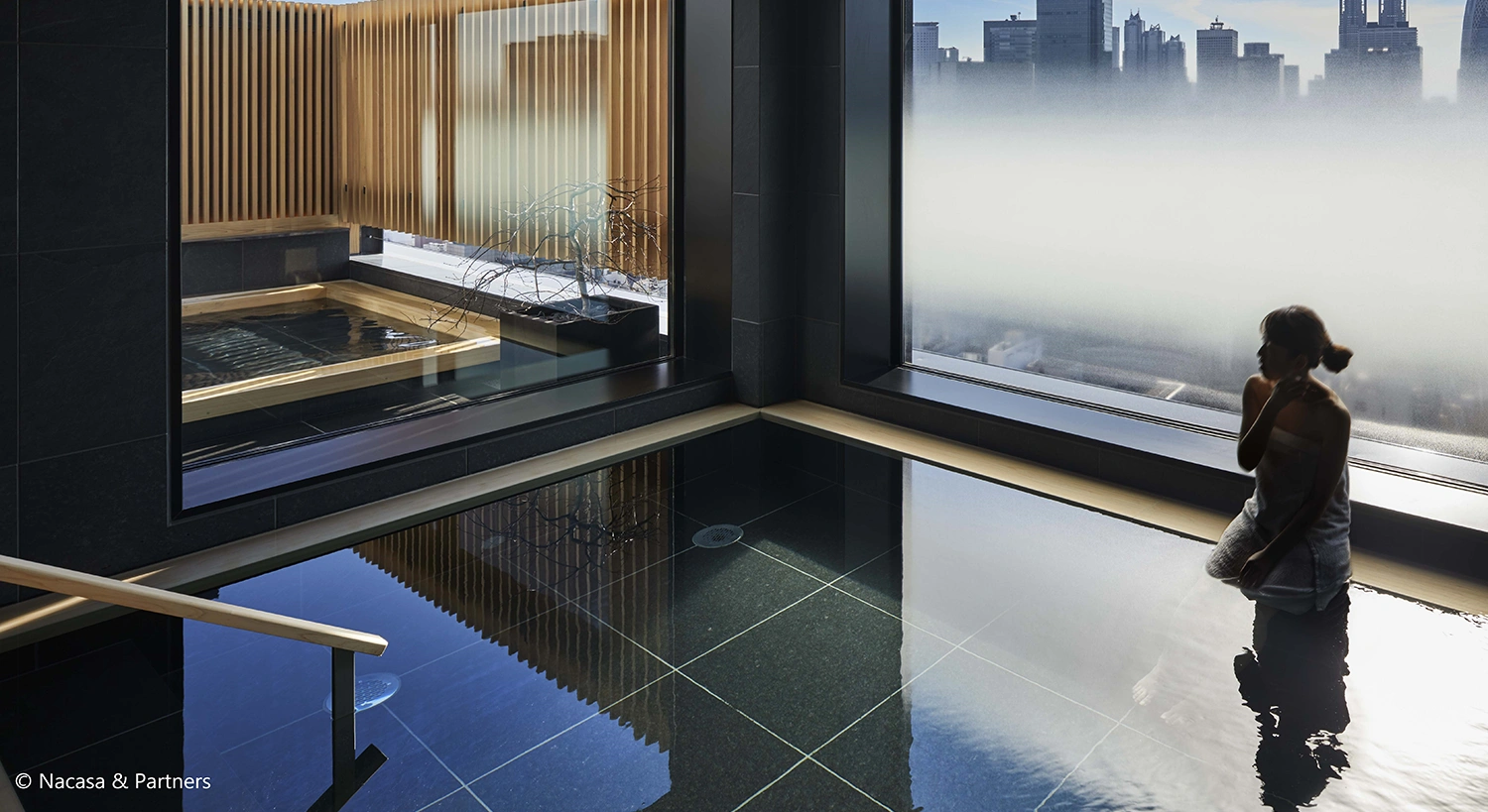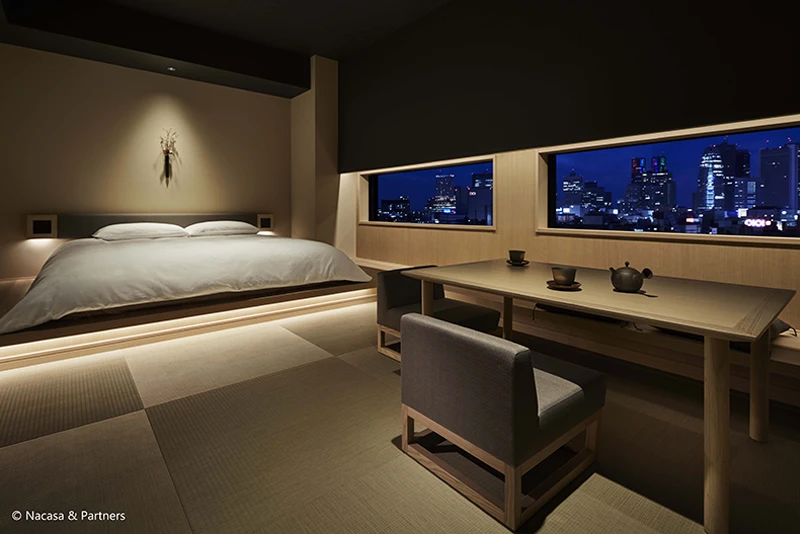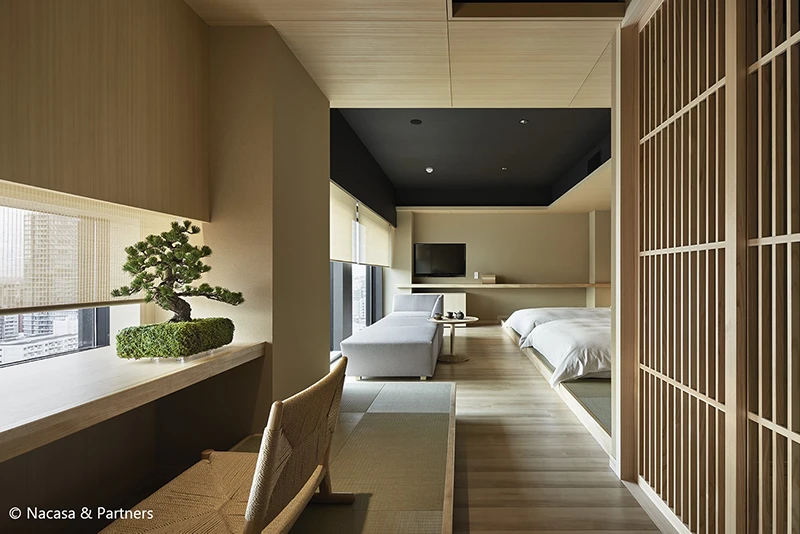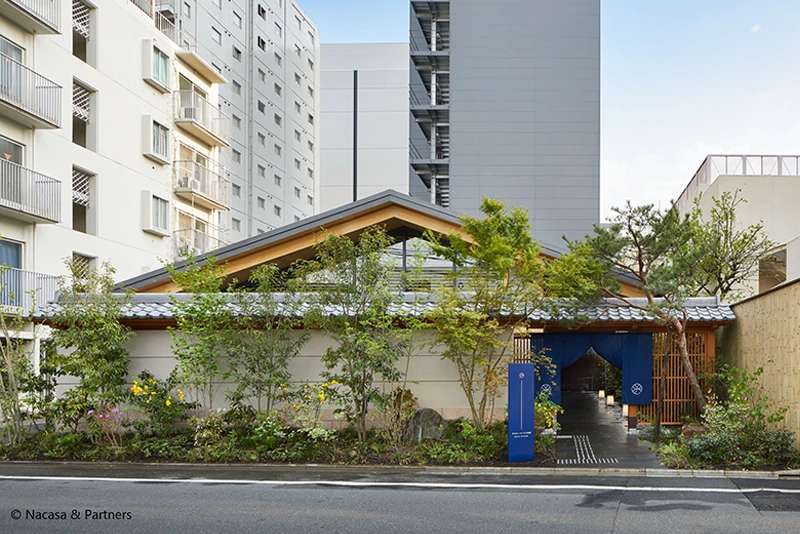 (Location: Shinjuku, Total number of rooms: 193)
Sink into natural hot springs amid the atmosphere of ryokan, a traditional Japanese inn in the heart of the city, just a 20-minute walk from JR Shinjuku Station or a 7-minute walk from Shinjuku-gyoemmae Subway Station. The experience of staying in a traditional inn is made easy in this environment that fuses traditional Japanese and modern sensibilities. The open-air bath on the top floor is only open to hotel guests. Take in the sweeping view of Shinjuku skyscrapers while soaking in hot spring waters brought from the source in Hakone. The wide variety of rooms include doubles, twins, suites, and universal rooms that are wheelchair accessible.
© Nacasa & Partners