Special Feature:


New nostalgia! Dive deep into Tokyo's hottest town right now, Shimokitazawa! Subscribe Download
Hoshino Resorts' new city tourism hotel opens in Asakusa
July 31, 2023

Asakusa

Accommodation

On July 31, OMO3 Asakusa by Hoshino Resorts opens in the heart of Asakusa, just a 4-minute walk from Asakusa Station and a 1-minute walk from Sensoji Temple. It is the third hotel in Tokyo area under the OMO brand, which is a city tourism hotel, and supports tourists to enjoy sightseeing around Asakusa through their guided tour activities, moving easily, much like locals. The view of both Sensoji Temple and TOKYO SKYTREE visible throughout the building is an outstanding feature of the facility. The 98 guest rooms are divided into eight types. All rooms are Japanese-style so you can kick off your shoes and relax, with some designed to re-create an Edo era atmosphere. Feel the energy of the "shitamachi" traditional streets while staying at this hotel, and immerse yourself in the charm of both old and new Tokyo.
Sumidagawa Fireworks Festival: summer's big event to be held for the 1st time in 4 years
July 29, 2023

Eastern Tokyo

Event

The Sumida River Fireworks Festival will be held on July 29. Tokyo's #1 fireworks festival attracts over 950,000 spectators every year, but was canceled due to the pandemic, and will be held this year for the first time since 2019. A total of roughly 20,000 fireworks will be set off from two launch sites along the Sumida River from 7 pm to 8:30 pm. These bursts of artwork in the sky are a stellar sight not only along the riverbank but can be seen from much of the rest of Tokyo, including "yakatabune" pleasure boats.
A special beer garden brimming with all kinds of matcha tea has opened
From May 10 to
September 30, 2023

Akihabara, Ochanomizu

Food

Among Tokyo's summer traditions, toasting the season with a pint outdoors at a beer garden is a must. This year, RESTAURANT 1899 OCHANOMIZU has a Matcha Beer Garden centered on Japanese tea (until September 30). In addition to eight types of alcoholic tea beverages such as the bright green Matcha Beer, the Hojicha Black Beer, and Matcha Highballs, four other kinds of non-alcoholic Japanese tea cocktails are served in the all-you-can-drink plan (120 minutes). Pair your drinks with a selection of dishes and sweets made with tea. For those looking for an instagrammable feast for the eyes, this beer garden is for you!
For details of the beer garden: https://1899.jp/ochanomizu/matcha_beergarden/(Japanese version only)
Umbrella-sharing lets us see Tokyo sights safely even in the rain
Central Tokyo

Service

Every year around June in Japan, the season called "tsuyu" brings many rainy days. In a sudden downpour, plastic umbrellas are easily found at many places like convenience stores, but a more sustainable option is the umbrella rental service Aikasa, popping up at many places, mainly in central Tokyo. Through this system, umbrellas can be rented at stations or other facilities through an app, then returned at other designated points. At just 110 yen for a rental of up to 24 hours, it's more economical and ecological than buying a plastic umbrella. While traveling in Tokyo, keep an eye out for this powerful ally on rainy days!
For instructions on how to use the Aikasa service (English version): https://note.com/7642/n/n4828f066b2de
New nostalgia! Dive deep into Tokyo's hottest town right now, Shimokitazawa!
Ever heard the name "Shimokita"? Officially called "Shimokitazawa," this area, in western Tokyo's Setagaya City has given rise to a unique culture that stands out even amid the chaos of the metropolis, just three minutes from Shibuya on the Keio Line, or eight minutes from Shinjuku on the Odakyu Line. Nicknamed "Shimokita" by crowds of young subculture fans, the streets are lined with theaters and vintage clothing stores. Recent new developments around the station are stirring things up, bringing new vibes to the area. Even first-timers find the streets unexpectedly familiar, while repeat visitors always find new allurements, so let's take a deep dive into this town and see what everyone's talking about.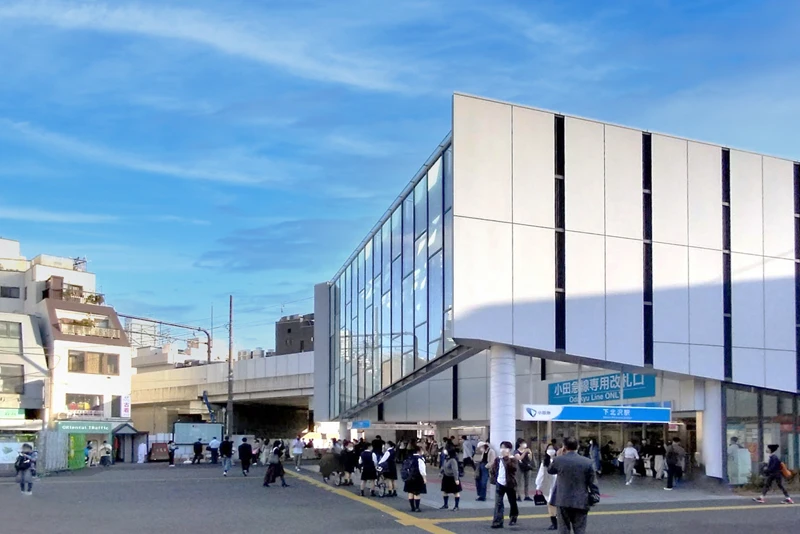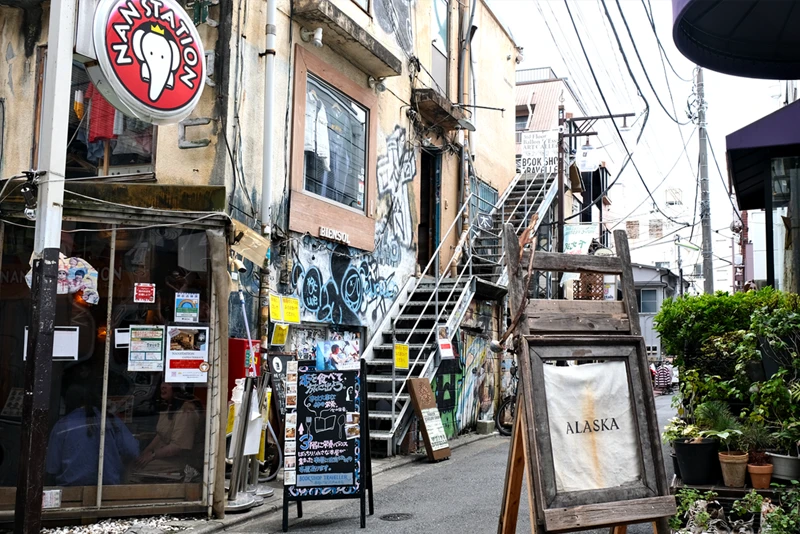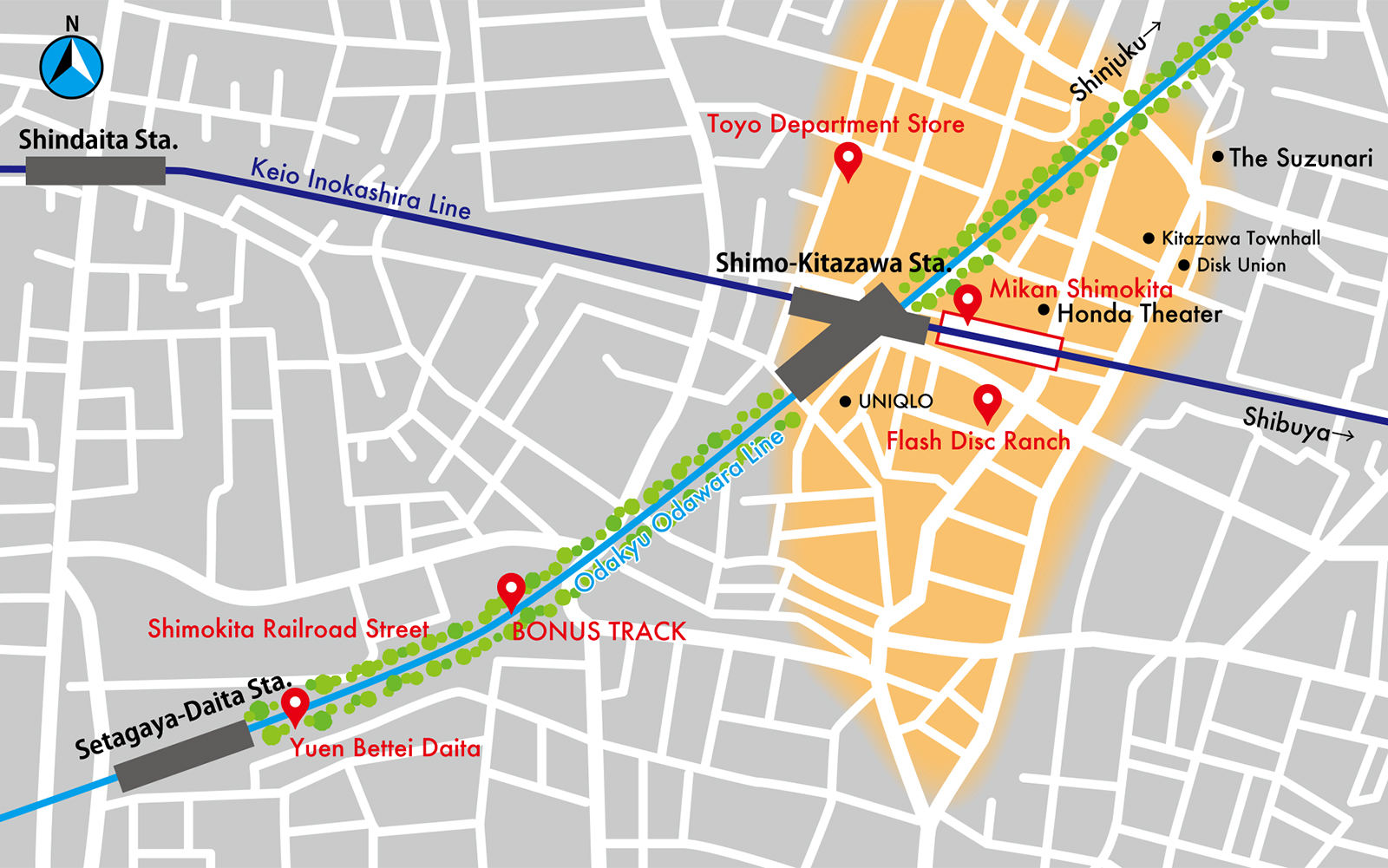 The three cultures of Shimokitazawa
Shimokita's got attractions galore, but its real claim to fame in the subculture world are its three cultural dimensions: theater, music, and vintage fashion. Small theaters and live houses abound, offering spaces for original performances and artistic expression. The neighborhood is alive with the unique passion and energy of young people thronging to the area in search of such inspiration.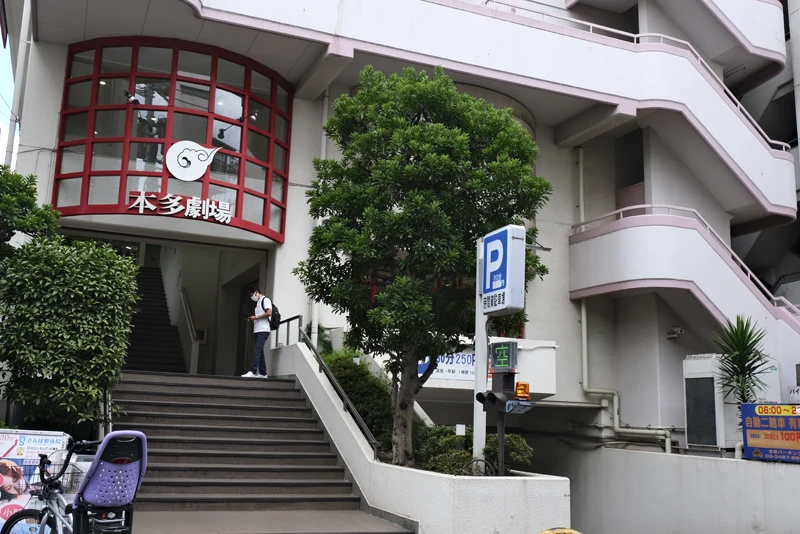 Shimokitazawa is called "Town of plays" and a variety of plays are performed at theaters representing Shimokitazawa such as Honda Theater and The Suzunari.
Also, there is a wide range of second-hand clothing shops, from reasonably-priced to vintage. One of the most well-known spots in the area is the
Toyo Department Store
, a garage space shared by many boutiques carrying vintage fashion and accessories.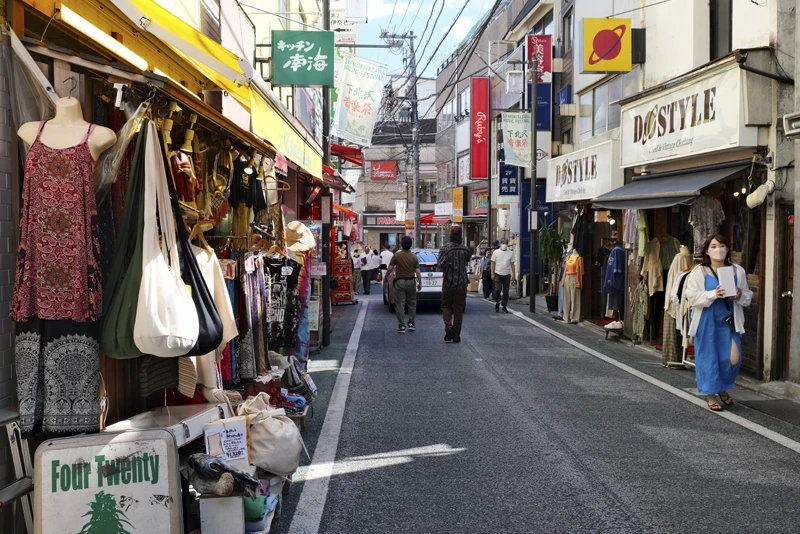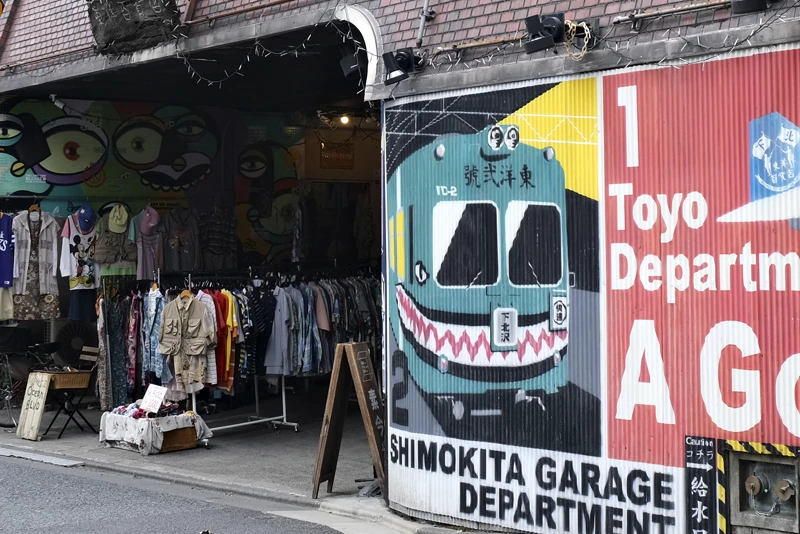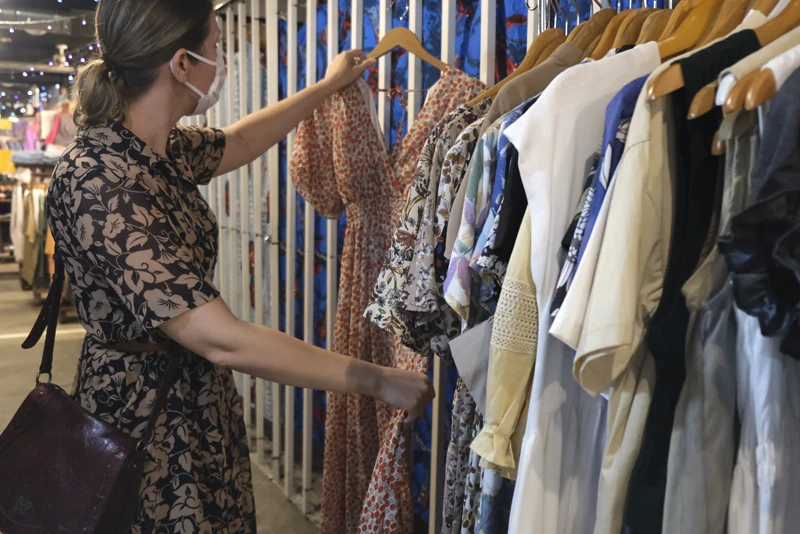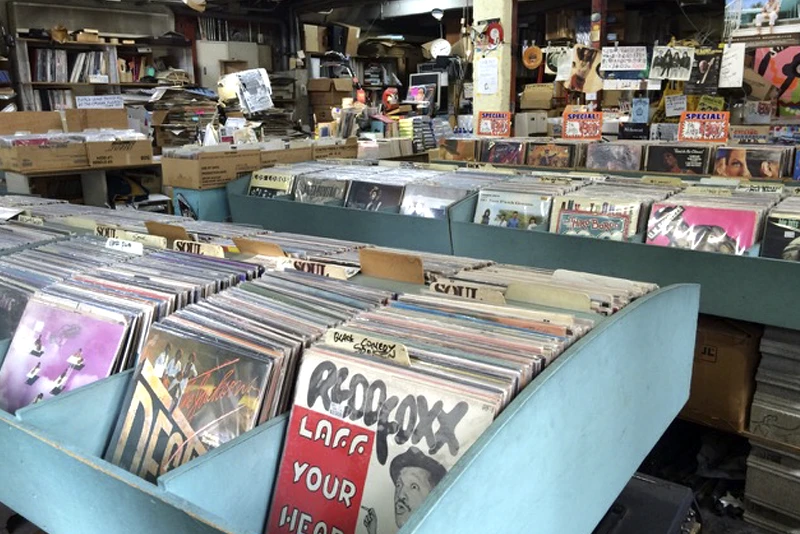 Finally, vinyl is turning the tables on popularity in Shimokita these days. People are coming here from around the world in search of rare tracks in the area's numerous record stores. Among these, one of the best is the imported second-hand record shop Flash Disc Ranch, open since 1982. Fans spend hours combing through the endless collection of reasonably-priced vinyl albums and CDs.
Searching, finding and making use of the value still retained in high-quality and well-designed items is a way to enjoy the spirit of sustainability through fashion and music, a lifestyle that attracts many to shop on the streets of Shimokitazawa.
Great food in Shimokitazawa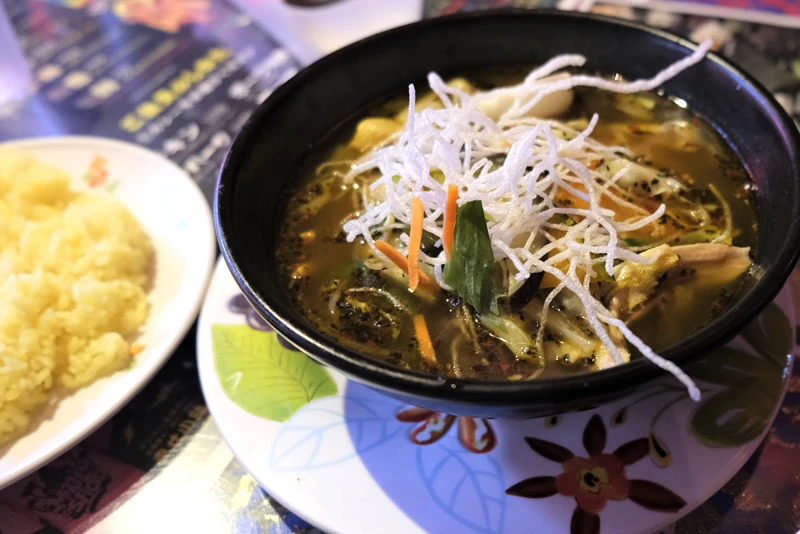 In recent years, the district is becoming famous for a 4th dimension as "the city of spice curry." The Shimokitazawa Curry Festival in October had 117 curry restaurants participating in 2022.
Shimokitazawa's new look
Elsewhere, major developments, such as relocating railway lines from the surface to underground, are ongoing, opening up spaces where new great places are popping up one after another. Not only young people but those of all ages are finding more and more reasons to drop by the area.
Mikan Shimokita
Opened in July 2022 right by Shimokitazawa Station on the Keio Inokashira Line, this complex has a restaurant area with more than 20 shops, and an attached workspace. Despite being brand new, the facility is true to its Shimokita roots, with one corner reminiscent of an Asian street food market lined with restaurants serving Vietnamese, Taiwanese, Thai cooking and more, while the Tsutaya Bookstore offers a serene space to relax and choose your next read.
Find out more about Mikan Shimokita in this article:
https://ikidane-nippon.com/en/features/a01001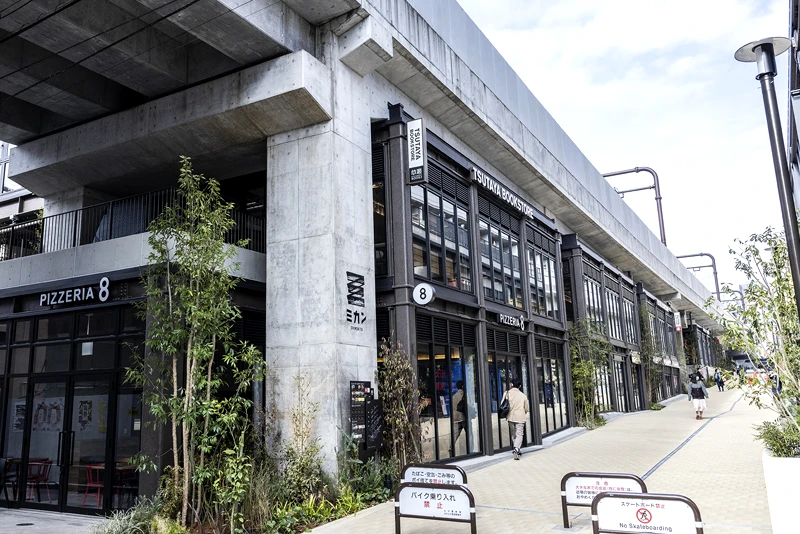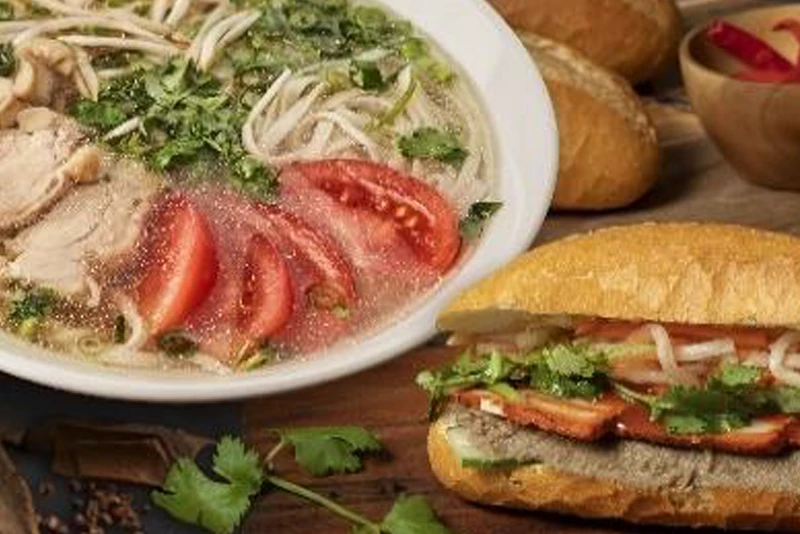 Shimokita Railroad Street
A new "town" born on the site of a former surface railroad track that stretched roughly 1.7 km from Higashi-Kitazawa Station to Setagaya-Daita Station on the Odakyu Line. Among the many unique points in this area, here are two of the best.
One is the multi-use complex
BONUS TRACK
. This reimagining of Japan's
shotengai
shopping streets is designed as a single community with residences sharing space with retail boutiques, restaurants, and open plazas. Aiming to support small business and create opportunity for young people, all of the unique shops here share the same concept to be a business where "you can see the owner's face."
https://bonus-track.net/
(Japanese version only)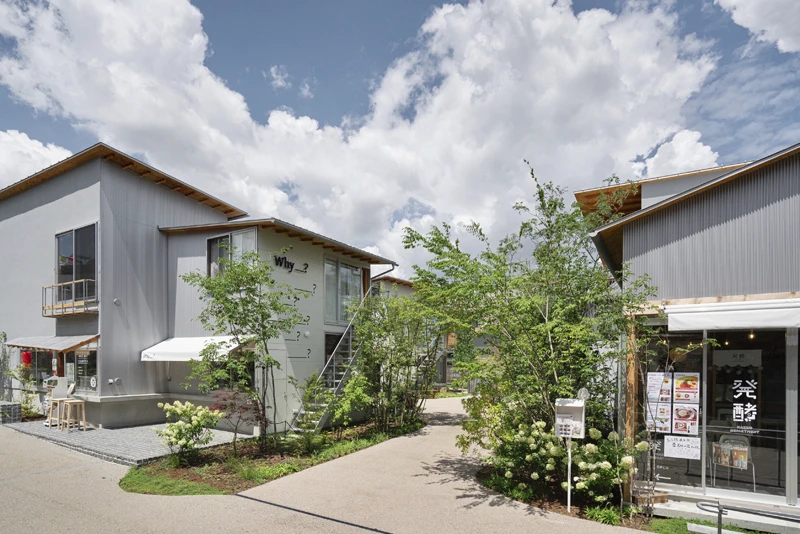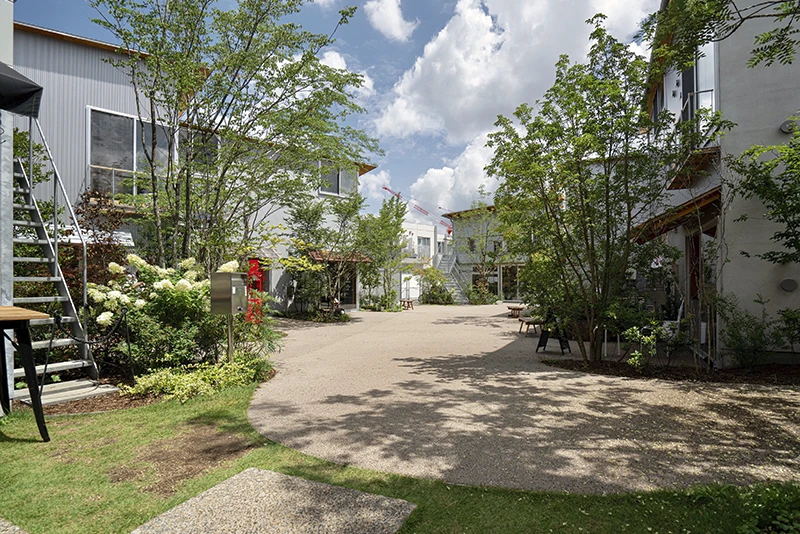 The other standout on Railroad Street is
Yuen Bettei Daita
, one of the exceedingly rare hot spring inns of Tokyo's 23 cities. At this ryokan with an open-air bath filled with flowing waters brought in from Hakone hot springs, you can feel the pleasures of staying at a mountain village inn even in the urban jungle. Special day-trip plans including hot springs and dining are available as a set, even for those who don't stay overnight, so feel free to stop by for a few hours.
https://www.uds-hotels.com/en/yuenbettei/daita/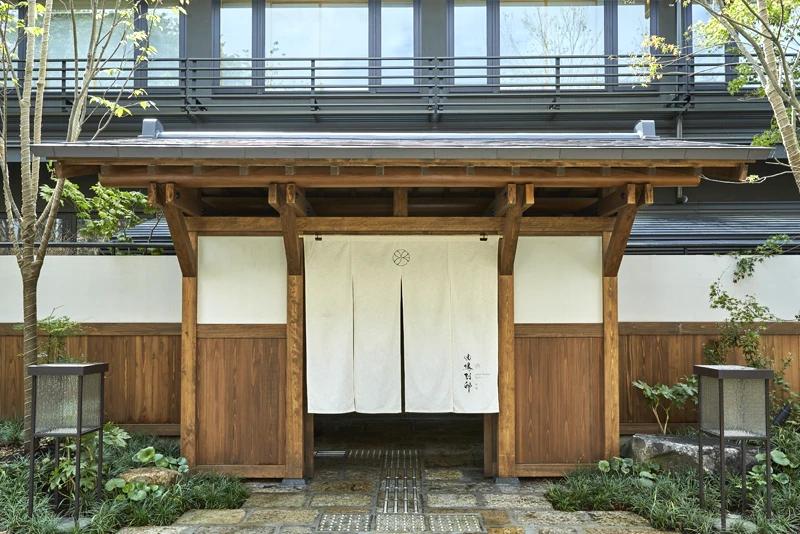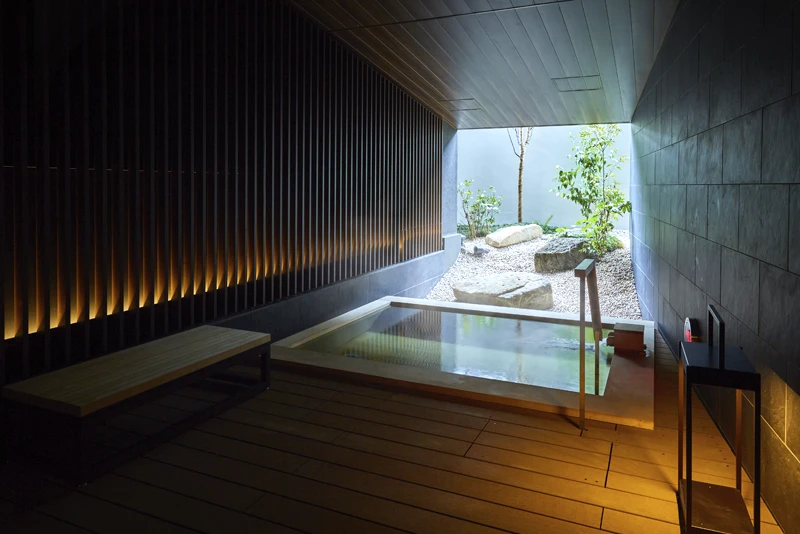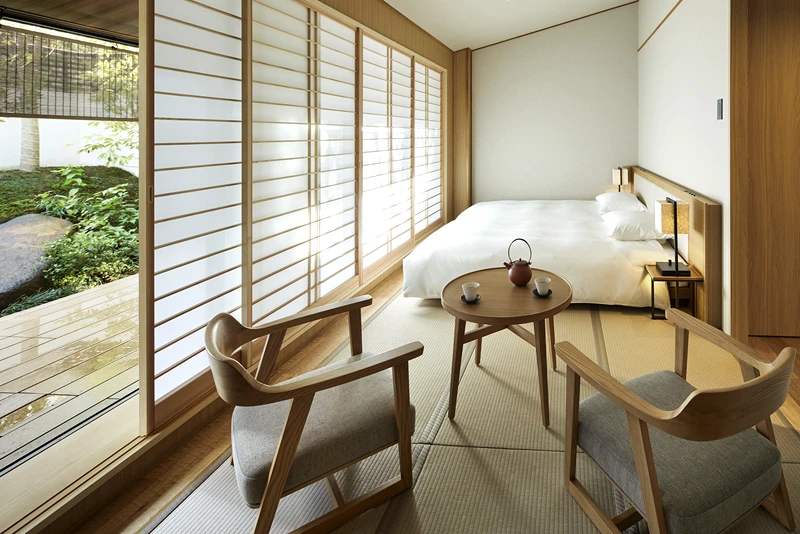 The one and only Shimokitazawa is a hub of individuality, filled with places to experience everything from one-of-a-kind culture to cutting-edge sensibilities. Just minutes from Shinjuku and Shibuya, discover a new side of the city in Shimokita.