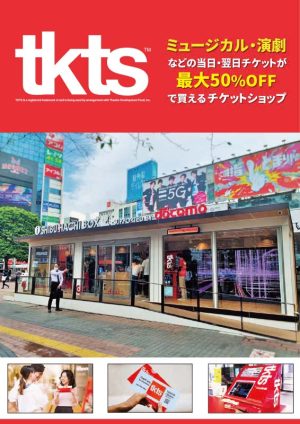 Publication Date

2021

Language

English

Others

Category

Tag

Area

Publishers

LongrunPlanning.co.

Reference Links
Overview
TKTS offers same-day and next-day tickets to Japanese entertainment contents at great discounted prices.
You would find tickets to not only the latest musicals and plays, but also Japanese traditional performance arts (Kabuki and Noh), musical performances, sporting events, art exhibitions and more.
TKTS was first opened in New York's Times Square in 1973, and made its first appearance in Japan in 2019.