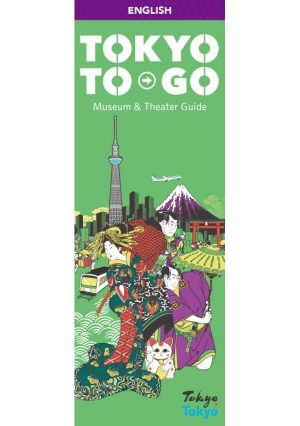 Publication Date

2022

Language

English

Others

Category

Tag

Area

Publishers

Tokyo Metropolitan Foundation for History and Culture

Reference Links
Overview
"TOKYO TO GO" introduces museums, art museums, theaters,and other cultural facilities operated by Tokyo Metropolitan Foundation for History and Culture, to assist overseas visitors to the city in fullyexperiencing Tokyo's diverse culture.
It also contains useful information for sightseers, such ascolumns introducing Edo culture that thrives even today.
We hope that this "TOKYO TO GO" guide booklet will serve as your companion for sight-seeing in Tokyo, andas a signpost for experiencing the diverse history and artisticculture of Tokyo!