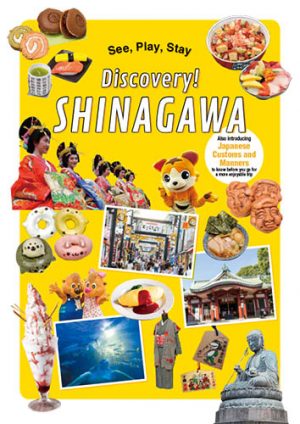 Publication Date

2018

Language

English

Others

Category

Tag

Area

Publishers

Shinagawa City

Reference Links
Overview
As a Tokyo sightseeing base, Shinagawa has no shortage of
hotels, but it also offers a variety of short trips to places like
temples, shrines, historical locations and vibrant shopping
streets. There are also waterfront recreational activities and
must-try cuisine that you can enjoy as you walk through
the city. This guide introduces Shinagawa's many appealing
destinations. Also included are Japanese manners and customs
that will help you to better enjoy your trip. Please make
use of this guide to assist you during your travels.