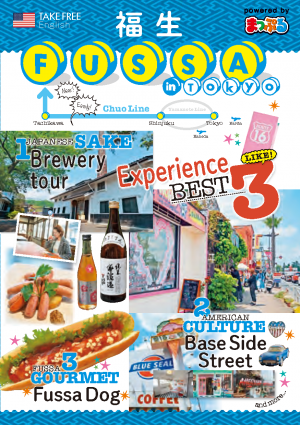 Publication Date

2019

Language

English

Others

Category

Tag

Area

Publishers

Fussa City

Reference Links
Overview
The train is a convenient way to get to Fussa City, located in western
Tokyo. On the direct train Chuo Line or Ome Line Special Rapid, it takes
46 minutes. Even if you change trains at Tachikawa Station to
the Ome Line, it still only takes one hour including wait time.