Main content starts here.
vol.83 December 2017
News & Announcements
The Weirdest Hotel in the World - in Tokyo!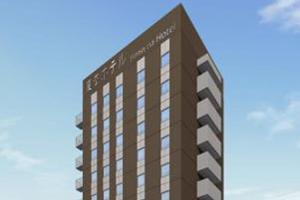 Recorded in the Guinness Book of Records® as the first robot-staffed hotel, from December 15 you can experience it in Tokyo, too! It is called Hen Na Hotel Tokyo Nishikasai and after passing through novelties like the robot at the front desk, you will find its high-tech gadgetry (like the complimentary smartphones) convenient and conducive to a comfortable stay. If you are looking for "something more" in an accommodation, this is it!

http://www.h-n-h.jp/nishikasai/ (Japanese version only)
New Spot for Mystery Lovers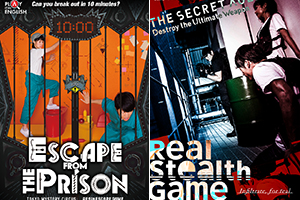 Locked rooms from which you must escape using your wits, special missions, clues spread around Kabukicho, real-life spycraft – the Tokyo Mystery Circus at Shinjuku's lively entertainment district is the world's first mystery theme park, promising to offer players the time of their lives! From actual escape rooms to mysteries that challenge your skills and ingenuity, this is a unique form of entertainment, and with many games in English, too.

https://ticket.mysterycircus.jp/index.php?sl=en

Tokyo Metropolitan Teien Art Museum Is Back!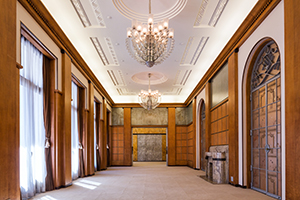 After renovation, Tokyo Metropolitan Teien Art Museum, a museum exhibiting Art Deco works in Art Deco architecture surrounded by green gardens, reopened on November 18, starting its new era with the "Decoration never dies, anyway" exhibition of seven pairs of artists from different countries, ages and genres (until February 25). The museum is equipped with more barrier-free facilities than before and is more accessible to anyone.

http://www.teien-art-museum.ne.jp/en/exhibition/171118-180225_decoration.html
Nature Aquarium Exhibition of Takashi Amano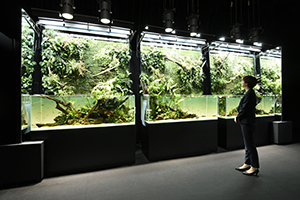 Photographer Takashi Amano is widely known as "The Master of Aquascape." Featuring his works, a unique exhibition is being held at Tokyo Dome City Gallery AaMo until January 14. The exhibition focuses on a series of his aquariums where he recreated natural ecosystems ("Nature Aquarium") and a "living art exhibition" combining his unique view of nature and aquariums with his large-scale photographs. A special tank "Extensive Nature Aquatic Plants Wall," ultra-large photo panels, and films are a must-see.

http://www.adana.co.jp/en/contents/exhibition/index.html
Special Feature
Togoshi Ginza shopping street: The longest shopping street in Tokyo
Let's stroll around Togoshi Ginza shopping street and find something tasty.
Experience the local neighborhood district in Tokyo.
https://youtu.be/jKAZLcQZGLA

Togoshi Ginza shopping street
Access: Togoshi Sta. on Toei Asakusa Line or Togoshi-ginza Sta. on Tokyu Ikegami Line

http://www.togoshiginza.jp/en/
Information
Go to our website & find more exciting events and festivals.

http://www.gotokyo.org/eventlist/en/list
Notification from Tokyo Metropolitan Government
The start of Tokyo Omiyage Project -Tokyo Souvenir- sales.
A rich variety of goods bearing the mark of "Tokyo Tokyo" are now being sold as Tokyo Omiyage Project -Tokyo Souvenir-. Be it souvenirs for precious family and friends or to make your visit more memorable, check out Tokyo Omiyage Project -Tokyo Souvenir-! 
https://tokyotokyo.jp/topics/omiyage.html
Editor's note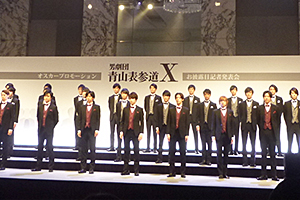 This month I'd like to write about entertainment. In Japan, in recent years, female groups have been holding the field, but now Oscar Promotion is bringing to the stage an all-male 30-member group called Otokogekidan Aoyama Omotesando X. I went to the press conference and all members were very nice. They are scheduled to begin performing on stage at Omotesando from next June. I'm looking forward to seeing it!

https://oscar-aox.jp/ (Japanese version only)
We would like to hear from you! (Questionnaire)
If questionnaire is not displayed properly, please click
here.
---
To subscribe to Tokyo Monthly, click
here.
To access the previous edition Tokyo Monthly, please visit:
back number.
Issued by: Tokyo Convention & Visitors Bureau
Supported by: Tourism Division, Bureau of Industrial and Labor Affairs, Tokyo Metropolitan Government

If you want to reprint the articles, please contact us.
E-mail: news@tcvb.or.jp