vol.82 November 2017
News & Announcements
Two New Great Accommodation Choices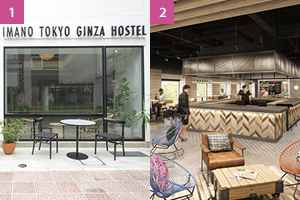 With new hotels springing up all over Tokyo, choosing which to present isn't easy; for this issue we introduce two best choices.
1. IMANO TOKYO GINZA HOSTEL (opened on September 1st, Shintomicho Sta.)
In Ginza, this hotel boasts a great shopping and sightseeing location. The hostel's cafe/bar/lounge offers a valuable chance to communicate with other travelers.

https://imano.jp/ginza/en/
2. Moxy Tokyo Kinshicho (to be open in November, Kinshicho Sta.)
This latest stylish hotel, located in the shitamachi (old Tokyo downtown), offers super-fast Wi-Fi. Its location is convenient to visit the popular tourist area, Asakusa and TOKYO SKYTREE®.

http://www.marriott.com/hotels/travel/tyoox-moxy-tokyo-kinshicho/

A New Shopping Spot in Ueno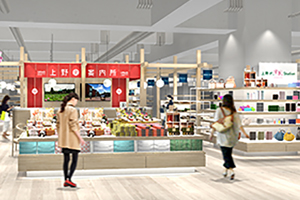 In popular tourist area Ueno, new commercial complex "Ueno Frontier Tower" will open on the site of the former South Building of Matsuzakaya department store Ueno branch on November 4. The highlight of this opening is shopping facility "PARCO_ya" featuring 68 shops, including fashion, cosmetics and restaurants, many of which are collaborations with local companies around Ueno. They offer traditional, fine goods, such as bags, shoes, food items such as soba buckwheat noodles, and others that have long been loved by locals for many years. The upper floors have TOHO Cinemas Ueno, a multiplex cinema with the latest equipment.

http://www.matsuzakaya.co.jp/ueno/shitamachi-front/ (Japanese version only)

Exhibition of Shinkai Makoto, from "Voices of a Distant Star" to "Your Name"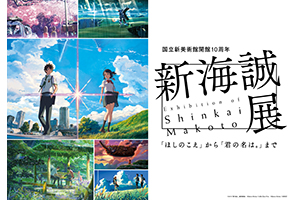 He became a world sensation with his "Your Name" anime so it is only fitting that Makoto Shinkai got an exhibition at the National Art Center, Tokyo. From November 11 to December 18, the creator's precious storyboards, drawings and other original artworks comprising about 1,000 items from the days of "Voices of a Distant Star" up until this point will be showcased. Especially if you are an anime fan, this is an event not to be missed!

http://shinkaimakoto-ten.com/t.english/
Magical Autumn Leaves Light Show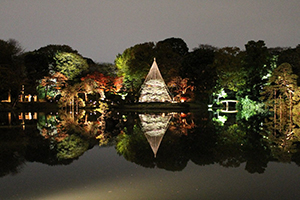 Rikugien Garden is one of the best places in Tokyo to admire autumn leaves' spectacular multi-colored grandeur. From November 18 to December 6 during the "Koyo and Daimyo Teien Illumination" event, imagine how much better things will get in the evening with the trees lit up and reflected in the garden's pond. Enjoy the magical view of the evening light show by sipping a cup of tea and eating Japanese confection at Rikugien's tea-house. The opening hours will be extended until 21:00 (admission until 20:30) during the period of the event.

https://www.tokyo-park.or.jp/announcement/031/detail/38332.html (Japanese version only)
Special Feature
The Early Bird Gets the Worm – Breakfasting in Tokyo!
Trying the overwhelming variety of cuisines available in gourmet city Tokyo has become one of the attractions for visitors to Japan. If you are among them, here is a tip: start early! Tokyo offers many exciting breakfast options and following are some recommended ones.

Best Spots for a Laid-back Breakfast
Shichiroca (Ningyocho)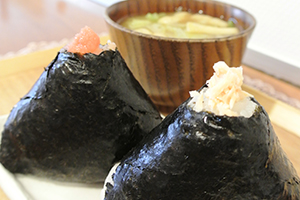 Onigiri (rice ball) could be called Japan's emblematic fast food; combining rice and something to accompany it. It also makes for a full and satisfying breakfast. "Shichiroca" has been paying attention to every little detail guaranteeing the onigiri you order, from Akita Prefecture-grown Akita-komachi rice to domestic nori seaweed and salt to the use of a traditional hagama pot to cook the rice, and to the actual making of the rice ball. Everything you get is top grade! Start from the popular sake (salmon) onigiri but don't stop there. Appreciate the rice's natural sweetness as it mixes with the accompanying ingredients and top them with a bowl of miso soup. This is an original Japanese breakfast!
Business hours: Mon-Fri: from 7:30, Sat: from 9:00 (closed on Sundays and national holidays)

https://www.shichiroca.net (Japanese version only)
Going out after breakfast! Ningyocho neighborhood – Amazake Yokocho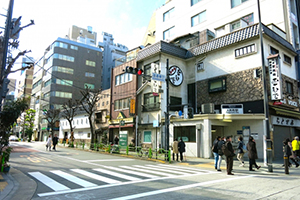 An area filled with shitamachi (old downtown) atmosphere. Catch it early in the morning and enjoy seeing its shops come to life from around 7:00 a.m. Among them, the tofu-maker "Tofu no Futaba" has been an area institution for over a century, so if you are still feeling a little puckish, try its soy-milk soft serve ice cream or soy-milk donuts.

https://www.gotokyo.org/en/kanko/chuo/spot/s_161.html
Cafe de Kuroneko-sha (Machiya)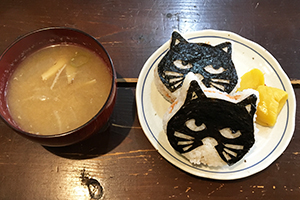 Kuroneko-sha's onigiri rice balls are unique: they are made to look like cats! Using nori seaweed, the onigiri becomes cute faces of cats that you can order alone or in combo sets -- broiled fish and omelet will make meals here really fulfilling! For dessert, try "nekon" ("cat-scone") and enjoy it while admiring the cat-themed decoration. If you are a cat-lover, this is a spot not to be missed!
Business hours: Weekdays: from 8:30 (closed on Wednesdays and national holidays)

http://cafedekns.blog.fc2.com (Japanese version only)
Going out after breakfast! Arakawa Sizen Park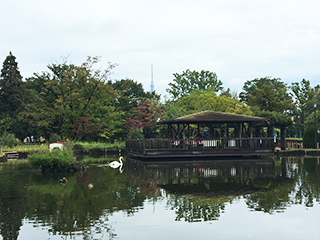 Filled with thick foliage, Arakawa Sizen Park is the locals' respite and relaxation spot of choice. An invigorating morning walk here will allow you to get a glimpse of the everyday life of the people in the area.

http://arakawasizen-koen.com/english/
HOTEL GRAPHY NEZU (Nezu)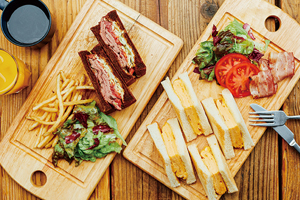 The Yanesen (Yanaka-Nezu-Sendagi) area is another of those parts of Tokyo brimming with shitamachi atmosphere. Among its gems is this cozy hotel in Nezu, where guests can interact among themselves or with people from outside who come for the great morning menu. An interesting fusion of Japanese and Western-style cuisine (you need to try the dashimaki omelet sandwich!) at a great place to plan your day, browsing the guidebooks and maps available.
Business hours: From 7:00 to 23:00, Open 365 days

http://www.hotel-graphy.com/en/
Going out after breakfast! Nezu Jinja Shrine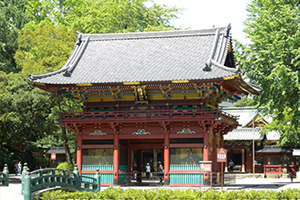 With a history going back 1,900 years, Nezu Jinja is one of Tokyo's most revered Shinto shrines. Famous for its azaleas in the spring, it also host to Otome Inari Jinja Shrine, whose torii gates creates a mysterious and otherworldly ambience.

http://www.nedujinja.or.jp (Japanese version only)
Sakuragaoka Cafe (Shibuya)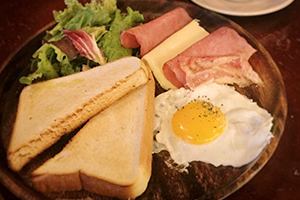 Atmospheric lighting, antique furniture – and goats?! This café is certainly full of surprises and its morning food and drink menu won't disappoint either. Although it is quite popular, if you go for breakfast you will probably have a quiet and relaxed time.
Business hours: From 8:30, Open 365 days

http://www.udagawacafe.com/sakuragaoka/en/
Going out after breakfast! Museum-hopping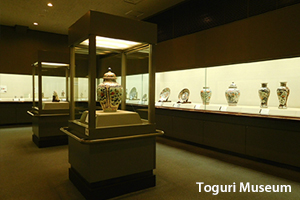 Shibuya is of course best known as a town for the younger crowd but it is also home to several great museums. From Bunkamura The Museum to the Toguri Museum of Art to the Ota Memorial Museum of Art (if you don't mind walking a bit more up to Harajuku), there are many options to feed yourself culturally. And if we are talking about after breakfast, it will be early enough to allow you to enjoy the exhibitions without the crowds getting in the way!
Information
Go to our website & find more exciting events and festivals.

http://www.gotokyo.org/eventlist/en/list
Notification from Tokyo Metropolitan Government
Tokyo Tokyo official Website
Tokyo Tokyo official Website revamped and new promotional videos have now been released! We will deliver the "now" of Tokyo where tradition and innovation intersect.
https://tokyotokyo.jp/
Editor's note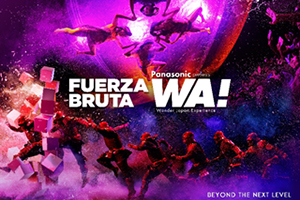 Wow! What was that? Our first impression of this performance was that it defies everything we know including the law of gravity! Its name is Fuerza Bruta Wa! Wonder Japan Experience and it will excite you so much that in the end you won't be able to hold back your cries of delight.
Fuerza Bruta

http://fbw.jp/en/
We would like to hear from you! (Questionnaire)
If questionnaire is not displayed properly, please click
here.
---
To subscribe to Tokyo Monthly, click
here.
To access the previous edition Tokyo Monthly, please visit:
back number.
Issued by: Tokyo Convention & Visitors Bureau
Supported by: Tourism Division, Bureau of Industrial and Labor Affairs, Tokyo Metropolitan Government

If you want to reprint the articles, please contact us.
E-mail: news@tcvb.or.jp