vol.80 September 2017
News & Announcements
From Summer to Autumn – Hotels Popping up Everywhere!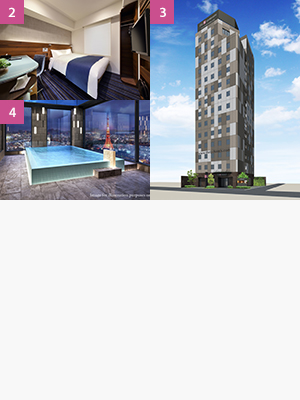 New accommodation facilities are opening one after another in Tokyo: from big, luxurious establishments to reasonably-priced business hotels, there are plenty of choices depending on the area and your taste.

1. The Centurion Hotel Classic Akasaka (opened this year)
Spacious, luxurious rooms.

http://www.centurion-hotel.com/akasaka-cl/ (Japanese version only)
2. Keio Presso Inn Tokyo Station Yaesu (opening Aug. 28)
3 min walk from Tokyo Station Yaesu Central Exit – excellent accessibility.

http://www.presso-inn.com/yaesu_open/ (Japanese version only)
3. the b tokyo Shimbashi (opening Sept. 1)
Within walking distance from Ginza's shopping district.

http://tokyo-shimbashi.theb-hotels.com/en/
4. Candeo Hotels Tokyo Roppongi (opening Oct. 17)
The hotel's "Sky spa" open-air bath with a view is a must!
*To protect the guests' privacy, smoked sheets are used.

https://www.candeohotels.com/multi-language/branch?branch=roppongi&lang=en

World's First Karaoke Ferris Wheel!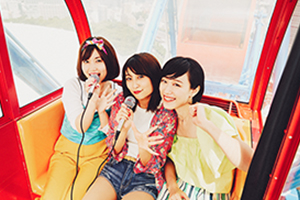 Everyone knows Tokyo Dome City as an entertainment center with an amusement park, hotels, restaurants, and as home to the popular "Big O" Ferris wheel. But from August 1, the big wheel is the first in the world to also offer karaoke! From J-pop, to anime soundtracks, to Taylor Swift, Aerosmith and more, get your chance to sing while enjoying Tokyo's scenery from above in this unique combination only available there!

http://at-raku.com/attractions/big_o.htm (Japanese version only)

Special Exhibition by Architect Tadao Ando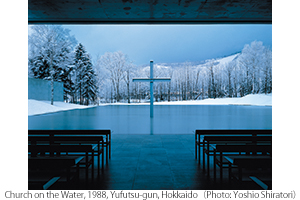 In Japan and abroad, Tadao Ando has become a representative of Japanese architecture and a special exhibition of his most emblematic works will be held from September 27 to December 18 at the National Art Center, Tokyo. The exhibition will illustrate the origin of Ando's works, symbolized by some key motifs – undressed concrete, geometric molding, and coexistence with nature. Its highlight will be his masterpiece "Church of the Light" (Osaka Prefecture), reproduced in full scale at the outdoor exhibition space.

http://www.tadao-ando.com/exhibition2017/
A New Landmark for Cosmopolitan Akasaka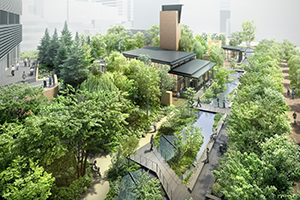 From September 29, Akasaka, a major business area and home to many embassies and government agencies, will be also featuring large-scale commercial building complex "Akasaka Intercity AIR." With a green space dominating its center, the new site creates a level of comfort very unusual for a metropolis like Tokyo. At the same time, the state-of-the-art office facilities, world-class conference facilities and various restaurants promise to make it Tokyo's new business hub at which a lot of people gather from Japan and abroad!

http://www.nskre.co.jp/air/english/
Special Feature
Have a Special Birthday in Tokyo
If you or any of your fellow travelers happen to have a birthday while visiting Tokyo, you should consider yourselves lucky! There are all over the metropolis plenty of restaurants, shops and tourist facilities offering special congratulatory services (and prices!) to people who are having a birthday that day – or that month. They definitely make your trip to Tokyo special in a more personalized way!

Recommended for friends/groups
Alice in magical land (Shinjuku)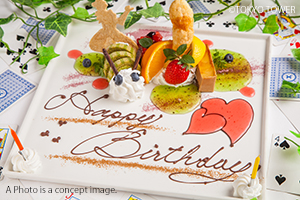 Recommended for girls' nights out and for anyone who loves cute things, this is a restaurant themed after the "Alice in Wonderland" stories. From the moment you step in, you'll feel like you have also entered the fantastic world of Alice. The restaurant also offers high quality and photogenic foods and drinks inspired by the wonderland. If you've booked in advance, a special free dessert plate with a birthday message will be waiting for you and the staff will sing you the birthday song. And the dessert will, of course, be also Alice-themed, colorful and cute!
When: Anytime, Reservation: Necessary

http://www.alice-restaurant.com/maho/ (Japanese version only)
Kagurazaka Wine Restaurant Entraide (Kagurazaka)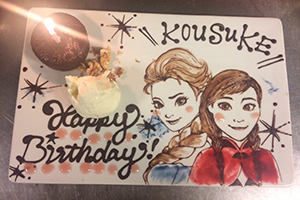 A bistro where for reasonable prices you can enjoy organic wine and French cuisine made with domestic ingredients and seasonal vegetables – and a birthday plate not to be found anywhere else! If you ask for it, the staff will create for you a dessert with a likeness of your face – or with the character of your choice – drawn in chocolate. The illustrations are too good to eat! The restaurant stays open until 4:00 a.m. so you can enjoy your meal and birthday without hurrying.
When: Anytime, Reservation: Necessary

hhttp://www.desse.info/entraide/ (Japanese version only)
SASA Grill Burger Club (Daikanyama)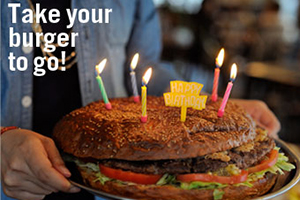 Conveniently located in front of Daikanyama Station, an area with many chic, fashionable stores, this restaurant specializes in hamburgers with patties handmade from 100% Wagyu (Japanese beef). Many toppings and sizes are available so choosing alone is lots of fun! The birthday special here is something you will feel like sharing on your social media accounts: a 25 cm, 2 kg hamburger. Of course, both the patty and the buns are custom made. And you don't need to eat it alone: enjoy it with your friends or family! Posting on SNS is also fun!
When: Anytime, Reservation: Necessary (until 5 days in advance)

http://www.hijiriya.co.jp/daikanyama/
Recommended for couples
Tokyo Tower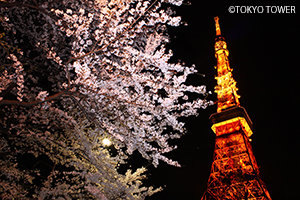 Tokyo's landmark, Tokyo Tower, also offers a birthday service. When you purchase your ticket to the Main Observatory, show the staff proof of your birthday (e.g. passport) and you will receive a special birthday pack including free sweets at the stores inside Tokyo Tower, an original bookmark, and restaurant and lounge discounts for The Prince Park Tower Tokyo and more. After having enjoyed Tokyo's night view, relax at the hotel's lounge and have a really top-class birthday.
When: Birthday and one day before and after, Reservation: Not necessary

https://www.tokyotower.co.jp/other/birthdaypack/en.html
Tokyo Bay Cruise Symphony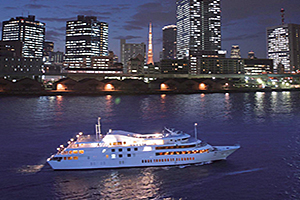 Cruising Tokyo Bay on a restaurant ship is recommended for those who want to celebrate their birthday in a glamorous way. In addition to the regular set meals, you can also order flower bouquets, cakes and champagne as an option. Still, enjoying authentic cuisine while a panorama of Tokyo landmarks including Tokyo Tower, TOKYO SKYTREE, and Rainbow Bridge unfolds before your eyes is an only-in-Tokyo way to make this day unforgettable.
When: Anytime, Reservation: Necessary, Reserve options on the phone (TEL: 03-6858-4506) *English speaking staff available

https://www.symphony-cruise.co.jp/english/
Recommended for family
Tokyo Joypolis (Odaiba)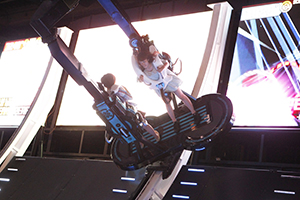 One of Japan's largest indoor amusement parks in Odaiba's commercial complex "DECKS Tokyo Beach," with a commanding view of Rainbow Bridge. Among its various attractions, the latest in VR technology and the collaborations with various anime works are highlights. If you go on your birthday, you won't pay admission – plus you'll get a one-day unlimited passport for all attractions as a gift! And if your birthday has passed but you're still in your birthday month, you get a 500-yen discount. In addition, you also get a 300-yen discount in the facility both on your birthday and in your birthday month, so overall it is a very advantageous offer.
When: Birthday and birthday month, Reservation: Not necessary

http://tokyo-joypolis.com/language/english/
Pokémon Center (Ikebukuro Sunshine City, TOKYO SKYTREE TOWN)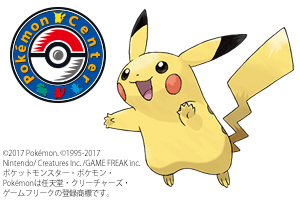 Official Pokémon merchandise shop popular with all ages, children and adults. Visit in your birthday month and bring with you the "Pokémon Sun" or "Pokémon Moon" game software and you'll get a cute celebratory Pokémon present within a Pokémon game. You also get a birthday crown, a birthday card, and a 5% discount coupon on your purchases. If you are a family with children or a Pokémon fan, there is no better place to spend your birthday!
When: During birthday month, Reservation: Not necessary
*Bring the official proof of your birthday (e.g. passport).
*These services are subject to change without notice. We appreciate your understanding.

http://www.pokemon.co.jp/gp/pokecen/birthday/ (Japanese version only)
Information
Go to our website & find more exciting events and festivals.

http://www.gotokyo.org/eventlist/en/list
Notification from Tokyo Metropolitan Government
Tokyo's New Icon
The Tokyo Metropolitan Government has devised a new icon and catch phrase to further enhance promotion of the charms and attractions of Tokyo to the world. For more details, please check here.
https://tokyotokyo.jp/
Editor's note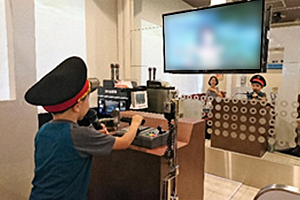 While on the subject of karaoke, one more thing: it was created for the company's staff families as well as for all train fans, but we discovered it and present to you as the ultimate karaoke room! Equipped with everything from hand straps to the conductor's microphone system, this room is a train simulator that will certainly put you in the mood for singing. And at a very easy-to-reach spot, right next to Shinagwa Station.
General Info of Keikyu Railway Karaoke Room
When: From July 20, 2017 and scheduled for six months, Where: JOYSOUND Shinagawa Konanguchi Branch

http://shop.joysound.com/campaign/keikyu/ (Japanese version only)
We would like to hear from you! (Questionnaire)
If questionnaire is not displayed properly, please click
here.
---
To subscribe to Tokyo Monthly, click
here.
To access the previous edition Tokyo Monthly, please visit:
back number.
Issued by: Tokyo Convention & Visitors Bureau
Supported by: Tourism Division, Bureau of Industrial and Labor Affairs, Tokyo Metropolitan Government

If you want to reprint the articles, please contact us.
E-mail: news@tcvb.or.jp