Main content starts here.
vol.79 August 2017
News & Announcements
World's Top VR Experience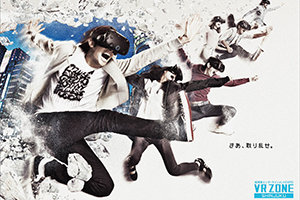 Starting on July 14, Kabukicho in Shinjuku will be hosting another fun attraction—the VR Zone Shinjuku! This is one of the biggest VR entertainment facilities in Japan, featuring 16 activities using the latest high-end VR technology that stimulate the five senses. Fly through the air on a human powered aircraft, get attacked by dinosaurs or be transferred to the universes of anime and games such as Dragon Ball, Evangelion and Mario Kart. Experience a different reality!

http://vrzone-pic.com/en/

Cool Off with Aquarium Art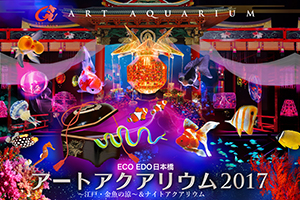 The perfect antidote to summer heat is a combination of aquarium fish and art. Experience a unique exhibition/installation—the Eco Edo Nihonbashi Art Aquarium 2017, Edo Coolness of Kingyo & Night Aquarium! This year's theme is Ryugujo, the undersea palace of a dragon sea god. About 8,000 beautiful fish including goldfish, a "cooling" symbol of the Japanese summer, swim around in colorfully illuminated tanks. There are also live jazz musicians, DJ performances and an oiran (Edo-period courtesan) show.

http://artaquarium.jp/en/

Japanese Drums Echoing in the Night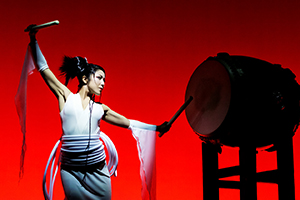 They have mesmerized audiences all over the world and are now bringing their spectacular performance back to Japan. The wadaiko (Japanese drum) ensemble is called Drum Tao and the name of the show is Mangekyo. In addition to the performance, projection mapping creates a dream-like atmosphere. If you want to enjoy this completely different kind of sound, head to the Club X in the Shinagawa Prince Hotel from September 16 to October 29, conveniently located close to Shinagawa Station.

https://mangekyo-tokyo.com/en/
A New Hotel in Ginza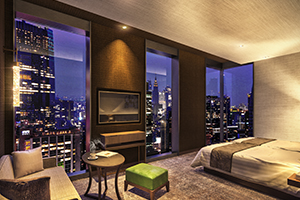 In the heart of Tokyo's trendy Ginza shopping district and keeping up with the elegance and impeccable Ginza style, the latest hotel is the place to stay close to the high-class action. Hotel The Celestine Ginza will open its doors on October 5 with 104 rooms available, including "Superior" double and twin rooms. On the top floor is an Italian restaurant specializing in seafood and a lounge where you can enjoy a nightcap and Ginza's incredibly vivid nightscape.

http://www.celestinehotels.jp/eng/ginza/
Special Feature
Tea Ceremony: Cherishing precious moments together
Chado, or tea ceremony, is so much more than just enjoying matcha green tea.
Join us as we experience one of Japan's rich cultural traditions in Tokyo!
https://youtu.be/sleHqbuX1WQ

Masuda-ya
Open: 10:00-18:00 (Ending at 18:00) Close: Sunday
Address: 2-17-11 Hyakunin-cho, Shinjuku-ku, Tokyo
Access: 3 minutes from JR Shin-okubo Sta. or JR Okubo Sta.

http://www.masuda-ya.co.jp/data/masudayaenglish.pdf
Information
Go to our website & find more exciting events and festivals.

http://www.gotokyo.org/eventlist/en/list
Notification from Tokyo Metropolitan Government
Tokyo's New Icon
The Tokyo Metropolitan Government has devised a new icon and catch phrase to further enhance promotion of the charms and attractions of Tokyo to the world. For more details, please check here.
https://tokyotokyo.jp/
Editor's note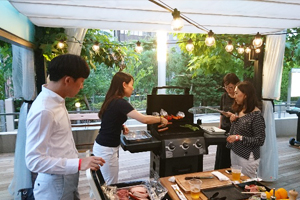 After finishing our feature article on meat, we thought we'd relax and cool down with some hot BBQ. We chose to try out "Italian BBQ Carvino," a new addition to Tokyo's meat scene near Tokyo Dome that opened just this June. This is a great place to enjoy your summer and have some tasty BBQ in the center of Tokyo!

http://carvino.jp/ (Japanese version only)
We would like to hear from you! (Questionnaire)
If questionnaire is not displayed properly, please click
here.
---
To subscribe to Tokyo Monthly, click
here.
To access the previous edition Tokyo Monthly, please visit:
back number.
Issued by: Tokyo Convention & Visitors Bureau
Supported by: Tourism Division, Bureau of Industrial and Labor Affairs, Tokyo Metropolitan Government

If you want to reprint the articles, please contact us.
E-mail: news@tcvb.or.jp