Main content starts here.
vol.77 June 2017
News & Announcements
Large Commercial Complex at the Foot of Mt. Takao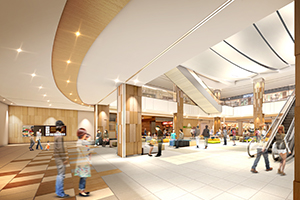 On June 22, in Hachijoji City, one of Tokyo's greenest suburbs, a new shopping center, "iias Takao," opens. Its 120 shops include a large-scale supermarket and various specialty shops, including among them an amusement facility that is a first in Hachioji, and a soba buckwheat noodle restaurant using Takao's famous yams. Six minutes on foot from Takao Station on the JR Chuo Line and the Keio Takao Line close to Mt. Takao, it is conveniently located for shopping and dining after enjoying one of Tokyo's premier outdoor spots.

http://takao.iias.jp/ (Japanese version only)
Open-air Area of Sunshine Aquarium Renovated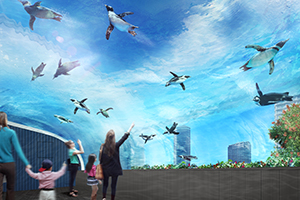 Sunshine Aquarium is Japan's first urban aquarium in a high-rise building designed to be "an oasis in the sky." On July 12, its open-air area, "marine garden," re-opens and you will enjoy an even better oasis in the sky there. Cute seals and penguins in near-natural habitats and a new setting allowing you to see penguins swimming above you will make you wonder if you are in the water and if the birds are floating in the air!

http://www.sunshinecity.co.jp/campaign/cp/aqua_renewal-chapter2/ (Japanese version only)

Tokyo, a Digital Art Interpretation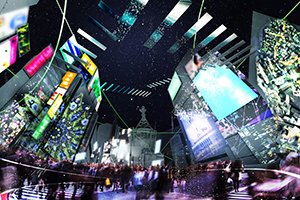 New from the projection mapping and light-show group "Naked," the "Tokyo Art City by Naked" (June 6 - September 3 in Tokyo Dome's Gallery AaMo) will allow you to experience Tokyo in a way never before possible. The group has created about 250 3D models of Tokyo's famous spots, including Shinjuku high-rise buildings and Shibuya scramble crossing, with 100 projectors pouring lights and images on them. Besides just seeing, you can enjoy them in many other ways, such as climbing the observatory of the Tokyo Tower model or scribbling on digital screens using your fingers, for example.

http://tokyoartcity.tokyo/
Japan's First, the Latest Technology at a Hostel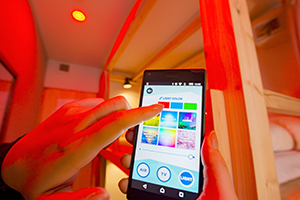 We recommend &And Hostel Asakusa North, opened in April 2017, to those of you interested in the newest digital technologies. This recent addition to the venerable neighborhood's accommodation choices offers its guests (besides various combinations of rooms) an array of Internet of Things experiences. See how living in a smart home feels like with things like check-in, air-conditioning control, tourist information, etc. being fully automated and get a taste of the future, in the world's most futuristic capital.

https://andhostel.jp/asakusanorth/english/
Special Feature
We Experienced This UNIQUE HOSTEL in TOKYO!
Let's discover this unique hostel in Tokyo.
At "IRORI Nihonbashi Hostel and Kitchen" you can cook your breakfast every morning, BY YOURSELF! How? Let's find it in the video!
https://youtu.be/MnDDNEdMkCo

IRORI Nihonbashi Hostel and Kitchen
5-13 Nihonbashi Yokoyamacho, Chuo-ku, Tokyo

http://irorihostel.com/en/
Information
Go to our website & find more exciting events and festivals.

http://www.gotokyo.org/eventlist/en/list
Notification from Tokyo Metropolitan Government
Tokyo's New Icon
The Tokyo Metropolitan Government has devised a new icon and catch phrase to further enhance promotion of the charms and attractions of Tokyo to the world. For more details, please check here.
http://www.metro.tokyo.jp/ENGLISH/TOPICS/2017/170511.htm
Editor's note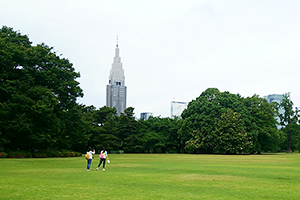 Tokyo is now surrounded with fresh green nature, and it feels really good to have a stroll around the city these days.
Thank you for reading our newsletter! From next month, I will introduce to you a couple of curious places around Tokyo I have recently visited! You will definitely love it!
We would like to hear from you! (Questionnaire)
If questionnaire is not displayed properly, please click
here.
---
To subscribe to Tokyo Monthly, click
here.
To access the previous edition Tokyo Monthly, please visit:
back number.
Issued by: Tokyo Convention & Visitors Bureau
Supported by: Tourism Division, Bureau of Industrial and Labor Affairs, Tokyo Metropolitan Government

If you want to reprint the articles, please contact us.
E-mail: news@tcvb.or.jp