Main content starts here.
vol.73 January 2017
News & Announcements
Oak Hotel Edo, Something New in Morishita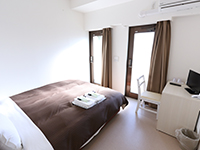 Next to Ryogoku with its Kokugikan Sumo arena, chanko-nabe stew restaurants, Kiyosumi Garden that was constructed during the Edo period, and the new museum dedicated to ukiyo-e master Katsushika Hokusai, Morishita is full of Edo (old Tokyo) atmosphere. To immerse yourself in it, you can (from Dec. 23, 2016) make Oak Hotel Edo your base. Conveniently close to Toei Subway's Morishita Station and with rooms or dormitory options suiting different traveling styles, it will help you explore a hidden side of Tokyo!

https://oakhostel.com/edo_special/index.html
See, Eat and Experience – a Different Digital Art Exhibition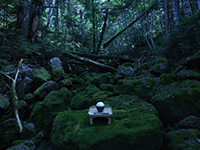 Besides the area's famous charms, visitors to Nihombashi from Jan. 28 to May 21 will also have the opportunity to enter a world of wonders centered around one of Japan's foremost obsessions: food! Created by world-famous artist group Moment Factory, the "Restaurant of the Food God" exhibition is a mix of cutting edge visual technology and traditional Japanese cuisine created by top grade chefs from Japan and the world. A feast for all the senses not to be missed.

https://tabegamisama.com/

Special Exhibition, YAYOI KUSAMA: My Eternal Soul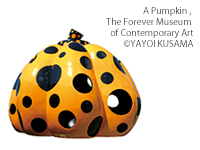 Having been in Time magazine's Top-100 most influential people list is just one of Yayoi Kusama's achievements: the 87-year old artist is one of modern Japan's most recognizable figures and avant-garde's grand dame. From Feb. 22 to May 22, The National Art Center, Tokyo in Roppongi will be featuring her "My Eternal Soul" exhibition introducing about 130 works never shown before in Japan – a great opportunity to get to know this important artist.

http://kusama2017.jp/ (Japanese version only)
A Theater with 360 Degree-Rotating Seats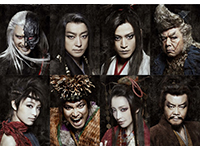 From Mar. 30, Tokyo theatergoers will have an exciting new option: the rotating-seats theater IHI STAGE AROUND TOKYO, in Toyosu, featuring an auditorium which revolves 360 degrees! This revolutionary arrangement will offer the audience the chance to experience live plays, screen images or music in a completely new way. The opening show will be the "Seven Souls in the Skull Castle" Season Hana (Flower) by Gekidan☆Shinkansen, Produced by TBS, Presented by ONWARD.

http://www.tbs.co.jp/stagearound/theater/ (Japanese version only)
Special Feature
To Be Beautiful in Tokyo
We would like to introduce to you a beauty salon that has a long history of leading the beauty and hair industry in Tokyo. Let's check out the characteristics of Japanese beauty technology!
https://youtu.be/qEHmVwM_Ujw
Event Information
Go to our website & find more exciting events and festivals.

http://www.gotokyo.org/eventlist/en/list
---
To subscribe to Tokyo Monthly, click
here.
To access the previous edition Tokyo Monthly, please visit:
back number.

Issued by: Tokyo Convention & Visitors Bureau
Supported by: Tourism Division, Bureau of Industrial and Labor Affairs, Tokyo Metropolitan Government

If you want to reprint the articles, please contact us.
E-mail: news@tcvb.or.jp