Main content starts here.
vol.69 September 2016
News & Announcements
A new kind of evening entertainment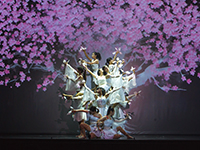 From this September and until the end of March 2017, "Sakura: Japan in the Box" brings to the stage of the venerable Meiji-za Theater in Nihombashi a kaleidoscope of Japan's culture. An innovative musical show features the growth of high school girl Sakura against the backdrop of Japan's beautiful four seasons, expressed through different media (from classical dance and instruments to digital screens to anime). "Sakura: Japan in the Box" will move you and guide you through an amazing cultural journey.

http://sakura-meijiza.com/en/
The 29th Tokyo International Film Festival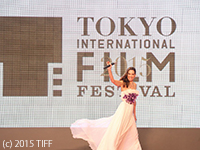 The 29th Tokyo International Film Festival will be held from October 25 through November 3, 2016 at Roppongi Hills, Ex Theater Roppongi, and other theaters, halls and facilities in Tokyo Metropolitan Area.
During the festival's run from October 26 to 30, open-air screenings will take place at the Roppongi Hills Arena, under the moniker TIFF Cinema Arena. Continuing to highlight the latest trends in Japanese anime, TIFF is pleased to announce that it will feature"anison" or anime music. The festival will hold a special one-day anime event on Halloween (October 31) spotlighting a wide range of Japanese anime.

http://2016.tiff-jp.net/en/

Opening of a museum of Ukiyo-e master Hokusai on Nov. 22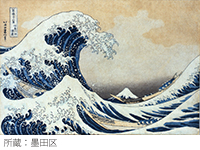 Ukiyo-e (woodblock print) is arguably Japan's most famous art genre and few artists enjoy as much popularity as Katsushika Hokusai (1760-1849). To celebrate Hokusai, Sumida City has created the Sumida Hokusai Museum featuring works of the master and information about his long life. And since you'll already be in the neighborhood, why not add a visit to the sumo stadium Ryogoku Kokugikan and the TOKYO SKYTREE®?

http://hokusai-museum.jp/modules/contents/index.php?content_id=9
The Art of ZEN from Mind to Form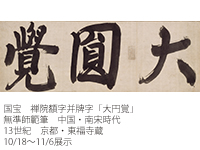 A special exhibition will take place at Heiseikan, Tokyo National Museum (Ueno Park) from October 18 through November 27. The exhibition features about 240 famous items, including 22 pieces of National Treasures and 102 pieces of Important Cultural Properties. There will also be various events where you can experience zen art, including "Yotsugashira-sarei tea party at zen temples," which is the original ancient style of tea ceremony handed down in zen temples, and "sha-zengo," where you can copy zengo (zen words) that are useful in your daily life.

http://zen.exhn.jp/en/
Special Feature
Experience the World of Kabuki!
We learned many behind-the-scenes secrets of Kabuki at Kabukiza Gallery.
Very interesting and enjoyable - makes you feel like an expert!
https://youtu.be/8Q8yTyIzwMk
Event Information
Go to our website & find more exciting events and festivals.

http://www.gotokyo.org/eventlist/en/list
---
To subscribe to Tokyo Monthly, click
here.
To access the previous edition Tokyo Monthly, please visit:
back number.

Issued by: Tokyo Convention & Visitors Bureau
Supported by: Tourism Division, Bureau of Industrial and Labor Affairs, Tokyo Metropolitan Government

If you want to reprint the articles, please contact us.
E-mail: news@tcvb.or.jp