vol.67 July 2016
News & Announcements
Opening of Shiba Park Hotel 151 on August 1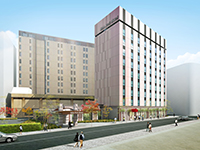 This is a Western-type hotel but you can enjoy Japanese ryokan-type services with a traditional atmosphere. At salon "SAKURA" on the second floor, you can experience traditional culture workshops, such as paper folding (origami) and calligraphy, in a casual manner. It is located near Tokyo Tower and Zojoji Temple and also convenient from Haneda Airport as well as Narita Airport.

http://www.hotel151.com
Oedo no Kingyo Wonder Land at Sumida Aquarium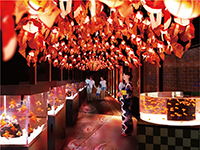 This is a wonderful summer event showing all the charms of goldfish. Twenty-three kinds of goldfish are exhibited along the Edorium, which stretches about 100 meters and is Japan's largest goldfish display zone (permanent exhibition). Until September 30, in collaboration with "Wa no Akari & Hyakudan Kaidan 2016," an event held at Meguro Gajoen, 150 goldfish-shaped lanterns and 500 Edo furin wind bells are also displayed, which makes the space more of a summer community festival. For a rest, a goldfish cocktail and goldfish soda can also be enjoyed, available only during this event. From July 1 to September 30.

http://www.sumida-aquarium.com/en/

ECO EDO Nihonbashi 2016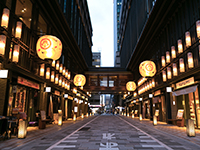 Nihonbashi is a traditional town that has been prospering since the Edo period and which has created everyday life wisdom and methods to feel "cool" during hot summer. Adapting such methods to fit to modern life, a variety of events are held in the town. You can feel coolness by seeing large goldfish-shaped lanterns, by wearing Yukata light cotton kimono, and by listening to the sound of wind bells. Enjoy strolling wearing Yukata, and feel the traditional coolness with all your senses. From July 8 to September 25.

http://www.nihonbashi-tokyo.jp/en/
HaNaBi aquarium by NAKED at Aqua Park Shinagawa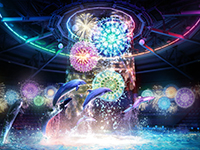 A variety of fireworks integrated with the marine world are performed. The highlight of the event is its two different types of dolphin performances, during the daytime and in the evening, which create different atmospheres. Featuring projected images of a round water curtain in 360 degrees and of a 160-meter peripheral wall, and collaboration with dolphins, "Night Ver." is the first performance of this kind in Japan. Unique and beautiful goldfish and jellyfish colorfully illuminated by LED lights are also worth seeing. From July 7 to September 30.

http://www.aqua-park.jp/aqua/en/
Special Feature
A Week in the Life of a Tokyoite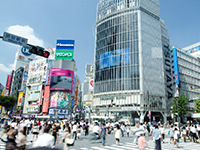 The population of Japan is around 130 million and about10 percent, or 13 million people, live in the Tokyo metropolis. There is, of course, a wide variety of types of people in Tokyo but Ms. Hanako is typical for a young, single woman working in Tokyo with an urban occupation. There are many IT companies in Tokyo, the center of economy, industries, and media in Japan, and she works in one of them. She is hardworking but thinks private time is also important.

7:00 AM: Before Work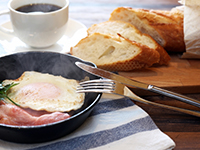 I get off the train at Shibuya, the nearest station to the office. I do my "Asa Katsu," or morning activities that are very popular in recent years that may include studying, exercising, or meeting with people in different fields to exchange ideas. I try to find out what are the latest trends through my "Asa Katsu." Before going to the office, I stop at one of my favorite cafes to have breakfast or buy a coffee to bring to the office.

7:00 PM: After Work
Scene 1: Improving Myself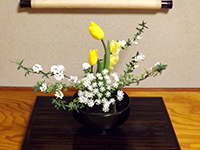 I study traditional flower arrangement once a week after work for an elegant and relaxing time.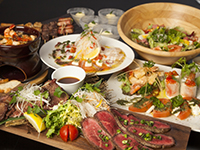 After the lesson, I usually eat out with a friend at a restaurant: Italian, modern Japanese, or any we choose to satisfy our curiosity and tastes.

http://www.menu-tokyo.jp/
Scene 2: Exercising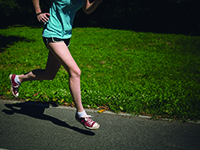 Once a week, I jog around the Imperial Palace. Running in the heart of Tokyo under the brilliant night views is one of the nice experiences of living in Tokyo. There are several convenient facilities with lockers and showers near the palace course.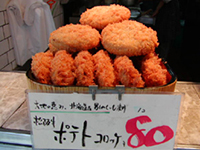 After buying prepared dishes at a local shop in the old shopping street near my home, I relax and have dinner while watching TV.
http://www.gotokyo.org/english/agent/citypromotion/mailnewsletter/mn_33.html#feature
Scene 3: Going out Drinking
I often go out drinking after work with friends of mine from my school days. Beer gardens are a great place to go in summer!
Scene 4: Going to a Baseball Game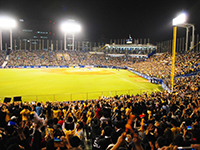 Sometimes I go to a baseball game at Jingu Stadium, the home stadium of the Yakult Swallows professional baseball team, with my boyfriend. I was born in Tokyo, so I'm a genuine, devoted Yakult fan. I love singing and dancing to Tokyo Ondo music, the song of Yakult fans, I can relieve all my stress! When Yakult wins, we celebrate at a Belgium beer restaurant in Aoyama.
Saturday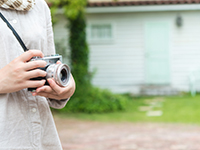 I start the weekend by drinking a health shake (e.g. Green Smoothie) and leisurely have my Saturday breakfast. Taking photos is one of my favorite activities now, so I'll go to several places in Tokyo to shoot photos. Shinjuku Gyoen National Garden, Jindai Botanical Gardens, Showa Kinen Park, and others with beautiful flowers are my favorite spots recently. I will take a rest in a charming old traditional home refurbished as a cafe.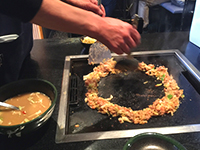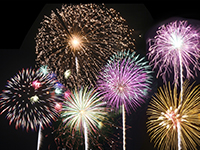 After eating Monjyayaki in Tsukishima, I visit my sister's family in their high-rise apartment, to watch the Sumida River fireworks, a huge summer festival! The fireworks seen up close are overwhelming and I'll post some photos on Instagram later.
https://youtu.be/UI9BqBYZAQI

http://www.gotokyo.org/en/kanko/taito/event/sumidahanabi.html
Sunday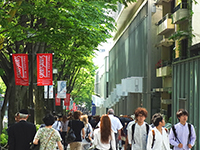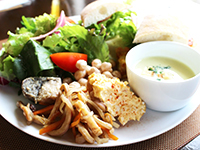 I wake up late, go to Omotesando to have a leisurely brunch at an organic vegetable restaurant, and then go shopping around Omotesando and Shibuya. After recharging myself, I will go to work on Monday and again work hard all week!
Event Information
Go to our website & find more exciting events and festivals.

http://www.gotokyo.org/eventlist/en/list
---
To subscribe to Tokyo Monthly, click
here.
To access the previous edition Tokyo Monthly, please visit:
back number.

Issued by: Tokyo Convention & Visitors Bureau
Supported by: Tourism Division, Bureau of Industrial and Labor Affairs, Tokyo Metropolitan Government

If you want to reprint the articles, please contact us.
E-mail: news@tcvb.or.jp