Main content starts here.
vol.66 June 2016
News & Announcements
HOSHINOYA Tokyo, a Traditional Ryokan in the Heart of the Metropolis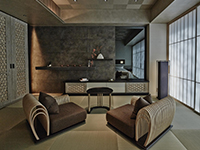 Opening on July 20, this new accommodation in Otemachi near Tokyo Station follows the unusual concept of a "tower ryokan." Despite its 17 floors it's a full-fledged ryokan with tatami flooring, common bath and traditional cuisine that will make you forget you are in Tokyo. Add some activities like Sumida River cruises and "Breathing exercise" done near the Imperial Palace in the morning and you can have a ryokan experience combining the best of both worlds!

http://hoshinoyatokyo.com/en/
A Different Kind of Beer Hall, Only in Japan!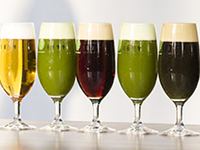 Undoubtedly matcha (powdered green tea) is one of Japan's most characteristic tastes, but this summer (until September 30) "GREEN TEA RESTAURANT 1899 OCHANOMIZU" offers you the chance to try it in a completely different way. Matcha (and other tea) flavored beers, wines and even a non-alcoholic beer will be waiting for you, accompanying dishes also with a distinct matcha twist. Try it and get addicted to matcha's unique bitterness.

http://1899.jp/ochanomizu/beergarden.html (Japanese version only)

Studio Ghibli Great Exhibition in Roppongi Hills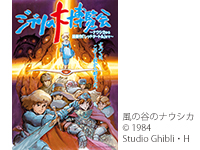 From July 7 to September 11, Studio Ghibli's fans can experience first-hand the animation studio's history and worldview in the "Ghibli Great Exhibition: from Nausicaä to The Red Turtle," which consists of an enormous amount of previously unseen materials. A must-see especially if you add the spectacular view from the real "Castle in the Sky," the 52nd story Tokyo City View Sky Deck. Many Ghibli goods, including ones only sold there, are also available.

http://www.roppongihills.com/tcv/jp/ghibli-expo/ (Japanese version only)
Tokyu Plus, Conveying Tokyo's Charm to the World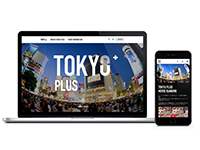 With their new website, "Tokyu Plus," Tokyu Railway lines operator Tokyu Corporation guides international visitors to the metropolis. Aided by models, bloggers, YouTubers, and others who gather popularity through their blogs and SNSs from various countries, the website offers mini-movies exploring little-known but interesting spots, including Kamata and Ikegami, as well as restaurants along the lines. Visit it to gather information before your trip to Tokyo.

http://www.tokyu.co.jp/tokyuplus/en/
Special Feature
Lunch in Shinjuku Gyoen
A tasty bento box lunch, a delicious seasonal dessert and a beautiful location.
There are many places in Tokyo where you can enjoy lunch outdoors!
https://youtu.be/Q-Bajo-Vu28
Event Information
Go to our website & find more exciting events and festivals.

http://www.gotokyo.org/eventlist/en/list
---
To subscribe to Tokyo Monthly, click
here.
To access the previous edition Tokyo Monthly, please visit:
back number.

Issued by: Tokyo Convention & Visitors Bureau
Supported by: Tourism Division, Bureau of Industrial and Labor Affairs, Tokyo Metropolitan Government

If you want to reprint the articles, please contact us.
E-mail: news@tcvb.or.jp