Main content starts here.
vol.57 September 2015
News & Announcements
Opening of the Hilton Tokyo Odaiba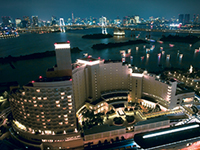 From October 1, the Hotel Nikko Tokyo gets re-branded as "Hilton Tokyo Odaiba" and re-emerges as part of the Hilton Worldwide Group. The new hotel will offer 453 rooms, 10 food and beverage facilities, a fitness club, an indoor pool as well as two wedding chapels and a 1,200-square-meter ballroom. The hotel will be the 12th Hilton hotel in Japan.

http://www3.hilton.com/en/hotels/japan/hilton-tokyo-odaiba-TYOTOHI/index.html
Tokyo Ramen Show in Setagaya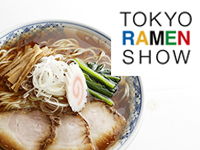 From October 23 to November 3, the "Tokyo Ramen Show" will be held at the Komazawa Olympic Park in Setagaya City. Visitors will have the chance to taste about 40 different types of ramen from all over Japan, as well as collaboration dishes created for the day and localized variations of ramen from chains with shops abroad.

http://www.ramenshow.com/ (Japanese version only)
Japanese Archaeological Gallery of Tokyo National Museum Renewal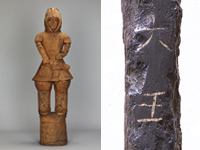 Japanese Archaeological Gallery inside the Heiseikan of Tokyo National Museum opens again on October 14 after its renovation. The gallery contains findings from the Paleolithic era (until around B.C. 14,000) to the Edo era (1603-1868) and the new layout offers a better navigation through Japan's history. Furthermore, the gallery now features organic EL lighting, making the exhibits easier to view. "Warrior in keiko-type armor (terra-cotta tomb figurine)," one of Japan's National Treasures, is also featured with a new showcase.

http://www.tnm.jp/?lang=en
Lit Up in the Rikugien Gardens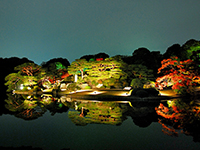 From November 19 to December 6, visitors to the over 300-year-old Rikugien Gardens will have the opportunity to see a glorious lighting-up bringing out the best of the magnificent autumn vermilion and gold foliage of the maples and ginkgo trees. Be sure not to miss the trees' reflection on the waters of Rikugien's pond! During the illumination period, visiting hours will extend until 21:00 (Admission until 30 minutes before closing).

http://teien.tokyo-park.or.jp/en/index.html
Special Feature
Experience the Magical World of Purikura!
Get to know how to create your own original purikura with its various decorative functions!
https://www.youtube.com/watch?v=tIvBGsb52LE
Event Information
Go to our website & find more exciting events and festivals.

http://www.gotokyo.org/eventlist/en/list
To subscribe to Tokyo Monthly, click
here.
To access the previous edition Tokyo Monthly, please visit:
back number.

Issued by: Tokyo Convention & Visitors Bureau
Supported by: Tourism Division, Bureau of Industrial and Labor Affairs, Tokyo Metropolitan Government

If you want to reprint the articles, please contact us.
E-mail: news@tcvb.or.jp