Main content starts here.
vol.55 July 2015
News & Announcements
Tokyo Midtown "MIDTOWN ❤ SUMMER 2015" Is On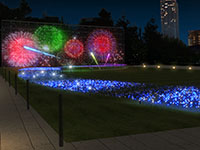 Roppongi's composite urban district Tokyo Midtown is opening its gates to host an annual summer event "Midtown Loves Summer," this time with the theme "Enjoy the summer breeze with all your senses." From July 17 to August 30, visitors can stroll around Midtown's grassy environs and let the light-up and the furin wind chimes take their mind off the metropolis' summer heat.

http://www.tokyo-midtown.com/jp/summer/2015/(Japanese version only)
"Legendary artists of Japanese Western Painting —The Centennial of the NIKA Exhibition"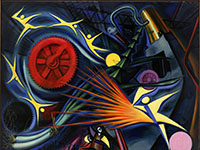 Celebrating the 100th anniversary of Nikaten, one of Japanese most historical competitive art exhibitions, a special exhibition is taking place in the Tokyo Metropolitan Art Museum from July 18 to September 6. The exhibition titled "Legendary artists of Japanese Western Painting," features about 120 works by the master of the western-style Japanese paintings such as Kishida Ryusei and Fujita Tsuguharu.

http://www.nika100th.com/(Japanese version only)
Sumo Event "Hakkiyoi KITTE" in Marunouchi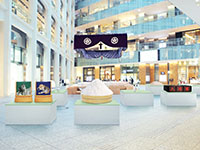 From August 12 to August 29, a shopping center in Marunouchi, KITTE, will hold an event that offers visitors the opportunity to learn about and appreciate the culture of Japan's national sport. This event includes exhibitions of sumo-related stamps and sumo's trivia, and most of all, sumo matches on the last day to make this event the ideal one for sumo fans of all ages.

http://jptower-kitte.jp/sumo/(Japanese version only)
"Traditional Culture and Performing Arts Experience Program" from the Arts Council Tokyo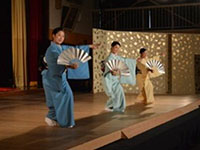 From April 2015 to March 2016, the "Traditional Culture and Performing Arts Experience Program" of Arts Council Tokyo is offering non-Japanese an opportunity for hands-on experience and appreciation of some of Japan's rich trove of traditional arts. Featured are traditional Japanese dance (Nihon-buyo) wearing yukata, comic story telling, traditional magic, flower arrangement (kado, ikebana), and more, all taught by professionals. Instruction is in English.

http://www.tokyo-tradition.jp/pdf/pressrelease_eng.pdf
Special Feature
Climb and Enjoy Mt. Takao!
Mt. Takao is a treasury of splendid nature and tradition of Japanese mountain worship. In this movie, we present you with some of the best!
Event Information
Go to our website & find more exciting events and festivals.

http://www.gotokyo.org/eventlist/en/list
---
To subscribe to Tokyo Monthly, click
here.
To access the previous edition Tokyo Monthly, please visit:
back number.

Issued by: Tokyo Convention & Visitors Bureau
Supported by: Tourism Division, Bureau of Industrial and Labor Affairs, Tokyo Metropolitan Government

If you want to reprint the articles, please contact us.
E-mail: news@tcvb.or.jp