Main content starts here.
vol.52 April 2015
News & Announcements
"LABI Amenity & TAX FREE" in Shimbashi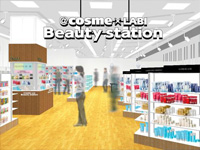 The new "LABI Amenity & TAX FREE" shop by electronics chain Yamada Denki launches on April 10 in Shimbashi. Shopping choices include electronics, souvenirs, and top-brand goods, cosmetics and accessories at @cosmeXLABI Beauty Station, a collaboration with popular website @cosme.

http://www.yamadalabi.com/shimbashi/index.html (Japanese version only)
Local tastes under the girders of Akihabara Station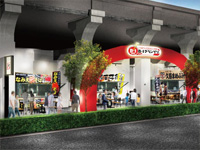 This summer, the renovated area between Akihabara and Okachimachi stations will host "B-1 Grand Prix Shokudo AKI-OKA CARAVANE," the first restaurant in Tokyo by the B-1 Grand Prix organization. B-1 Grand Prix offers the opportunity to taste local delicacies from all over Japan while contributing to the revitalization of the areas involved.

http://www.jreast.co.jp/press/2015/20150403.pdf (Japanese version only)
New store from Issey Miyake in Marunouchi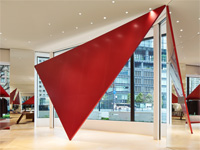 From April 4, Issey Miyake Inc. has a new store in Marunouchi designed by the special space designer Tokujin Yoshioka and with a logo by legendary designer Katsumi Asaba, who is well known for the poster for the Nagano Olympics. The store's collection includes several of the company's brands such as HOMME PLISSÉ ISSEY MIYAKE, 132 5. ISSEY MIYAKE, BAO BAO ISSEY MIYAKE, IN-EI ISSEY MIYAKE etc.

http://www.isseymiyake.com/en/im_marunouchi/
New terminal in Narita Airport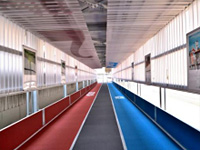 From April 8, passengers of the Jetstar Japan, Jetstar Airways, Vanilla Air, Spring Airlines Japan and Jeju Air LCC have a brand new terminal all to themselves. It is Narita Airport's Terminal 3, complete with several shopping and dining choices that will help pass pre- and post-flight time in a relaxing and pleasant way.

http://www.narita-airport.jp/t3/en/index.html
Special Article
Learn Tokyo from Numbers
Get to know Tokyo by some of its top numbers!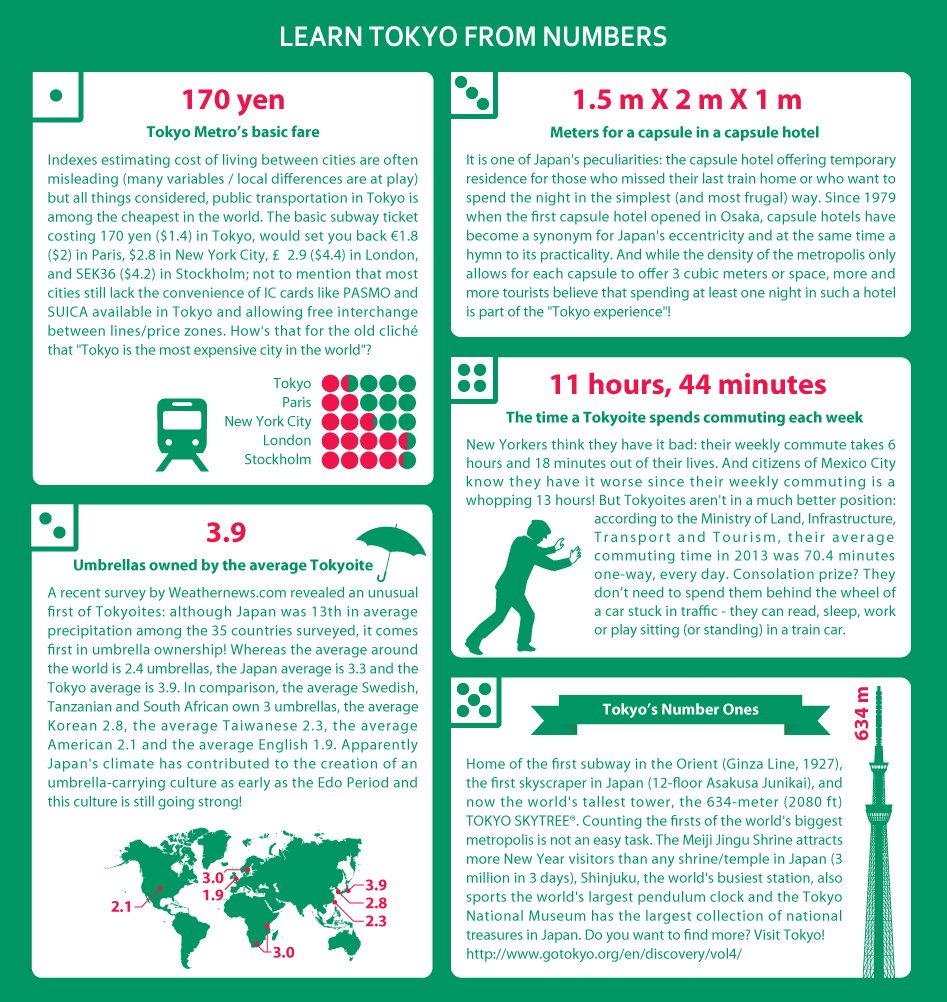 Event Information
Go to our website & find more exciting events and festivals.

http://www.gotokyo.org/eventlist/en/list
---
To subscribe to Tokyo Monthly, click
here.
To access the previous edition Tokyo Monthly, please visit:
back number.

Issued by: Tokyo Convention & Visitors Bureau
Supported by: Tourism Division, Bureau of Industrial and Labor Affairs, Tokyo Metropolitan Government

If you want to reprint the articles, please contact us.
E-mail: news@tcvb.or.jp